New survey findings, combined with an analysis of historic credit scores and loan performance, show home sales could be notably higher by returning to reasonably safe and sound lending standards, which also would create new jobs, according to the National Association of Realtors®.

Lawrence Yun, NAR chief economist, said there would be enormous benefits to the U.S. economy if mortgage lending conditions return to normal. "Sensible lending standards would permit 500,000 to 700,000 additional home sales in the coming year," he said. "The economic activity created through these additional home sales would add 250,000 to 350,000 jobs in related trades and services almost immediately, and without a cost impact."

A monthly survey of Realtors® shows widespread concern over unreasonably tight credit conditions for residential mortgages. Respondents indicate that tight conditions are continuing, lenders are taking too long in approving applications, and that the information lenders require from borrowers is excessive. Some respondents expressed frustration that lenders appear to be focusing only on loans to individuals with the highest credit scores.

Even though profits in the financial industry have climbed back strongly to pre-recession levels, lending standards still remain unreasonably tight.

Source: The National Association of Realtors, Inc.
Housing publications for your clients Free from Publications.USA.gov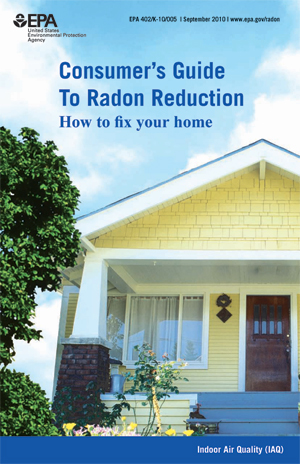 Housing is one of 16 categories on the government's publications website. The publications are available online as PDFs and may be downloaded at no cost and handed out to your clients.

Hazards and Safety in Your Home, a subcategory under Housing, offers 31 publications, including three on radon:
Learning About Radon,
Radon Reduction: How to Fix Your Home, and
Radon: The Guide to Protecting Yourself and Your Family From Radon.
Under the Fire Safety subcategory, publications include:
Fire Safety Checklist for Older Adults
Making Your Home Safe from Fire and Carbon Monoxide, and
Winter Fires – Safety Tips for Your Home.
Publications.USA.gov replaces the former Pueblo.GSA.gov. The new site provides better navigation, search, shopping experience and now, some favorite publications in popular e-reader formats.

Study says cooperation helps minimize wildfire threat
According to the recent study "Addressing Community Wildfire Risk: A Review and Assessment of Regulatory and Planning Tools" released by the Fire Protection Research Foundation, an affiliate of the National Fire Protection Association (NFPA), collaboration and outreach and education programs are needed to achieve the greatest impact in reducing community wildfire risk.

The risk of catastrophic fire occurrence in the wildland/urban interface (WUI) is a major issue in today's fire protection community. At a time when prolonged drought, longer and hotter summers, and changing climates have contributed to an increase of wildfire threats in the WUI, communities also are faced with shrinking budgets and increasing wildfire suppression costs.

Zoning administrators, building officials, planners and fire/emergency managers have potential tools to consider when addressing their community wildfire risk, which include land regulation, building codes and standards, community wildfire protection plans, and wildfire hazard mitigation planning, according to the report. Collaboration among these officials and the tools they use are needed for a comprehensive wildfire preparedness effort.

The report also stresses that outreach and education programs such as the Firewise Communities/USA® Recognition Program strengthen the overall efforts conducted by WUI professionals.

More information and the full report are available on the Foundation's website www.nfpa.org.
October 7-13 is Fire Prevention Week
Fast facts about fires from the National Fire Protection Assoc.
One home structure fire was reported every 85 seconds in 2010.
Cooking has been the leading cause of reported home fires and home fire injuries since 1990. Unattended cooking was by far the leading cause of these fires.
Heating equipment was the leading cause of reported home fires in the 1980s and has generally ranked second since then. It is the second leading cause of home fire deaths.
Learn about fire prevention at
www.fpw.org
.