CHAPTERS INVITED TO SEND THREE REPRESENTATIVES TO ASHI's LEADERSHIP TRAINING CONFERENCE
The invitations have gone out. Each chapter has
been invited to send three representatives to the 2013 Chapter Leadership Conference to prepare them to fill leadership roles in the chapter. Chapters will realize the greatest value from the conference if they send first-time attendees.
Location:
Radisson Hotel & Fountain Blue Conference Center
1450 E. Touhy Ave.
Des Plaines, IL 60018
Thursday, October 17, 2013
Program begins 1:00 p.m.
Cocktail Reception & Dinner follows
Friday, October 18, 2013
Breakfast & Lunch included
Conference ends 3:30 p.m.
ASHI hosts this annual training because productive chapters are important to the society, and chapters require dedicated and knowledgeable leaders to be effective.
The program theme will be "I am the Strongest Link,"
and the agenda includes:
Information and tools to answer the challenges all chapter leaders face while growing vibrant, healthy and viable chapters.
How to build a successful chapter.
How to plan and execute successful education events and programs to attract and retain members.
Organizing a chapter peer review.
Chapters that send at least one member to the conference will receive $300 to help defray the cost of attending. The development and training of new leaders is vital to the continued success of every chapter and ASHI.
Raffle to be Held at LTC
Each Leadership Training Conference attendee will receive
one chance to win the following:
• IW 2014 package: includes one full conference registration
and three nights stay at the Renaissance Nashville Hotel
(Sunday, Jan. 12 through Tuesday, Jan. 14).
• An IPad Mini.
To win, the attendee must be registered as an LTC representative of an ASHI chapter and have paid ASHI membership dues for 2013-2014. The winner must be present. The drawing will be held and the winner announced at the LTC on Friday, October 18 at 11:30 a.m.

Questions? Contact Russell Daniels at 847-954-3185 or
russelld@ashi.org.

.......................................................................................................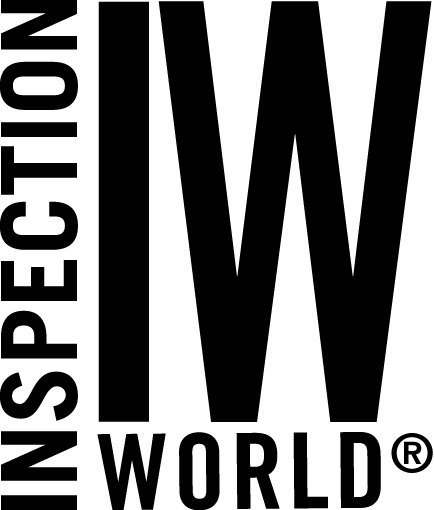 Register EARLY and SAVE at:
www.inspectionworld.org
The Conference for Home Inspectors
January 12-15, 2014 — Renaissance Nashville Hotel / Nashville, Tennessee
Things are heatin' up in Tennessee this January. Head on over to Nashville and take advantage of everything in
and around the Music City.
Let this belle of the South be your instrument to
success! Kick your IW2014 experience up a notch with:
• 6 Pre-&-Post Conference Training Events
• 3-Days of Educational Sessions with 45 courses to
choose from
• 3-Days of Expo Hall Access with more than 50 exhibitors
To see everything that's going on (and there is a lot!),
check out our website at www.inspectionworld.com.
Opportunity Rocks in Nashville! School of Rock:
45 courses in 5 tracks! Plus 6 pre-and-post training courses for even more CEs! Some are eligible for state licensing and/or certification requirements. "Full Conference" and "Conference Education" registrants will receive 20 CE credits.
Walk the Line:
to the Opening Night Reception in the Expo Hall. A slew of inspection-related product and service vendors will be showcased during our opening night and during a full
25 hours of Exhibit Hall madness! Network and gather
information crucial to the success of your business!
Footloose:
and fancy free at the President's Gala! This year's event will take place in the Grand Ballroom! The evening begins with a cocktail reception and a delicious dinner with entertainment and dancing (nothing dirty, ya hear!)
Hit all the high notes at this year's InspectionWorld in
Nashville, Tennessee. Register now! Check us out at online for the full schedule:
www.inspectionworld.com