Each year, ASHI hosts the Leadership Development Conference (LDC) to spark new thinking about leadership, offer opportunities to network, and engage with others and develop ASHI's future leaders. The ASHI Chapter Relations Committee (CRC) is planning an excellent conference for October 2019 based on feedback from chapter leaders and from conversations that occur during the chapter compliance process.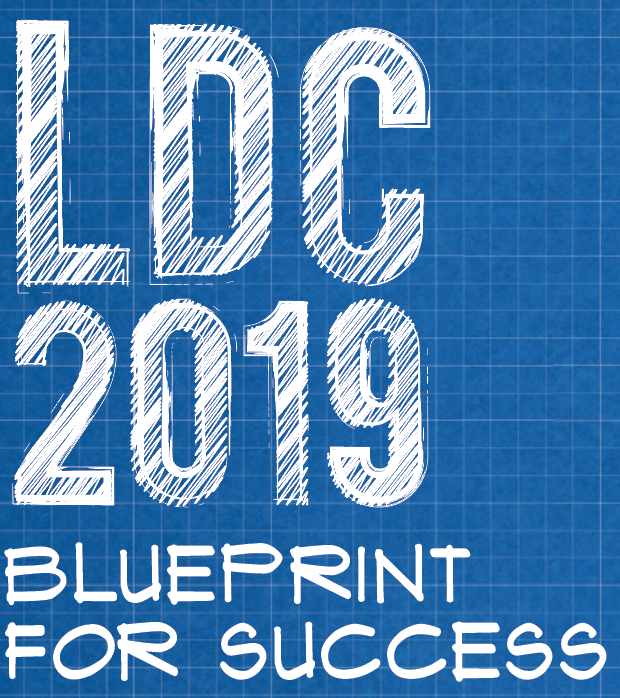 Who should attend LDC?
ASHI members who...
Are currently involved as chapter leaders


Are new to chapter leadership


Would like to get involved in the larger ASHI community or ASHI governance


Have an interest in starting a virtual chapter or meeting group
Want to learn new leadership strategies that can apply to managing a chapter, a multi-inspector firm or another business model
LDC is focused on developing leaders by providing the tools and guidance to build skill sets that will help leaders effectively run a successful chapter. LDC helps ASHI attract and retain top talent through learning, coaching and development. Participating in LDC also helps elevate and prepare chapter leaders to pursue national leadership roles.
LDC is designed to address issues and solve problems that come up at all levels of ASHI, from meeting groups to chapters, and from the Council of Representatives (CoR) to national leadership.
LDC spotlights topics that are unique to connecting members with each other and with chapters. LDC speakers empower attendees by sharing strategies that can help make a chapter or meeting group more successful.
LDC is offered free of charge to ASHI members who are interested in attending.
The event kicks off with dinner, a workshop and a reception, followed by an entire day of featured presentations and workshops.
In 2019, LDC will be held in conjunction with ASHI's Excellence in Education Conference, which will provide business and technical training. These two entirely different professional development events serve a common purpose: to advance the skills and knowledge among ASHI members and leaders.
LDC's Theme for 2019: Blueprint for Success
Acclaimed actor and director Clint Eastwood said, "What you put into life is what you get out of it." Replace the word "life" in this quote with "chapter" or "meeting group," and you'll see that the same is true for ASHI. Following this year's theme, Blueprint for Success, LDC speakers will address some of the most significant issues that chapters face and offer strategies for "putting in" what you want to "get out."
Creating High-Quality and Effective Continuing Education Offerings at the Local Level.
At LDC, we will discuss not only how to maintain a great educational program, but also how to use innovative resources and programs that help support chapters, meeting groups and their members through education.
Volunteerism and Succession Planning.
It is vital to get new people to assist in running chapters and to foster their growth as your chapter's newest emerging leaders, yet volunteerism and chapter succession planning are among the biggest challenges that all chapter leaders face. At LDC, we will share ideas to help encourage members to volunteer for committees, as chapter officers and as coordinators for specific projects.
"Volunteering is the ultimate exercise in democracy. You vote in elections once a year, but when you volunteer, you vote every day about the kind of community you want to live in."
- Marjorie Moore
Chapter Continuity.
Presenters at LDC will offer tips for transitioning current chapter leadership roles to new volunteers, and provide suggestions for maintaining the resiliency of the chapter while transferring the responsibilities for operations, record-keeping and communication to new leaders.
Practical Workshops.
Topics will cover problem solving and understanding today's challenges while taking wise actions to address complex, rapidly changing conditions.
Be a Part of LDC in October 2019!
LDC's content and opportunities for camaraderie fill an essential goal of ASHI to assist the leaders of chapters and meeting groups so that these organizations, however big or small, may flourish. If you're currently not part of a chapter or meeting group, but would like to join or start one, please plan to attend LDC. CRC members, along with the ASHI Board of Directors and staff members, all hope to see you in Chicago in October at LDC and for the Excellence in Education Conference.
CRC members are committed to helping chapters succeed and to developing resources that enable membership growth. In addition to planning the LDC, the CRC's responsibilities include managing chapter issues, including recommending the creation of new chapters and meeting groups, overseeing chapter compliance, supporting chapter revitalization plans, and developing and promoting programs that allow chapters to flourish.
The CRC is made up of volunteers who want to serve ASHI's membership by maintaining a robust chapter system now and into the future. As the 2019 CRC Chair, I want to thank these hard-working volunteers who are members of the CRC: Lance Ellis, Ken Harrington, Alvin Miller, Don Norman and Bill Oelrich. We, along with our ASHI Staff Liaison Bonnie Bruno and our Board Liaisons Bryck Guibor and Michael Burroughs, are always available to assist you. If you would like to start a new meeting group or chapter or if your chapter needs assistance, we want to hear from you! Please feel free to contact us any time. Your feedback is vital in making the ASHI community stronger and better, and to provide the services you need.



---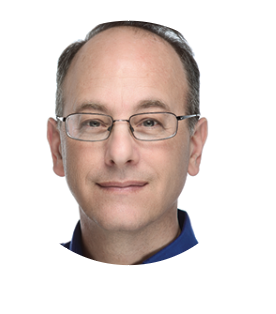 Mark Goodman, ACI, St. Louis ASHI
President and ASHI Chapter Relations Committee (CRC) Chair