Two years ago, I became convinced that we needed to walk away from the inspection business we had worked so hard to build. The insurmountable challenges we faced disheartened me. I just could not see a way to win the pricing war; so much competition was willing to inspect for so little.
Just before we were about to give up, something crazy happened. An accidental discovery with a GoPro and a selfie stick transformed our business nearly overnight.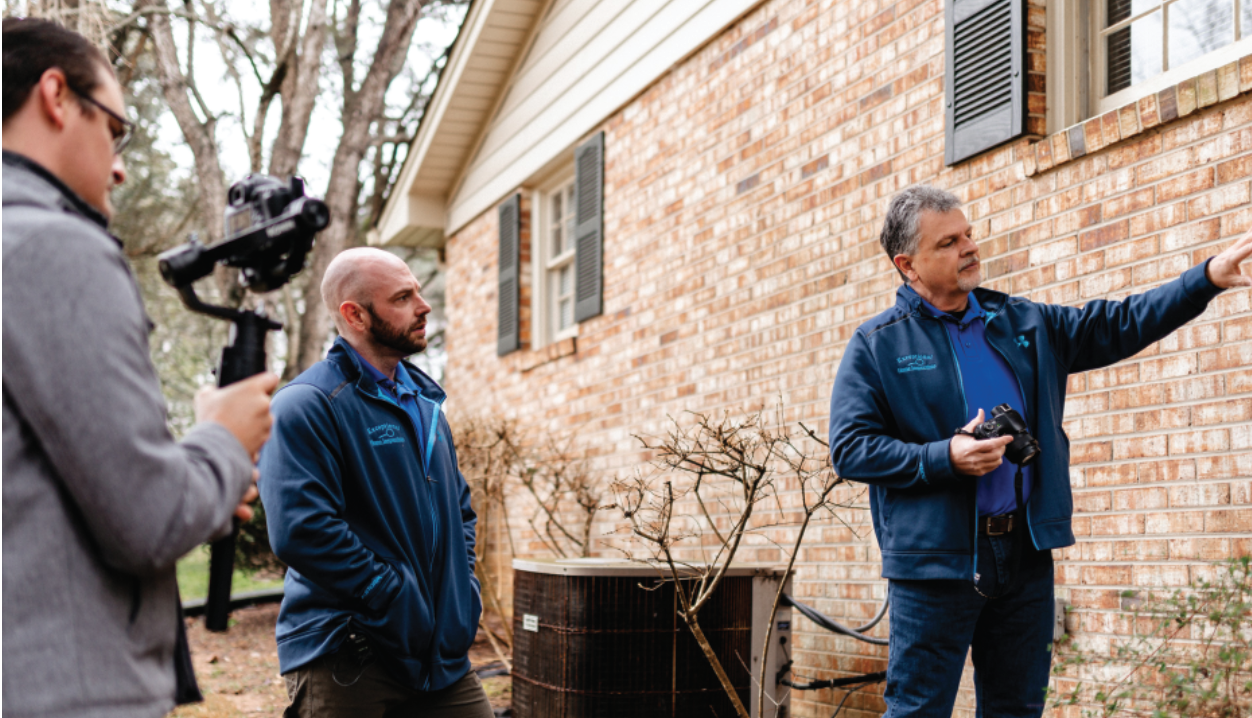 From Inspecting to Video Creation
You are right to be skeptical or to think that this is just another marketing gimmick. I assure you—it's not. It pains me to think that other great business owners might be where we were two years ago: doing a great job at their craft, but struggling to grow. It has become our mission to help other inspectors and small business owners understand how they can use the amazing tool we've discovered to grow their own businesses.
The soft spot in my heart for small business owners comes from being the son of a custom homebuilder and a real estate agent. I grew up with houses in my blood and I never really had any choice but to follow in my dad's footsteps. When the housing market crashed early in my building career, it turned a flourishing sector into a ghost town overnight, Dad and I decided to apply our knowledge and skills to becoming licensed home inspectors.
Fortunately for us, we already had a good reputation in the local industry. Over the first few years of our inspection business, we saw slow, steady growth. We used all the normal marketing strategies: paying for lunches at real estate offices, hiring social media management, and enlisting the services of a few search engine optimization (SEO) and lead companies. These never yielded anything but subpar leads—and often had a negative return on investment (ROI). While that was frustrating, our hard work still gave us steady growth in our business.
But in late 2017, the business started to decline; many of our real estate friends were cutting back or retiring and new work stopped coming in. To add to the stress, we had decided to bring my wife home from her marketing career at a large corporation (in other words, steady income) to take care of our newborn. The added pressure on me, combined with a stagnating business, took its toll. That is when we finally decided that home inspections were not our future.
In my search for a new way to support my family, I found three things to be true:
Most small business owners, even if excellent at their craft, are not great at marketing to their potential customers.
Most of us—myself included—rely heavily on organic referrals and an excellent reputation to stay in business.
Organic, word-of-mouth marketing converts extremely well, but small business owners have little control over it.
Based on these facts, I needed to find an effective way for small business owners to market to their customers while retaining complete control over the distribution of their message. The answer seems obvious in retrospect: video. Video greatly influences our purchase decisions. At the same time, small business owners—again, including me—completely underutilize video. And by "underutilize," I mean that we don't use it at all.
With this conclusion in mind, we started to create educational content videos for service companies, using our own inspection company as Exhibit A. At first, we applied the theory almost haphazardly. Nearly instantly, however, business began to pick up—then explode. In the fourth quarter of 2017, we doubled the revenue of our best quarter to date. Read that again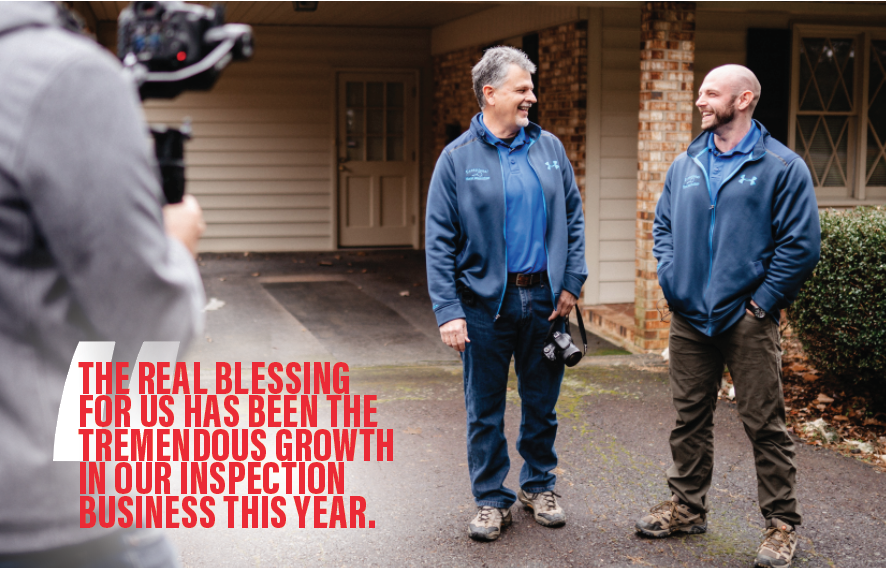 Again, you're probably wondering if it was just a fluke; so did I. After a year and a half of using our current video strategy, though, our rate of growth has only increased. Every month this year has been our best month ever in our business. Even during the months that are traditionally slower for inspections, business has continued to roll in.
We have even seen real feedback from agents and clients on our videos. Inspection clients often know me before we even meet. On a recent inspection, a client enthusiastically greeted me, saying, "I'm so happy to finally be meeting you!" Another time, a client told Dad that she was surprised he was actually there in real life—she was so sure we were just actors. While those stories are fun, the real blessing for us has been the tremendous growth in our inspection business this year.
During the past two years, we have learned a lot about what works and what doesn't in the use of video for small businesses. We have grown our skillsets and heading into 2020, we expect to see our best results with video marketing yet. Now, we want to share with you what we wish we had known 10 years ago. If you keep reading, you will discover how to use video to grow your own small business.
The Numbers Speak for Themselves
During the past few years, video has seen a dramatic rise in consumption, especially internet and social media-based video. Did you know that by next year, video will represent more than 80 percent of all internet traffic? Video is the format in which people want to consume.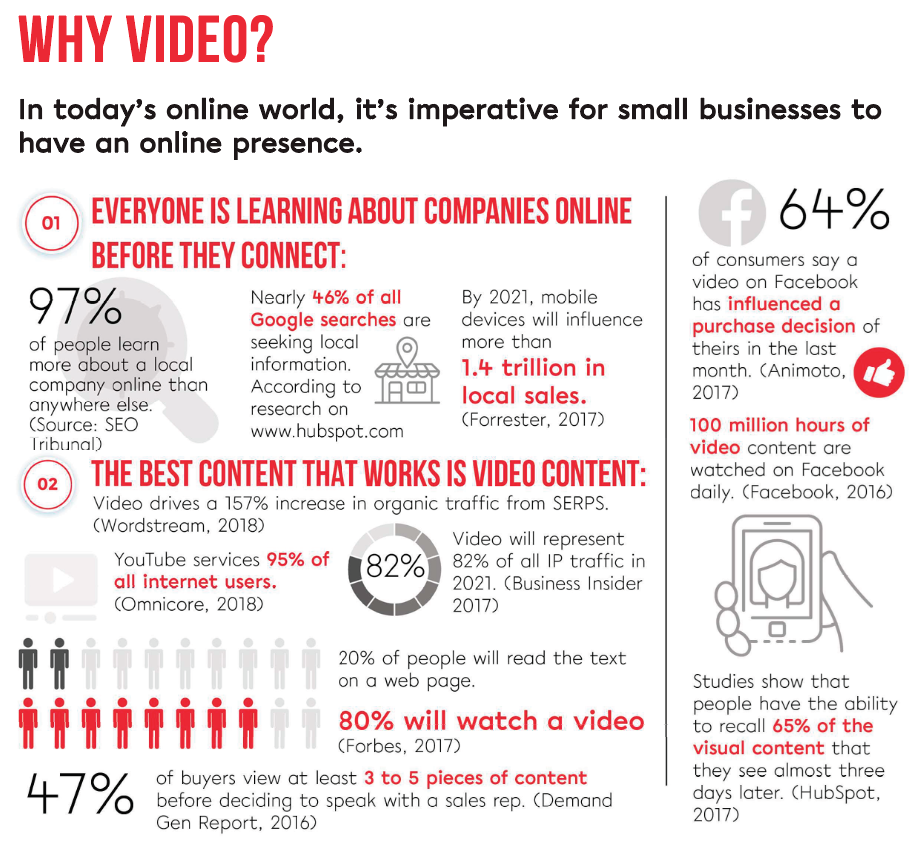 What's Stopping You Now?
Cost:
Having professional videos made is expensive. Businesses often only have enough money in their budget to create a single video. That's not enough.
Confidence:
Video cameras can make small business owners nervous. After all, we're home inspectors, not Hollywood actors.
Gear:
Until fairly recently, it took a lot of expensive equipment to produce a high-quality video. Only professional videographers had everything necessary to take on this task.
Distribution:
Video as a promotional tool used to require paying for TV commercial spots. And any video is useless if no one actually sees it.
The good news is none of that has to be true anymore. We all carry around powerful smartphones with everything necessary to make a high-quality video: an HD camera, an excellent microphone and incredible connectivity. And networks like Facebook, Instagram and YouTube give us free, easy-to-access platforms where we can share our message directly with consumers and agents.
Unfortunately, there is no app that can give us confidence. Using our phones, however, means we can say goodbye to hot lights with a camera crew waiting and watching while we fumble with our lines. We can take as much time as we like to practice and get our message down until we nail it—and once we do, it can be broadcast to nearly anyone in the world with just a couple clicks.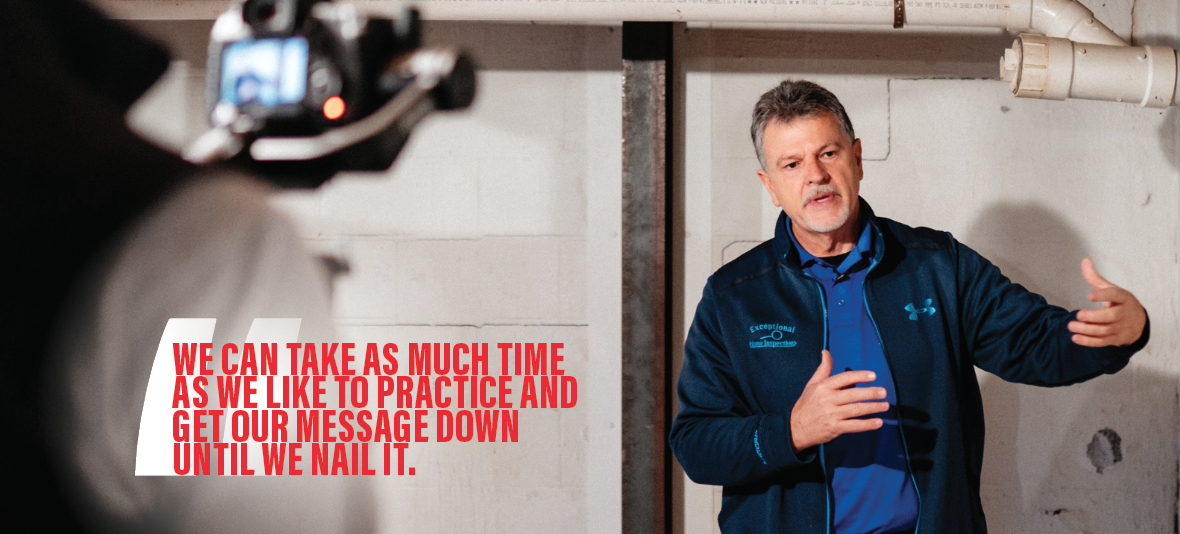 Tips to Avoid Common Pitfalls
Regularly posting video content can increase your ranking in Google and on search engine results pages.
To save time, use an automated scheduling app to post your videos for you.
Be in the video. People will feel the authentic connection to you and your business. They don't want to see generic "Happy Groundhog Day" posts from a hired social media management company.
Post video often—daily, if possible. It takes more than a single piece of content to stand out from the crowd. You need a stream of videos being regularly published to gain and retain the attention of prospective customers and realtors.
Use video throughout your sales funnel, including upsells and email nurture campaigns.
Five Steps for a Bulletproof Video Strategy
After taking classes, seminars, reading dozens of books, lots of trial and error, and a ton of market research, we have identified five simple steps your video strategy needs to help your small business grow in 2020.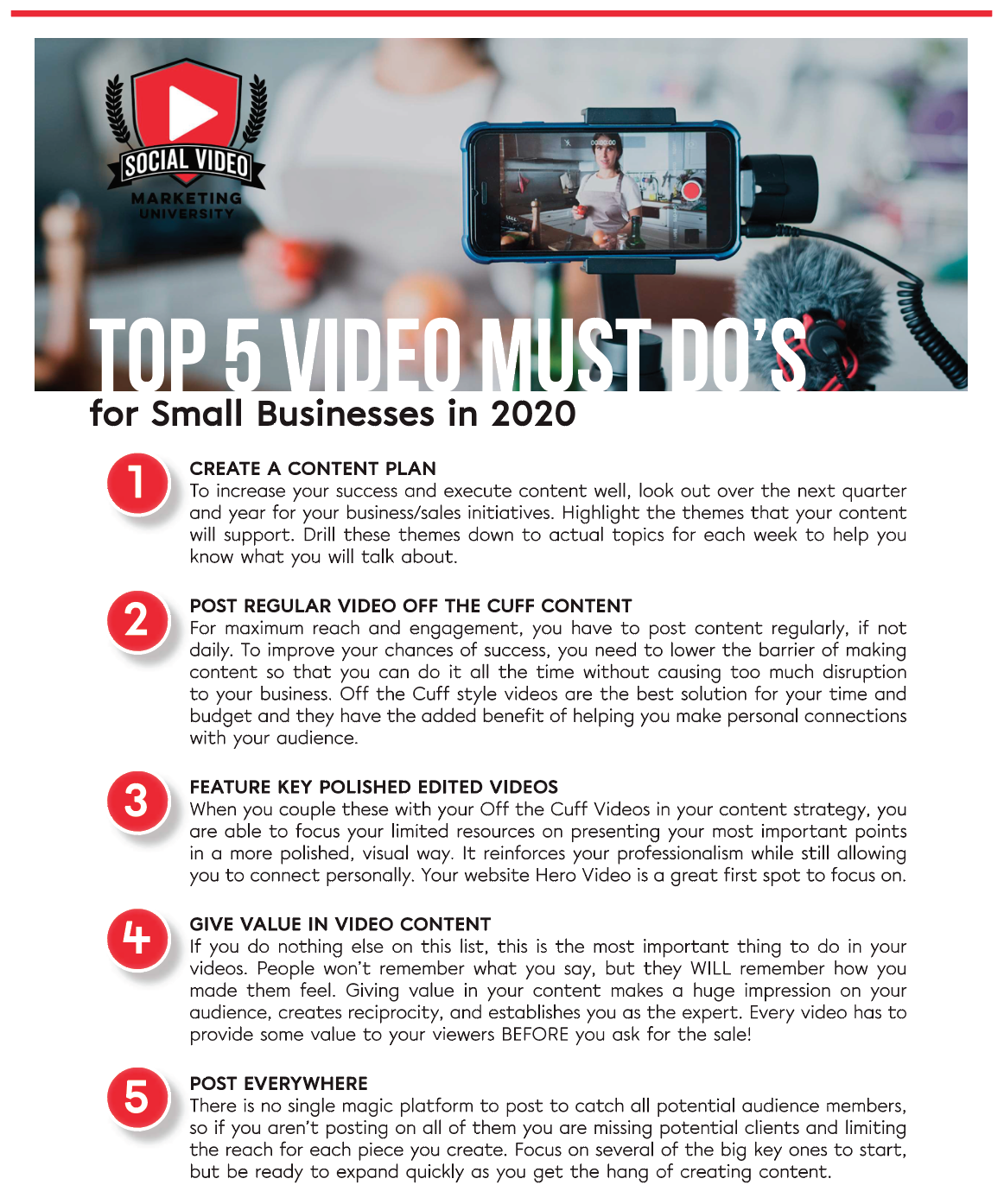 Video Is the Small Business "Easy Button"
Video-driven content marketing may be the easiest way to improve your online marketing and advertising efforts with the biggest ROI. It's also one of the least-used marketing methods, which means the competition is incredibly low. And the best part is that it complements every other strategy you may already be doing.
The benefits of online video marketing are so much greater than just getting more business today. This strategy will help you position yourself as a trusted expert who gives value to their community first, creating reciprocity that will return business to you far into the future.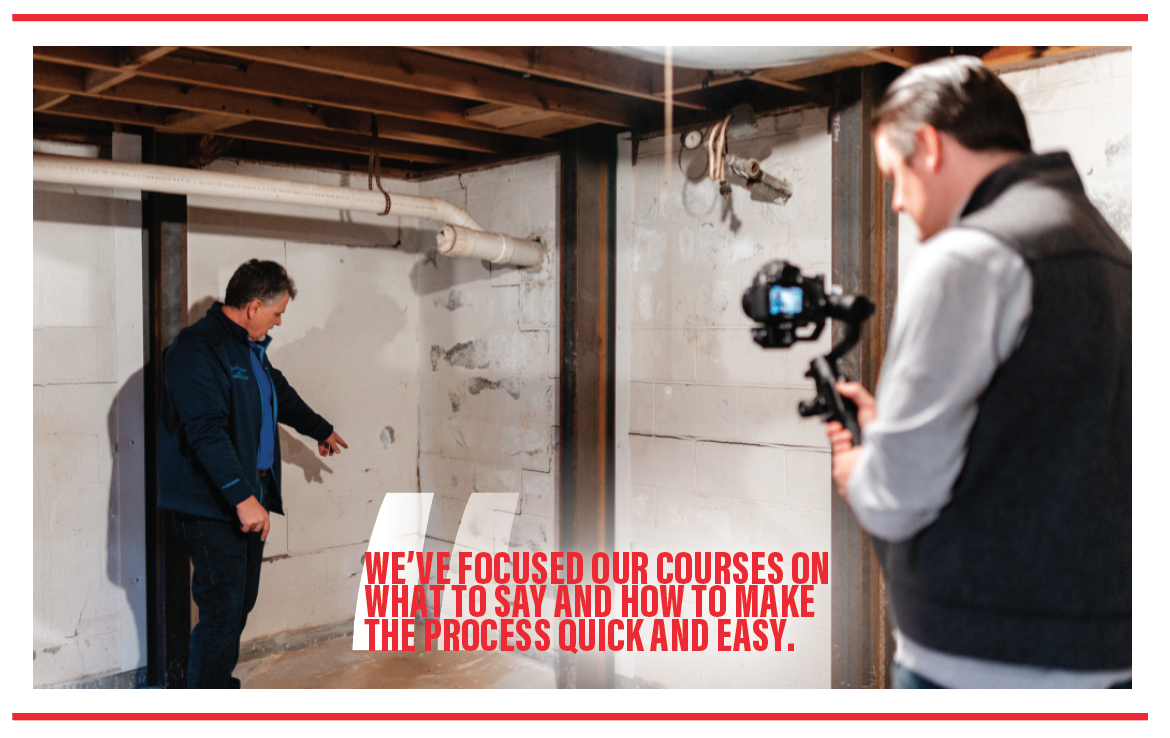 Our mission is to help other small businesses grow their revenue through video. That's why we recently launched Social Video Marketing University, an online portal to teach and help small business owners create and use video successfully.
We've focused our courses on what to say, and how to make the process quick and easy. We teach our students how to film a video and we've provided a resource for affordable professional editing that is as simple as a few clicks. If you would like to learn how to create a professional-looking video in just a few steps, please visit www.socialvideomadesimple.com.
If you're like us, using video to reach more customers can do way more than just keep you from going under. It will certainly help you break from the cycle of same-old marketing strategies that just never seem to yield results. And it will definitely give you the chance to create a new, easy habit that will grow your business in 2020.
---
Brad Williams is a speaker, educator, second-generation builder and inspector. He's the co-founder of Social Video Marketing University and The Closing Guys, a movement to assist and empower quality real estate service providers and agents through strategic, educational and marketing content. With a lifetime of real estate experience, Brad has worked as a custom home builder, general contractor, co-owner of Exceptional Home Inspections, and ASHI and Real Estate CE Instructor. He participated in the award-winning Linville Office Center and Gold Parade winning custom homes. Brad aspires to be a connector, educator, problem-solver, small business champion and servant to his community. He seeks to challenge the standard of normal and break through barriers while lifting up those around him.