Hello, ASHI members! I hope that the April showers have brought some May flowers your way, as well as more clients looking to buy homes.
Many of you have established relationships with your local real estate agents and some of you are well known in your area. No matter how you got there, one thing is certain: you have promoted yourself as an ASHI member. For more than 40 years, ASHI has been thriving as the most respected, well-known organization for home inspectors in North America. With 8,200 members and counting, ASHI strives to provide the best all-around benefits to its members.
For many of you, ASHI membership renewal season is coming up and you may be asking yourself, "Should I renew?" The answer should be "Yes!"
Why? Here's a short list of what you can do as an ASHI member:
Continue your education. Each January, for four days in one great location, ASHI hosts the largest annual educational conference for home inspectors, InspectionWorld®. IW attracts more than 1,000 people who come to network, gain education and learn about tools of the trade. They also attend IW to have a lot of fun!
Align with the standard for the home inspection profession. The ASHI Standard of Practice and Code of Ethics have been adopted as the benchmark by many states. In addition, people from locations around the globe have asked ASHI to be a resource to establish the home inspection profession in their country or region.
List your business on ASHI's public-facing website: As part of belonging to a large community of home inspectors, ASHI lists your business information on its website. Many homebuyers use ASHI's Find an Inspector search tool when looking for a home inspector.
Use the ASHI logo: ASHI members—at every level of membership—can use the ASHI logo. This logo can be an important tool because it is so well recognized by real estate professionals. In some cases, showing your ASHI logo can be the difference between getting hired and not. (I'll let you in on the reason why ASHI's Logo Complaints Committee is kept busy: Many non-ASHI members try to use an outdated ASHI logo on their website or marketing tools because they know the importance of our logo. Now, of course, that's the wrong way of doing things—the logo is reserved for use only by current ASHI members. By renewing your membership, you reserve the right to use the logo, and you can continue to market yourself as an ASHI member without worry that the Logo Complaints Committee will contact you to cease and desist that practice.)
Belong to a part of something "big." Did you know that ASHI is the only home inspector organization that has a lobbyist on Capitol Hill to help protect the rights of the home inspector and the profession? Are you familiar with the document that says, "For your protection, get a home inspection"? That document is the result of ASHI's involvement in Washington, DC.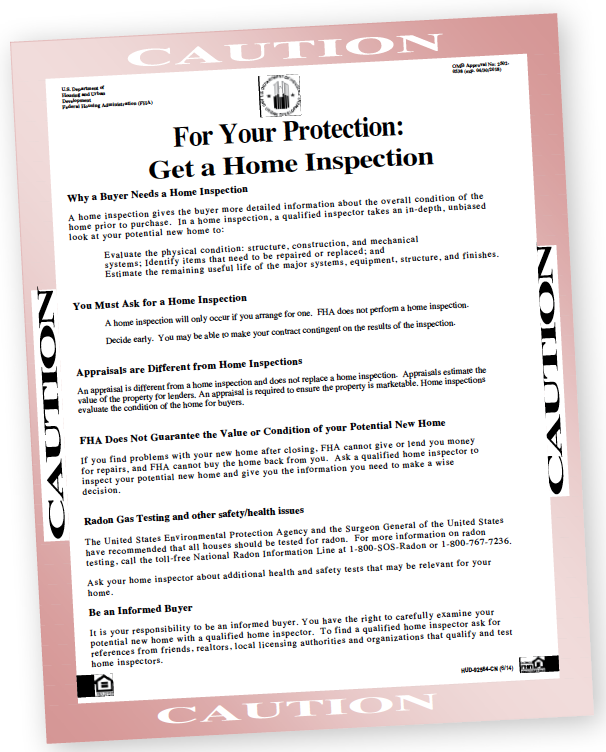 Learn online: As an ASHI member, you can conveniently access our online learning center that includes more than 100 continuing education modules. Many courses are approved by state licensing agencies for continuing education, so having this access makes it easy for you to comply with your state's requirements.
Read this publication each month: ASHI members receive The ASHI Reporter each month. By reading the informative articles (like this one, of course!), you can stay up to date with what's going on in the profession as well as hear updates from ASHI leaders and local chapters.
Take advantage of special discounts: Your ASHI membership also grants you access to benefits such as discounts at major retailers, health insurance plans and more.
Say "yes" and renew your ASHI membership! When you think about whether you should renew your membership, just think about these and all the other benefits you receive. As a member of ASHI, you belong to something bigger than yourself—you belong to the American Society of Home Inspectors, with more than 40 years of trust, leading the profession into the future.
Visit the ASHI website (http://www.homeinspector.org/) or contact us at membership@ashi.org and renew today!