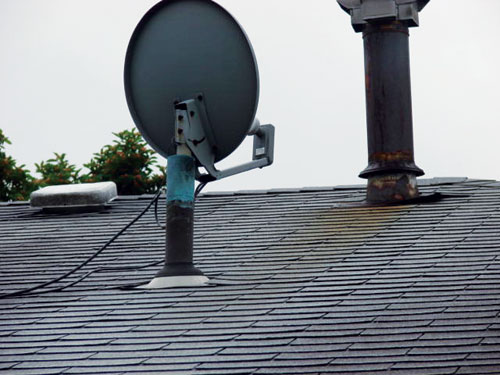 This is a combination plumbing vent pipe and satellite dish mount. Gets really bad reception when the toilet is flushed. The crappy reception!!! And STINKY SERVICE!!!
Rick A. Harrington
Patch Independent Home Inspections, LLC
Pickerington, Ohio
Food chain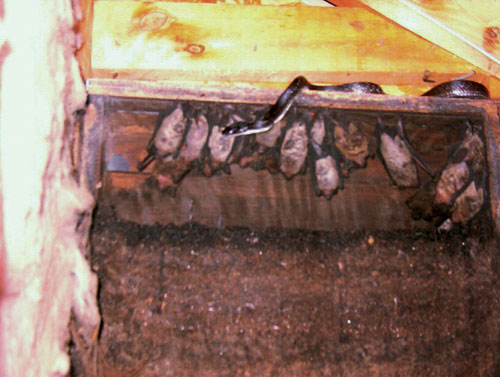 This is an attic gable vent with about 15 bats on the outside of the vent screen. The other 15 or so left when I lit them up with my flashlight. However, check out the 2' black SNAKE on top of the vent inside the attic, trying to figure out how to have one of the morsels (or is that marsupials?) for dinner. So, do I tell my buyer to get rid of the snake or keep it to help keep the bats out of the attic?
Andy Hilton
Hilton Home Inspection, Inc.
Yadkinville, N.C.
More fun with puns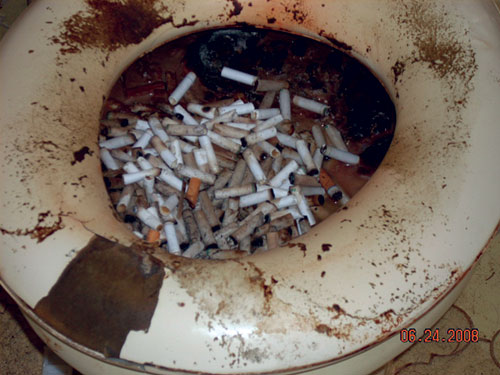 I guess the owner figured this receptacle was for "butts."
Jeff Hicks
Sherlock Homes Inspection Service Inc.
Reeders, Pa.
Togetherness should have a limit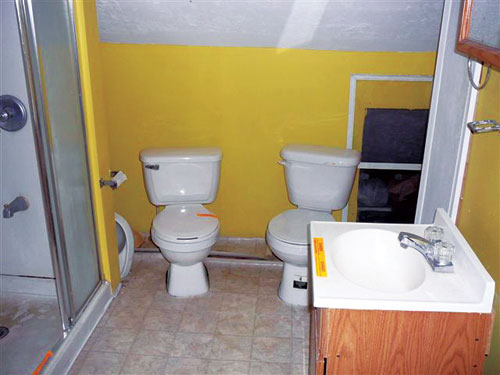 What is there to say? Yes, they both are hooked up and functional. No, the second toilet does not have bidet
fittings. What you can't see is there is no plumbing vent.
Mike Gardocki
Allspect, Inc.
Milford, Conn.
Snake trap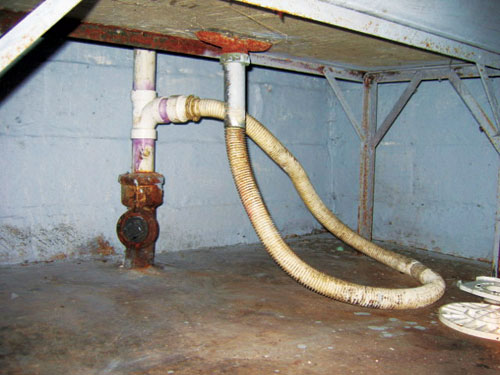 I told my client that he was looking at an "S" trap, as in snake trap!
Luis Alcaraz
InspectuCasa IC Inspections LLC
Minneapollis, Minn.
Truly unhinged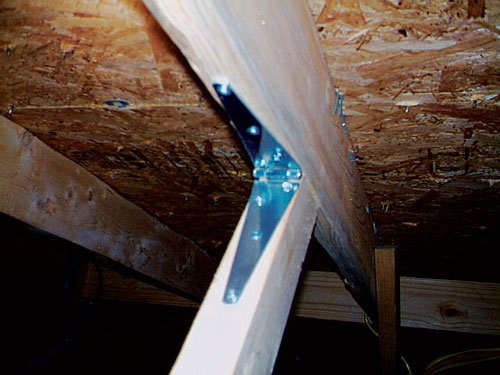 This picture is from a house that has site-made trusses for the roof framing. Hinges were used to connect truss members.
Matt Koch
HouseSmart Home Inspection
Chamblee, Ga.
Multi-tasking delight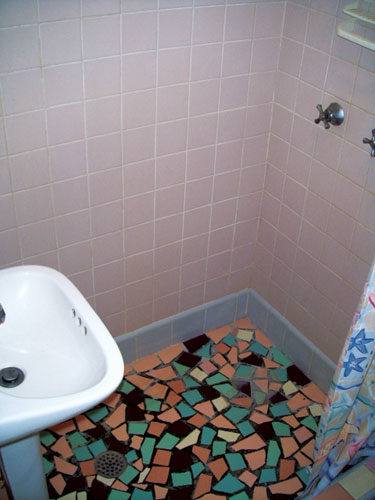 I call this photo "multi-tasking in the morning."
Tony Marino
National Property Inspections
Clearwater, Fla.
Careful!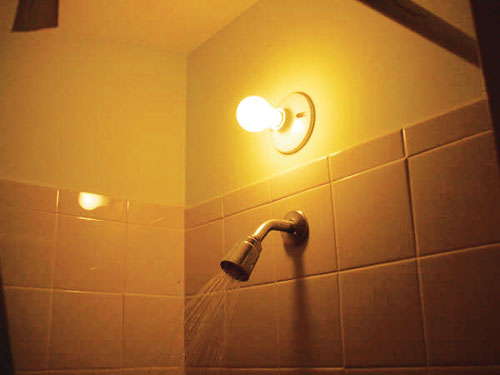 The shower enclosure was a little dark. The new light works great.
Guy Becker
Florida Home Inspection Professionals, Inc.
Chuluota, Fla.