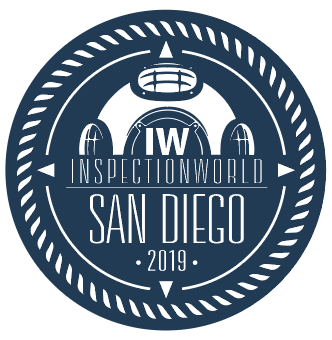 Plan Now to Venture
Beyond the Convention Hall to
San Diego's Neighborhoods...
San Diego? For a conference? In January?
Must be InspectionWorld®!



We hope you are making plans now to head to Southern California in January 2019 to attend the best home inspection conference and expo in North America. In an effort to get you out of the basement and into the wilds of "America's Finest City," we'd like to entice you to make your reservations and get ready to enjoy some of San Diego's special restaurants, neighborhoods and historic sites. Plan now to explore the city with a few extra hours in the evenings or after the conference has ended.
San Diego is easy to navigate by hopping on the MTS at the Fashion Valley Mall (Green Line) stop, located right behind the Town and Country Resort and Convention Center. The world is your oyster, with destinations such as Old Town, Little Italy, the Gaslamp Quarter and Seaport Village.
If you ask the locals to tell you their favorite restaurant in Old Town, you'll likely hear one of two answers. One is Cafe Coyote, where most dishes are made from scratch daily at the restaurant. The margarita and tequila selection is plentiful, and the patio provides an excellent people-watching spot. The other is Old Town Mexican Cafe and Cantina, which features delicious margaritas and carnitas.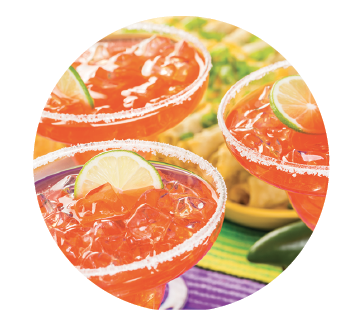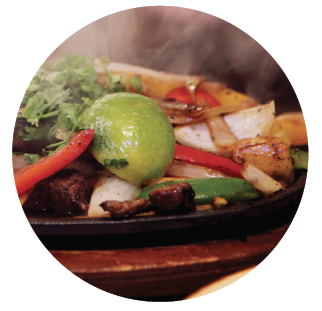 Wandering through Little Italy's streets and stores is a great way to burn off a meal while taking in points of interest and artwork along the way. Be sure to stop at Pappalecco's to get handmade gelato; their paninis, baked goods and coffee also reign supreme. Buon Appetito is perfect for a leisurely meal over a bottle of wine. Take your time and definitely do not skip dessert. The lobster roll at Ironside, known for oysters and other seafood, is worthy of extra time on the treadmill.
San Diego's historic Gaslamp Quarter, a 16.5-block neighborhood, is the heart of the city's night life and home to a number of festivals. Holding the top restaurant spot is Searsucker; guests rave about the Dr. Seuss-inspired green eggs and ham on the weekend brunch menu, and pork chops with duck fat potatoes during dinner. Which cuisine is San Diego most famous for?
Probably Mexican food—tacos, to be exact. La Puerta offers up some of the Gaslamp's best street tacos and fresh-squeezed margaritas. You can hang out in that festive atmosphere until late at night—the kitchen is open until 1:00 am.
Seaport Village is an entertainment complex in downtown San Diego. There's a lot to choose from—you can sit down for steak and seafood at Edgewater Grill or grab a bag of popcorn from a vendor. Just a short walk from Seaport Village is by far the most popular attraction in San Diego—the aircraft carrier USS Midway, which was in active use from 1945 to 1992. Take a self-guided audio tour for a fascinating glimpse into life aboard a giant ship, check out some two dozen aircraft on the flight deck and experience the simulator ride. Docents, some of whom served on the ship when it was active, are on board every day to answer questions and share their interesting (and often funny) stories.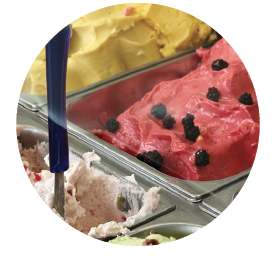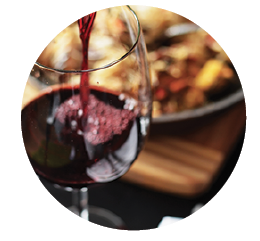 Before heading back home, check out the Dussini Loft Bar in the Gaslamp Quarter. It's a fantastic addition to any trip to San Diego. Wines and spirits are paired with excellent food, so if you're looking to wind down in peace, this is your place.