It was an honor for the ASHI staff to help orchestrate InspectionWorld® 2020 as it once again showed itself to be the premier Home Inspection Conference in the world. The Hyatt was a beautiful facility that created a wonderful environment to host this monumental event.
It was incredible to meet so many members who have done so much to add to the storied history of ASHI. It was also refreshing to interact with members working to move ASHI forward today. In addition, I enjoyed getting insight from all members on the future of ASHI. I was able to discuss collaborations that could benefit our members even more in 2020.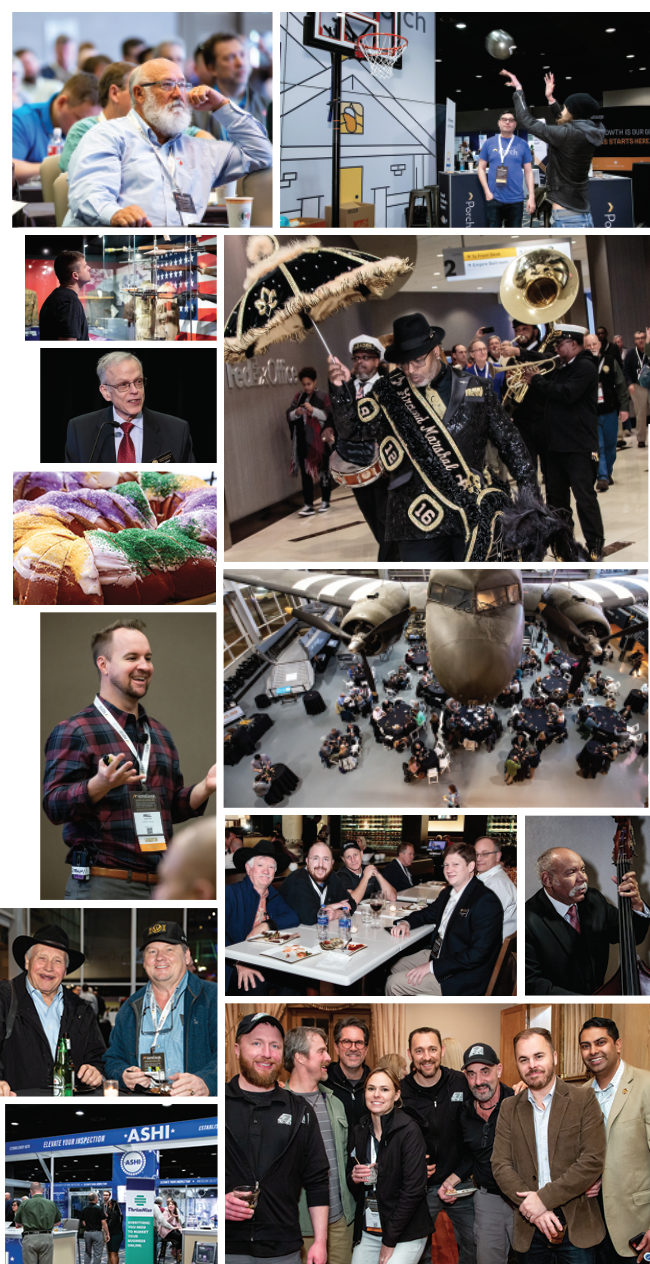 The Annual Meeting started the conference off right as ASHI 2019 President Scott Patterson reflected on the successes of the past year. ASHI 2020 President Mike Wagner expounded on the excitement in store for the upcoming year and the opportunities ahead of us. The Annual Meeting was also a formal launch point of the ASHI Advantage Insurance program powered by InspectorPro. It was incredible to hear how this is already benefiting members with incentives and coverages available only to ASHI members.
The partnership between The ASHI Foundation and Folds of Honor was also highlighted at the Annual Meeting. Folds of Honor is a 501(C)(3) organization that provides educational scholarships to families of military men and women who have fallen or been disabled while on active duty in the United States Armed Forces. Their educational scholarships support private education tuition and tutoring for children in grades K-12, as well as higher education tuition assistance for spouses and dependents. Folds of Honor recipient Ashley Schafer spoke on behalf of the organization and how it impacted her life. After she finished her presentation, there was a flag presentation ceremony to honor the veterans that was powerful and uplifting. The Annual Meeting ended with a parade led by a live brass band that led right to the Exhibit Hall.
The Exhibit Hall was bustling with activity as many exhibitors offered products and services to impact the businesses of the attendees. There were raffles and sponsored contests that kept everyone smiling and engaged. The size of this Exhibit Hall made possible the inclusion of Tech Talk Rooms, which allowed for diverse subjects and products to be discussed and explored whenever the hall was open.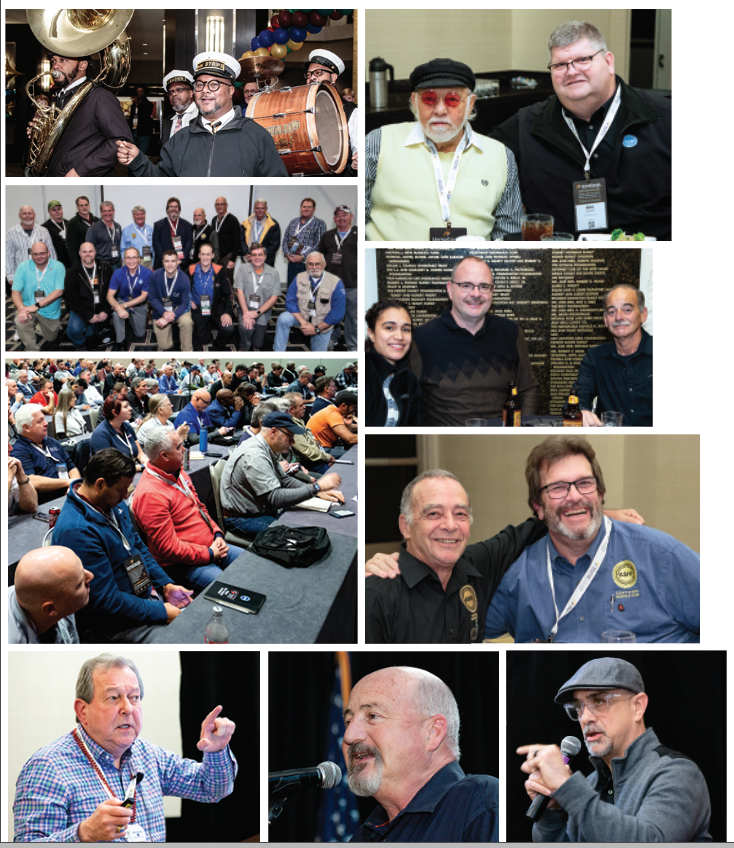 Every day was filled with engaging educational content curated by the ASHI Education Committee. It was wonderful to see the variety of topics presented by speakers from all over the country. Everyone quickly realized that the educational offerings provided at IW always set the standard on what quality education looks like. This year saw six educational tracks offering 54 classes across three days. In between the sessions, as always, many of our attendees used the time to network with others and build relationships that will last far beyond the time spent in New Orleans.
The fundraiser for InspectPAC was designed differently from the last few years. InspectPAC is how ASHI works on behalf of members to ensure that our voices are heard at the highest levels in regard to legislation that could impact this profession. This year's InspectPAC fundraiser was held at the historic Napoleon House in the French Quarter. Even though Napoleon never got to take advantage of this building for himself, everyone at ASHI was able to thoroughly enjoy the beautifully designed space. This was one of the most higly attended InspectPACs in recent history.
The Annual Party was also hosted off site this year. It was incredible to have the National WWII Museum completely booked just for IW attendees. The exhibits on display were educational and inspiring. Many gave of themselves and sacrificed beyond belief in order to serve their country and their fellow man. The displays, artifacts and videos helped everyone in attendance to realize that the number of lives impacted weren't just those on the battlefield, but the family and loved ones they left behind.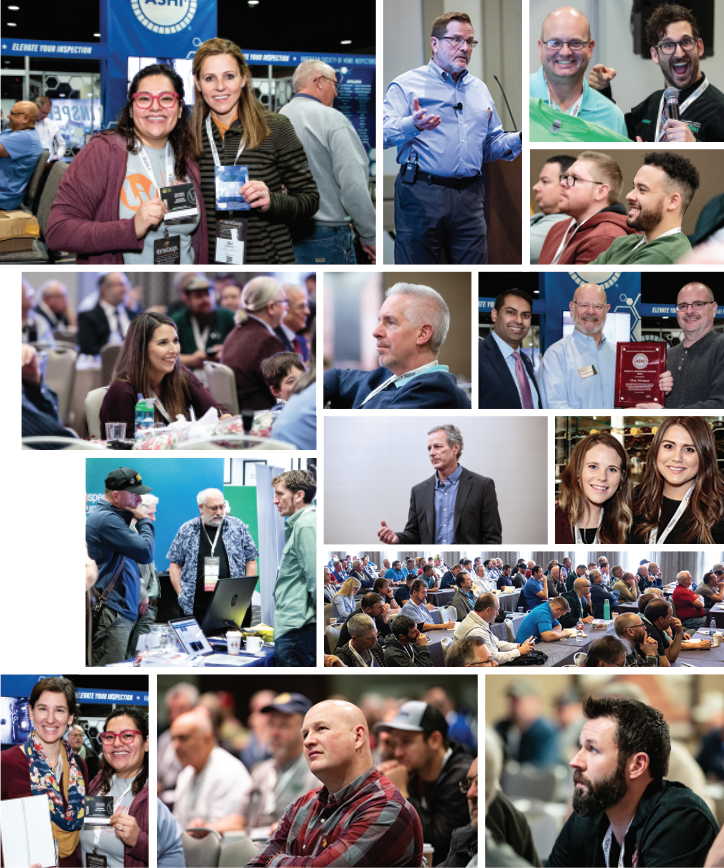 I would be remiss if I didn't state that the ASHI Foundation is still raising funds for Folds of Honor. This year, we wanted the fundraising to continue past IW so we can impact more families of those who served and sacrificed on our behalf. We are still getting checks from ASHI Chapters that felt moved to challenge their members to give. If you would like to give to this worthy organization, please text ASHI at 833-843-1313.
I returned from New Orleans feeling rejuvenated and excited by the spirit of ASHI. It is not only because we are the oldest home inspection association or because we have the industry-defining conference, but it is also because ASHI members impact their communities, protect their clients and do what is right when called upon. I always leave an ASHI event with a greater appreciation of ASHI leaders, staff, volunteers and, most importantly, ASHI members. I'm already excited about what's to come for InspectionWorld® 2021 in Las Vegas. Stay tuned to see the excitement in store as we will celebrate 45 years of ASHI in Vegas.