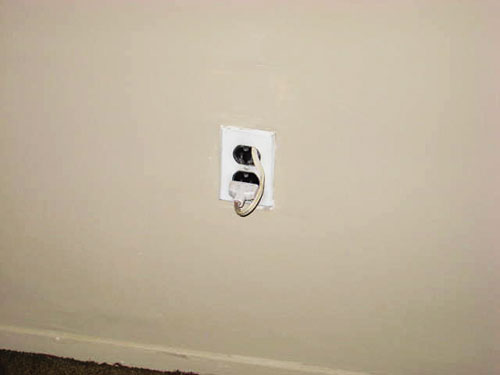 The latest in energy-efficient building products: the
self-powered outlet.
Matt Wynne
Aberdeen Building Consulting
Long Island, NY
Good thing they didn't insulate the attic
This is an attic exhaust fan. The structural installation around it includes drywall, sheet metal, fiberglass batts, zip ties, electrical tape and (not pictured) ... duct tape.
Vince Clingenpeel
Clingenpeel Properties Inc.
Falls Church, Va.
Hanging by a thread
This receptacle installation is the only wiring in a 1920s garage.
Timothy Hemm
Eagle Home Inspections
Yucaipa, Calif.
Indoor pool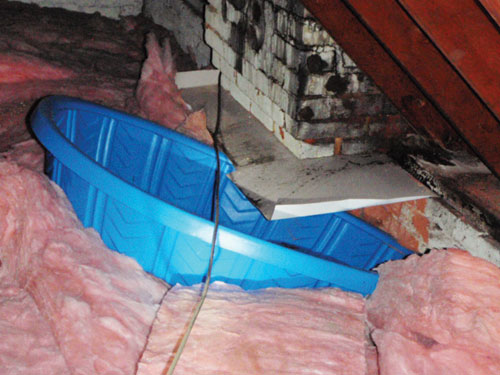 This picture was taken in the attic of a Civil War-era home. Of course, the disclosure said the roof didn't leak. Not only was a kiddie pool catching water from the roof leak, but an elaborate gutter had been fabricated from aluminum coil stock.
Charles Zehner
Sherlock Homes Property Inspections
Evansville, Ind.
It's got a flat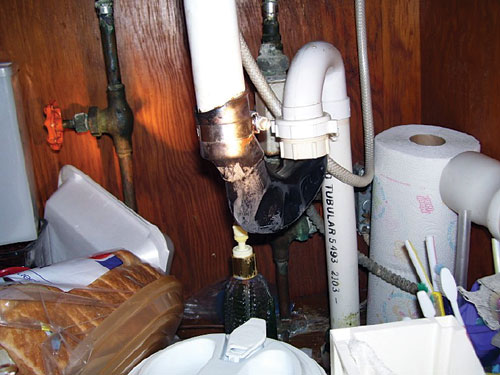 Recyling is good, but old bike innertubes used as a trap?
Larry Dickens
HomePro Systems, Inc.
Huntington, W.Va.
Doubly dumb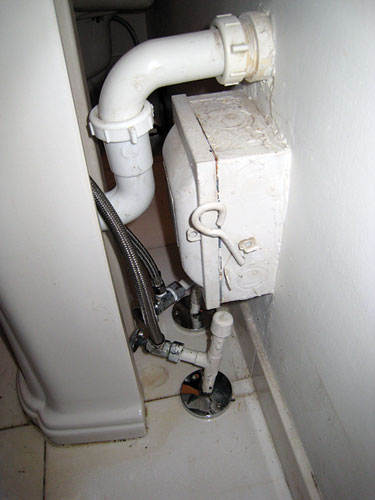 To change the cartridge fuses in this shut-off box, you need to call the electrician and the plumber!
James Clark
True Blue Home Inspections, Inc.
Chicago, Ill.
Cap it off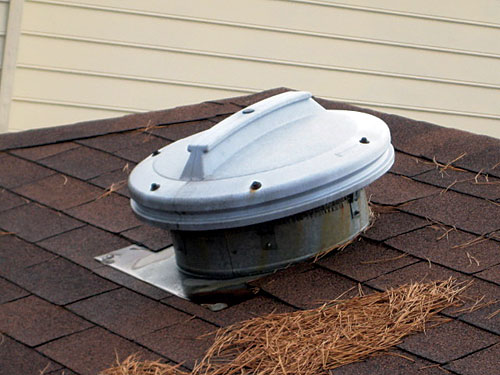 If your trash can does not need protection from dogs or raccoons, you might as well use the lid for an attic fan hood.
Stephen Wilson
Professional Inspection Services
Columbus, Ga.
Flip turned into flop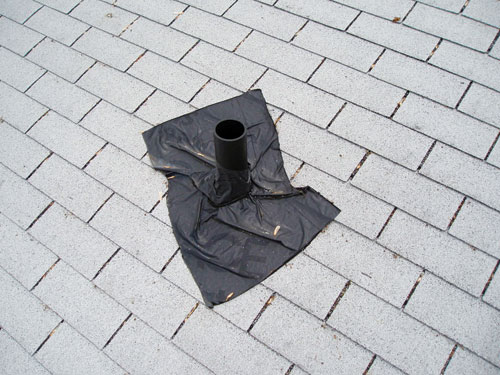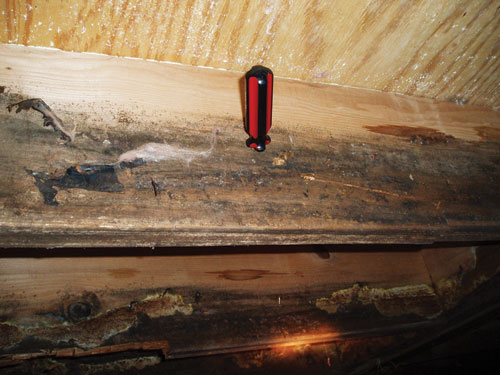 These photos are from the same home. The top photo is a new kind of ice and water shield, plumbing vent boot. In regard to the second photo, the DIY "flipper" (seller) says he replaced all six bad floor joists. I found 17 more! Does my client (the buyer) want to trust what went on behind all the new drywall? I don't THINK so! There were dozens of other serious visible issues. No builder licensing required, no permit required and no municipal inspection system in place in this county. Buyer beware!
Calvin Bolt
Calvin Bolt Inspections and Testing
Warsaw, Ind.