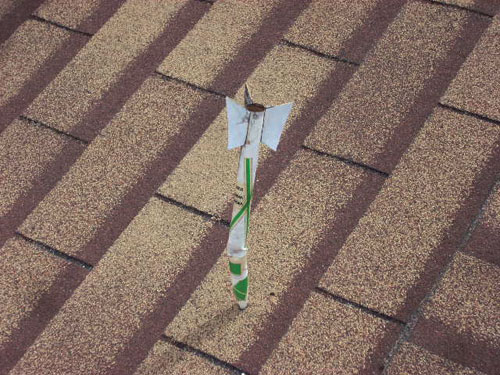 I thought fireworks were illegal in Phoenix.
Mike Lauby
Sunland Home Inspection
Phoenix, Ariz.
Thing twice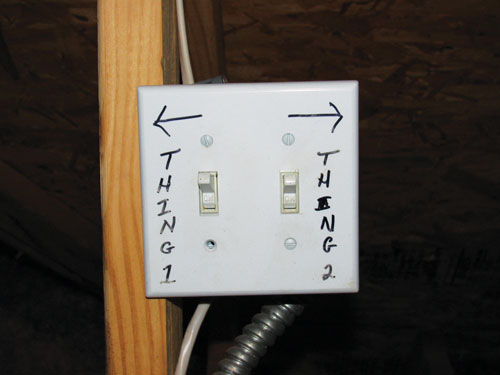 Is Dr. Seuss in the home building business now?
Jesse Brown
RIA Solutions
Canton, Ga.
Gatekeeper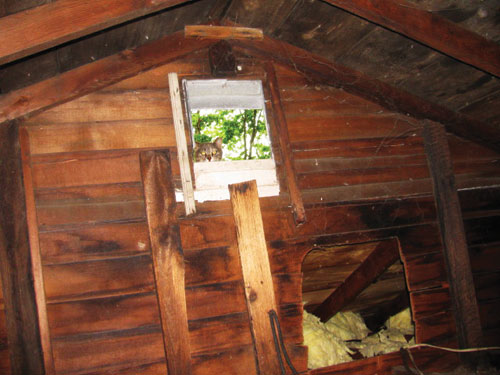 "What are you doing in my attic?"
John Purves
Professional Inspection Services
Columbia, Mo.
Loads and loads (and loads) of lint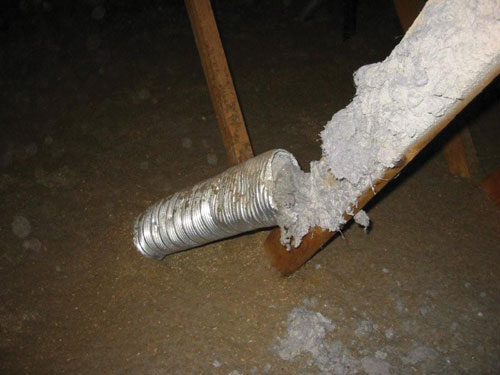 Here's what happens when you vent the clothes dryer into the attic for 21 years and never check it. Do you guys smell something hot?
Dennis Hood
Building Inspector of Ohio
Wadsworth, OH
Two big steps for mankind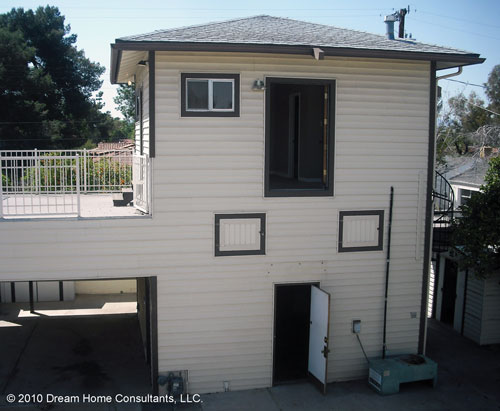 I know the door with a long step to ground has been done before, but it's always amusing. Also, note the open gate at the left side of the building at the second story.
Bruce Barker
Dream Home Consultants
Peoria, Ariz.
Hobbit house?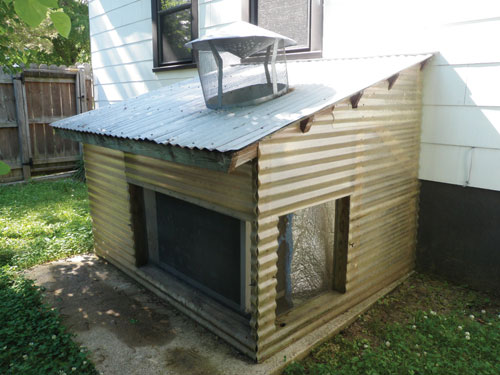 Is it a playhouse, a chicken coop or a meth lab? Turns out, it's a fancy enclosure for a gas-A/C package unit. The flue is directed into the opening above the condenser fan. Great protection for the unit, but inspection and service access is nil.
Steve Anderson
Anderson AmeriSpec
Germantown, TN
No one has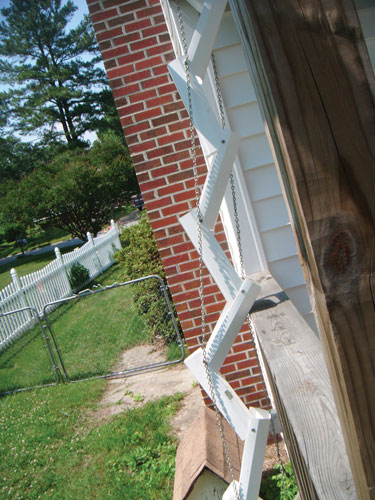 I found this homemade downspout diverter on a recent inspection. I have never seen a contraption like this before.
David Sawyer
Smooth Sailing Home Inspections
Zuni, Va.