Hurricane season began June 1. Last year's hurricane season was busy and costly, with damages from Hurricane Irene alone totaling $18.7 billion, according to the National Hurricane Center. Now is a good time to make a plan to prepare to stay in business – regardless of the disaster – while protecting your employees, customers and stakeholders. (Illustration © Dreamstime.com)
The Small Business Administration (SBA) has partnered with Agility to offer business-continuity strategies through its "PrepareMyBusiness" website. Visit www.preparemybusiness.org to access past webinars and get additional preparedness tips.

The SBA provides disaster-recovery assistance in the form of low-interest loans to homeowners, renters, private nonprofits and businesses of all sizes. To learn more, visit www.sba.gov/disaster.


Business Loans: 7(a) Loan Program

Financing your business requires research to find the most appropriate funding model. The Small Business Administration (SBA) offers a variety of loan programs for specific purposes, including the 7(a) Loan Program.

The name comes from section 7(a) of the Small Business Act, which authorizes the SBA to provide business loans to American small businesses. The SBA itself does not make loans, but rather guarantees a portion of loans made and administered by commercial lending institutions.

7(a) loans are the most basic and most commonly used type of loans. They also are the most flexible, since financing can be guaranteed for a variety of general business purposes, including working capital, machinery and equipment, furniture and fixtures, land and building (including purchase, renovation and new construction), leasehold improvements and debt refinancing (under special conditions). Loan maturity is up to 10 years for working capital and generally up to 25 years for fixed assets.

Most American banks participate in the program, as do some non-bank lenders, which expands the availability of loans. Participating lenders agree to structure loans according to the SBA's requirements, and apply and receive a guarantee from the SBA on a portion of this loan. The SBA does not fully guarantee 7(a) loans—the lender and the SBA share the risk that a borrower will not be able to repay the loan in full. The guarantee is against payment default; it does not cover imprudent decisions by the lender or misrepresentation by the borrower.

Source: www.sba.gov, Small business loans


WIN Home Inspection named 2012 Military Friendly Franchise by G.I. Jobs Magazine

WIN Home Inspection was named a 2012 Military Friendly Franchise® by G.I. Jobs Magazine. At WIN, veterans represent one-fourth of the company's franchisee base and WIN consistently provides realistic opportunities for vets to become successful business owners.

WIN honors military veterans all year 'round by offering them a 10% discount on the franchise fee. Additionally, up to five veterans a quarter are chosen as recipients of the "WIN for America" initiative, waiving the franchise fee for those who qualify.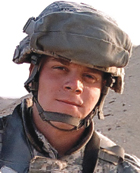 Photo: James Price, a vet recently hired by WIN Home Inspection
Steve Wadlington, president of WIN Home Inspection, said, "It's no secret within corporate America that military training sets a career course, and most veterans excel in the workforce."

"The Military Friendly Franchises list was created three years ago out of demand from military veterans, many of whom want to start or own their own business, but are unclear where to begin," said Sean Collins, director for G.I. Jobs.

The full list of Military Friendly Franchises is published each June in G.I. Jobs Magazine, and on www.MilitaryFranchising.com, a web tool that helps veterans decide which franchise to choose.


Market: FHDA announces short-sale directive

On April 17, 2012, the Federal Housing Finance Agency (FHFA) announced a new directive as part of FHFA's continued servicing alignment initiative that directs Fannie Mae and Freddie Mac to align their guidelines for servicing delinquent mortgages they own or guarantee.

The effort will come in stages, with the first taking place in June. The new directive requires that servicers of Fannie and Freddie loans:
Review and respond to borrower requests for short sales within 30 days after receipt of a short-sale offer and a complete borrower request. If the review is still under way after 30 days, give the borrower weekly status updates. (This allows more time, where necessary, such as where subordinate lenders and/or mortgage insurance is involved.)


Advise the borrower of the final decision within 60 days after receipt of a short-sale offer and a complete borrower request.
The new timelines apply both to HAFA loans and to other short sales approved by Fannie Mae and Freddie Mac. Additional enhancements are planned by the end of 2012, addressing borrower eligibility, simplifying documentation, valuing property, payments to subordinate lien holders and mortgage insurance.
Source:www.fhfa.gov/webfiles/23887/Short_Sales_release_041712.pdf

Radon: EPA Offers Radon Risk and Testing publications free of charge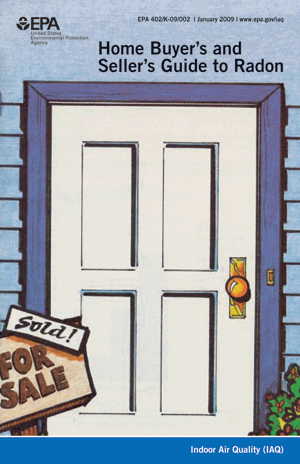 Single copies of the "Home Buyer's and Seller's Guide to Radon" in English and Spanish are available from the Environmental Protection Agency's website,
https://www.epa.gov/radon
Also, EPA is offering free, print-ready, PC format files on a CD.
Contact your State Radon Office or the National Service Center for Environmental Publications (NCEP) at 800-490-9198 or
nscep@bps-1mit.com
.
Roofing: The NRCA Roofing Manual: Membrane Roof Systems – 2011
Published by the National Roofing Contractors Association (NRCA), this manual provides technical information about the design, materials and installation techniques applicable to membrane-roof systems used in low-slope applications. It includes information about roof decks, air and vapor retarders, rigid-board insulation, roof membranes, fasteners, surfacing, accessories, roof system configurations and roof re-coverings. Also included are 179 construction details for built-up roof (BUR) membrane, polymer-modified bitumen, liquid-applied, EPDM and other single-ply membrane roof systems. The publication is a volume in The NRCA Roofing Manual series. Visit
www.nrca.net
for more information or to order the manual.
New Pool and Spa Safety Code now available
Two code and pool safety organizations have joined together to publish the
International Swimming Pool and Spa Code (ISPSC)
. The ISPSC uses prescriptive and performance-related provisions to establish minimum safety requirements for public and residential pools, spas and hot tubs.