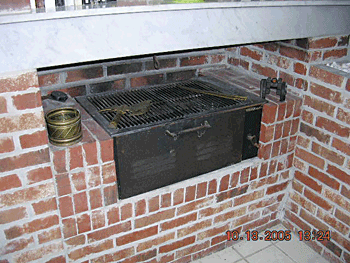 How do you want that steak?
This is an indoor fireplace that has been converted to an indoor grill. No exhaust fan, just the chimney flue sealed with expanding foam.
Dave Cook
Florida Gulf Coast Home Inspections
Fort Myers, Fla.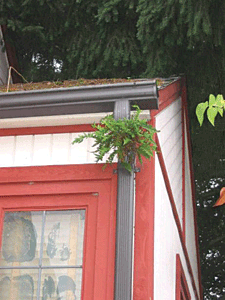 Greenhouse
Here you have your basic downspout planter, with an attractive-and healthy-sword fern contrasting nicely with the red window trim. You too can have one of these beautiful planters. Just don't clean your gutters for five years.
Mark Underwood
Clear View Inspections, Inc.
Bremerton, Wash.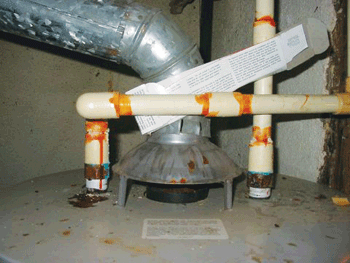 The good news
Harry homeowner installed this CPVC pipe touching the flue pipe. The fix? Slip some cardboard between the flue pipe and CPVC! The good news? The gas was turned off and I recommended repairs by a licensed plumber before re-inspection.
Jack Koelling
Advantage Home Inspections, LLC
Bel Aire, Kan.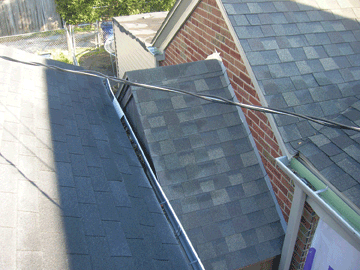 I don't need no stinking building permit
This person's neighbor was building an addition that was a little too close for comfort, leaving the question, how close do you want to be to your neighbors? Let's just hope that they aren't pyromaniacs. Would homeowner's insurance cover you if your neighbor's house started a fire at your house?

Mark Teague
Buraski Building Inspections
Springfield, Ill.