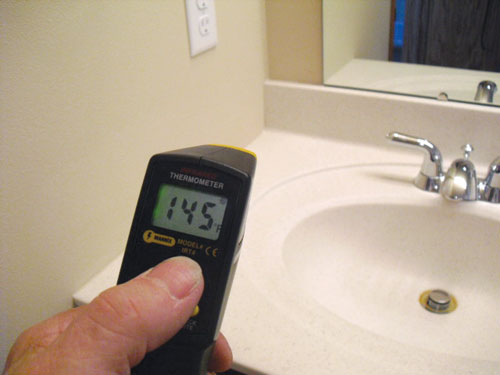 This gives a new meaning to a 'hot' house on the market! The furnace thermostat wire had shorted out on a new, still-vacant house. Laminate counter tops were de-laminating.
Alvin C. Miller
Hawkeye Home Inspections LLC
Wellman, Iowa
Trapped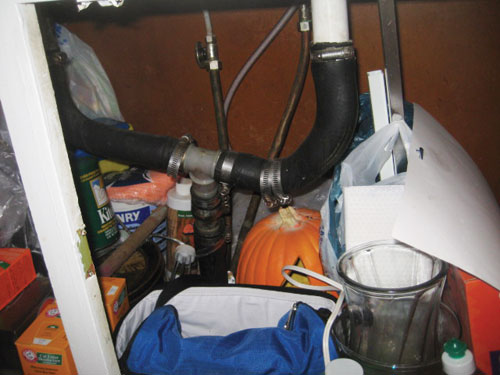 This trap is one-of-a-kind, and it didn't leak. But the homeowner said his car has been overheating.
Tim Davis
On the Level Professional Home Inspections
Harpers Ferry, W.V.
Creative plumbing repair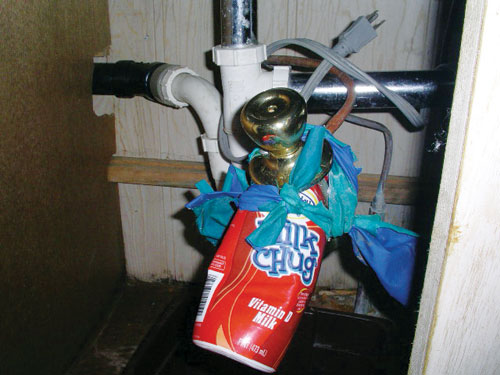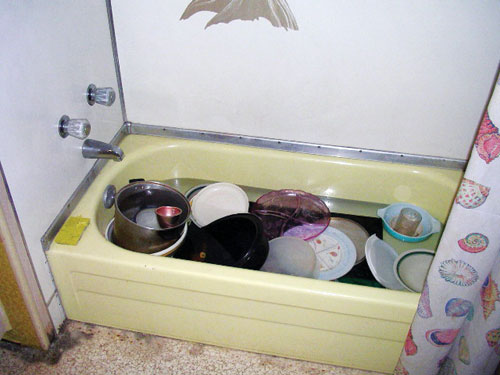 These two photos came from the same house. I guess the homeowner didn't trust his own plumbing repair (complete with doorknob and milk carton) and decided to do the dishes in the bathtub.
Chris W. McDougall
Apex Home Inspection
Santa Cruz, Calif.
Because it's illegal and dangerous?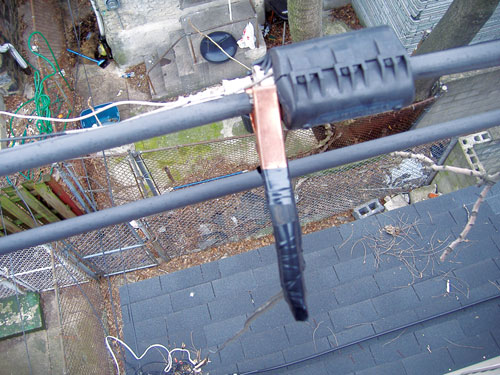 This is a car battery jumper cable attached to the main electric utility service line, wired to the electric panel for a house with no power. Why pay for electric service when you can do this?
Gary Kershaw
Pillar to Post
Philadelphia, Pa.
Duct tape strikes again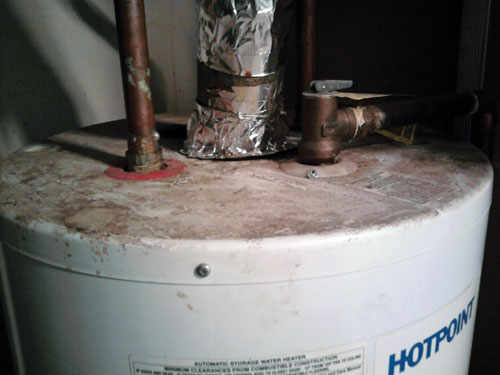 "I lost the draft hood, but I've got plenty of duct tape . . ." It was one of many defects found in that home.
Arthur Pavis
Faro Systems, Inc.
Bethesda, Md.
Clearly labeled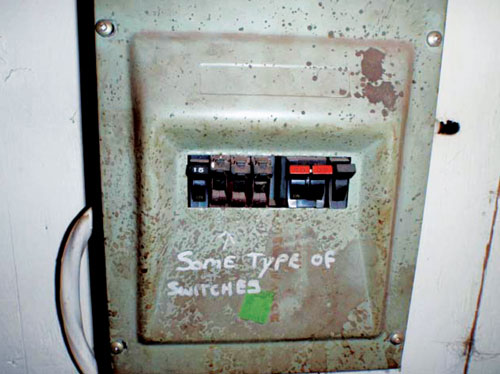 Do you think this is what the civic inspector had in mind when insisting that the electrical panel be labeled?
Kevin Hawes
Assured Home Inspections
Calgary, Alberta
What a mess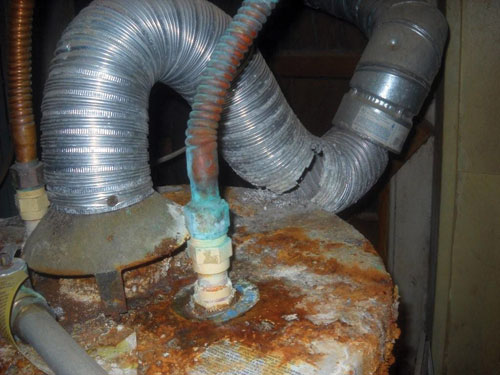 Sometimes, you just have to wonder.
Clay Ridings
Preferred Home Inspections
Wilmington, Del.
Ol' faithful
This 100-gallon electric water heater was built in March of 1938 and is still delivering hot water like it was built yesterday! This is one of those treasures you run across every once in awhile.
Rich Madore
Pillar To Post Home Inspections
Newington, Conn.