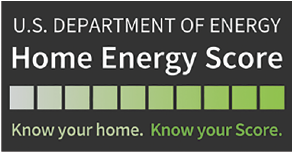 The busy summer season is in full swing and our partners at the U.S. Department of Energy (DOE) are sweating it out with us, making solid inspector-related progress in several areas.
This month, we're profiling a range of developments that will come as encouraging news, both for current Assessors and for those of you who have been waiting to pull the trigger on this hot new service. Read more to learn The Score!
HIP-er Than Ever…Good news for users of the industry's leading reporting tool
Dominic Maricic and his team at Home Inspector Pro (HIP) have always shown a keen eye for powerful trends within the inspection industry. Early on, Maricic made a priority of integrating HIP with the Home Energy Score, allowing his clients to perform Home Energy Scores directly through his reporting software rather than having to jump to another platform and re-enter data.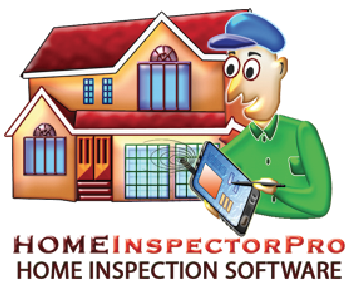 When ASHI partnered with ID Energy to provide remote compliance services to all ASHI members, the HIP team knew that it was a step in the right direction for the program. It also presented a challenge to HIP users, however, because they now had to jump to another software tool to log their reports for the quality assurance that the DOE requires.
Maricic told us that it's taken some real work to make the necessary changes, along with the other improvements to HIP that are happening right now, but that this summer, HIP will be fully integrated with ID Energy's compliance system. This means that HIP users will again be using the industry's only "one-stop shop" for delivering Home Energy Scores. "It's pretty easy for inspectors to generate a Score," Maricic told us, "and it's much more likely to happen when someone can stay within a tool that they already know and trust."
The Home Energy Score team tells us that they're working with other major software providers to provide this same kind of seamless experience for Home Energy Score Assessors, but Dominic and his team are to be congratulated for once again leading the way in support of this valued DOE-ASHI partnership.
Inspectors in Massachusetts and The Mile High City…Get Ready to Score!
The 2018 Portland, OR, ordinance that requires a Home Energy Score to be delivered by the home seller at the point of purchase has been covered in these pages in the past. Now that this pioneering program has been under way for six months or so, we can share a few conclusions:
Home inspectors are becoming very efficient at doing Home Energy Score Assessments for a profit.
Homebuyers appreciate knowing the energy performance of the home they're going to buy.
The sky has not fallen for real estate agents who, for the most part, are beginning to recognize the benefit of serving
better-educated clients.
And while most ASHI Home Energy Score Assessors are out there successfully selling the Score on its own merits, a steady drumbeat of markets across the country are deciding that credible energy-related information during the home sale transaction is more of a "must have" than a "nice to have" for homebuyers.
Upping the ante on their counterparts in Portland, for example, the state of Massachusetts recently proposed legislation that would require properly sourced energy information to be made available to every homebuyer statewide. The details of the policy are still being finalized, but our partners at DOE tell us that the Home Energy Score is in a leading position to become a key feature in the process that will ultimately be adopted.
Similarly, Denver, CO—in cooperation with the DOE and ID Energy—is piloting a program to study the feasibility of adopting a Portland-style ordinance. Early feedback from city officials sounds positive and although energy auditors are delivering Scores during the pilot, a full-fledged program would require enlisting dozens of home inspector Assessors to meet demand.
Suffice to say, ASHI members who serve these markets would do well to sign on to ID Energy's "fast track" onboarding program to prepare for these market-transforming public policies.
ASHI Bridges Home Inspection to Home Performance
The low-profile but overachieving industry known as "home performance" might not ring a bell for every home inspector, but a joint partnership through the U.S. DOE is changing that, to the likely benefit of both parties. Home performance contractors (HPCs) are rooted in the kinds of trades—chiefly, HVAC and insulation, but increasingly including solar PV—that people in our industry interact with every day. The key difference is that HPCs take a "big-picture" approach to improving the energy efficiency, comfort and healthfulness of the existing homes they serve by using advanced tools (think blower doors, infrared sensors, duct blasters, for example) to determine the best possible suite of improvements for the "whole house" rather than focusing only on single-component "cookie-cutter" replacements.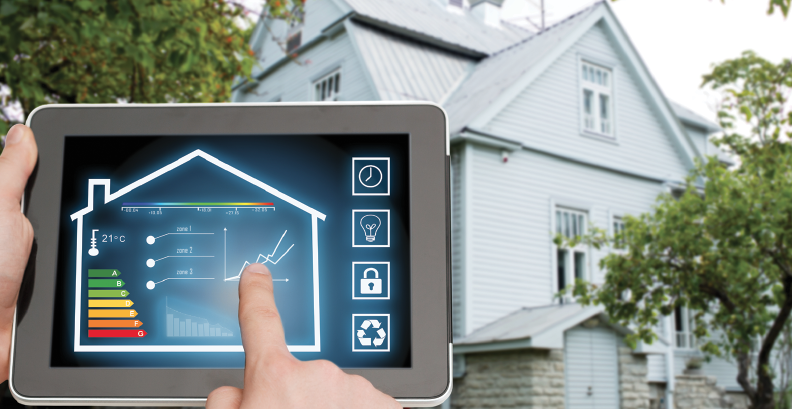 All told, the HPC sector is where some of the most exciting work in the home improvement industry is taking place and DOE is working to connect that industry to ASHI members who share HPC's commitment to quality service, building science principles and meticulous attention to the interactive systems within existing homes.
This new connection was highlighted recently at the annual Home Performance Coalition conference in Philadelphia, where ASHI's accomplishments as a national Home Energy Score partner were recognized by the DOE team, and where ID Energy received the DOE's Innovation Award for their trail-blazing work in helping the DOE design solutions to optimize the Home Energy Score program for home inspectors and other Assessor types across the country.