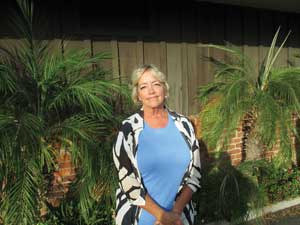 "Sometimes the best man for the job is a woman." This saying is one of my favorites, maybe because for the past 29 years, I've been a home inspector — in a field of several men —serving clients throughout the Los Angeles area.
Recently at a California Real Estate Inspection Association (CREIA) conference, I noticed two or three other women who attended were inspectors — not wives or assistants — which is encouraging. Home inspection can be a strange business for women to be in. Over the years, I've trained women and hoped they would become colleagues, but none I've worked with have stayed with home inspection. I think it's because many women just don't have the right skill set or background.
For me, having solid communication skills as well as collecting a broad working knowledge base and hands-on experiences have been keys to my success. I've found that I draw on this foundation to speak intelligently about systems found in homes, explain codes, and tell people the results of an inspection.
I was an architecture major in college and worked as a draftswoman when I finished school. I found out quickly that I disliked working on the boards and doing all those drawings. But because I had also learned about structural, electrical and HVAC systems, I found that I had a lot of general knowledge about buildings and homes. And since I wasn't satisfied working on the draft boards, I started using my free time to work for others on their remodeling projects.
Eventually, I worked for construction companies as the building manager or the project lead. It was my job to make sure others were doing their jobs and staying on track and on time. I learned so much by watching the contractors install equipment and build homes, including how to start and finish projects.
That type of job was a great training ground for becoming a home inspector. And when the person I worked for suddenly closed his business, I took the opportunity to work with an established team of home inspectors. I was the only woman on the team.
At that time, many people in California were suspicious of home inspectors. The realtors and sellers seemed to think, "How dare you inspect this house?" They thought the purpose of the inspector was to ruin the sale. But now, about 30 years later, it's so different. Buyers feel more empowered and sellers are more vulnerable.
While working with the team of home inspectors, I noticed that, when given a choice of three inspectors, realtors often would ask for me. I think that's because they saw that it's not my style to be alarming, but it is my style to be honest. I state the facts. If there are weak points about the house, I will explain them to you. So in 1992, after seven years working with the team, I decided to establish my own business.
My clients know that I'll get homeowners involved in the inspection. I think it is a great opportunity for people to find out about their house. I tell people, "This is your housing seminar." I explain how things work, show them where to find things and estimate how old the systems are. I have clients walk with me through the entire inspection so that they can get to know the house. I joke that I will give them a quiz later and if I actually did this, my standard question would be "Do you remember how big your electric service is and how old your A/C system is?" Pointing out these things during the home inspection allows people to have useful information if things go bad later.
I've had a great run as a home inspector and I'm still getting new clients. Young people who are buying houses now use Yelp. In fact, 90% of my business comes from people who read Yelp reviews. I get very few clients from realtors anymore — people just find out about me on Yelp or see my website on the Internet.
Home inspection is the perfect business for me. Women make good communicators, and as I get older, I want to communicate my knowledge to help others learn from what I already know. At least from my perspective, things have worked out for me kind of like that saying … "Sometimes the best man for the job is a woman."
Lisa's Stories from the Field...
A two-year-old watched me climb under a house to inspect a foundation. Then the toddler closed and locked the door behind me and ran off.
I was inspecting a vacant house and locked myself in a closet with no way to get out and no cell phone to use. I'll never test a door that way again.
I've been known to start an inspection at the right address but on the wrong street.
Once I started an inspection at the right address on the right street, but I pulled into the wrong driveway. The housekeeper invited me in and let me use the bathroom before I realized I was in the wrong house.
When I was inspecting a roof on a windy day, my ladder blew away, leaving me with no way to get off the roof.
I was under a house when an earthquake occurred — luckily, the realtor dove in under the house to pull me out.
Yetter Inspection Services, North Hollywood, CA 818-419-9238, 818-353-7664 •
yetterinspectionservices@gmail.com