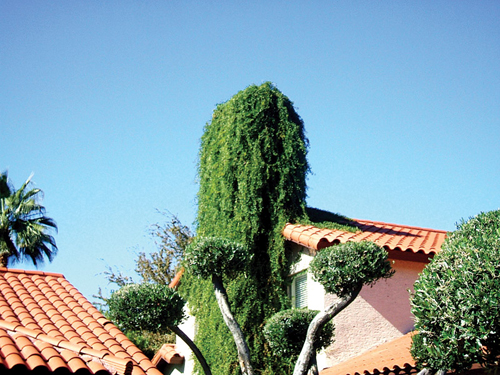 A team of landscapers was sent in to try to locate this 'alleged' chimney.
Paul Staron
Valley Building Inspections, Inc.
Scottsdale, Ariz.
Leak, what leak?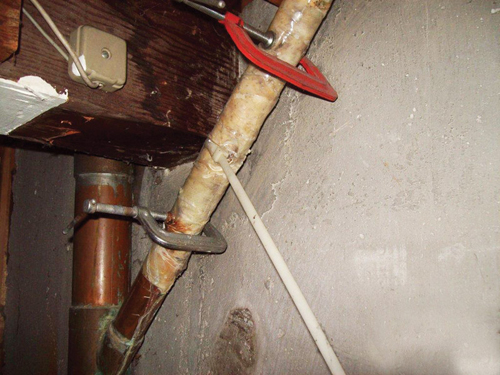 No leak here!The homeowner just needed a place to store two miles of tape, a few clamps and a zip tie.
David Grudzinski
Advantage Home Inspections
Cranston, R.I.
Unstoppable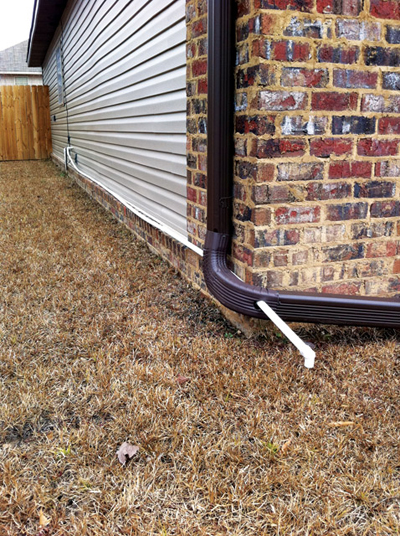 This was on a house next to my inspection. The owner wasn't letting anything get in the way of getting the condensate away from his foundation.
Frank Fondren
Home Inspection Service
Tuscaloosa, Ala.
Clubbed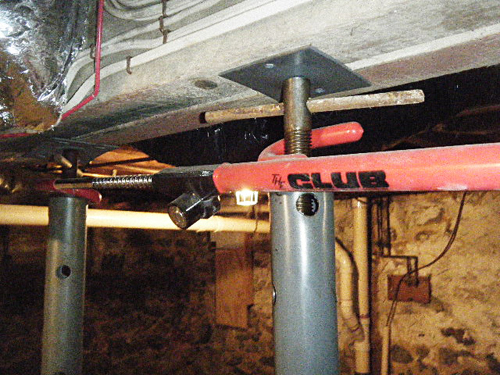 "The Club" is keeping these two columns in place. Who ever thought it was just for cars.
Lawrence Transue
Integrity Inspection Service
Easton, Pa.
Emergency egress?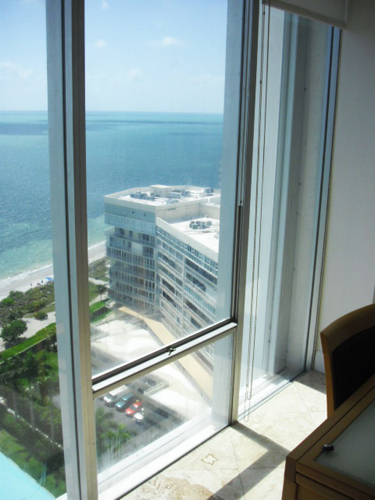 This is a single-hung window installed at floor level on the 15th floor of a condo.
Tim Hamilton
Assoc. Bldg. Insp. of Fla.
Miami, Fla.
Asleep on the job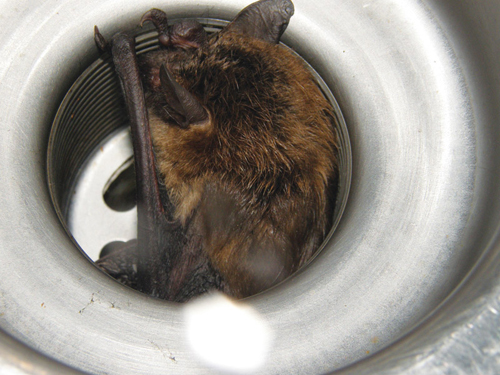 You can't get good hired help nowadays. Even the smallest of inspectors goes to sleep on the job.
Scott Julian
Full Service Property Inspections, LLC
Clinton, Ohio
Energy-efficient mouse house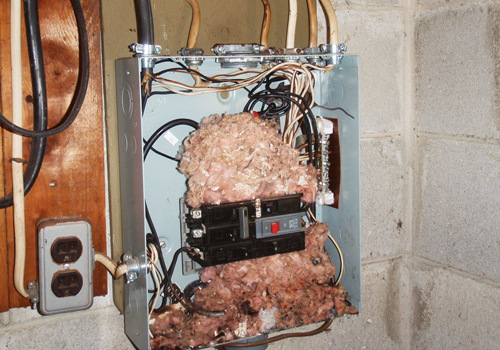 This is an electrical panel that looks like it's being prepared for a cold winter. The weatherization is in progress.
Glen Fisher
National Property Inspections
Oaklyn, N.J.
The shower is a real gas!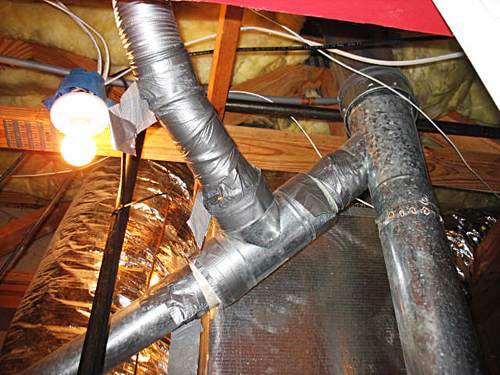 This homeowner connected the bathroom fan vent duct to the gas water heater flue pipe. Nothing like a little carbon monoxide with your morning shower.
Michael V. (Mike) Parkman, P.E.
Parkman Home Inspections, LLC
Sugar Hill, Ga.
Access denied, with a smile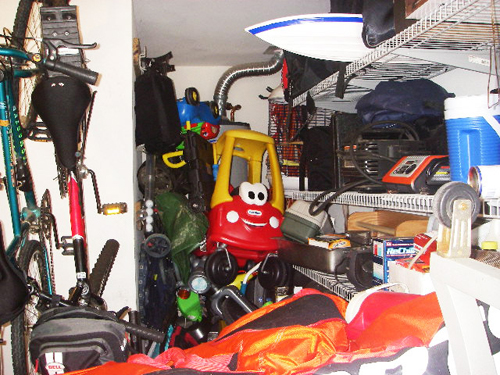 The water heater was not inspected. It was guarded by a vicious plastic car.
Scott Stegall
Carolina HomePro Inspection
Rock Hill, S.C.
Unapproved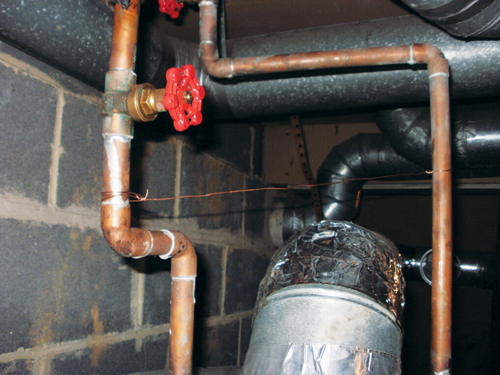 Apparently, this is a new code approved method of a jumper across the water heater plumbing. It has to be right; there was an approval sticker on it!
Carl Tebinka
H&J Freile Home Inspection, Inc.
Middlesex, N.J.
Oil and water (meters) do mix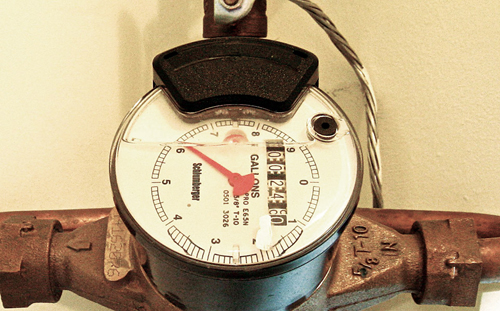 At first, I thought that this water meter had too much water! LOL.
After contacting United Water Co. in New Jersey, I was informed that this water meter (10 years old) was actually oil-filled and is operating as designed. I was also told that a few other home inspectors had also questioned this previously. I am sharing this with my fellow home inspectors who may observe this in the future. This wouldn't have been noticeable if the water meter had not been installed on an angle. This isn't a defect from the field, it's more of a learning experience from the field.
Gerard Poster
Arrow Home Inspections
Jackson, N.J.