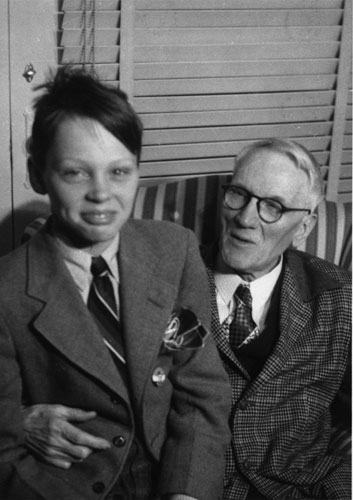 Without knowing it, ASHI Retired Member Jack
Fehlandt was true to his heritage when he decided to become a home inspector.
The Streamwood, Ill.-based inspector said, "It blew me away" when I discovered that my grandfather had been recommending periodic building inspections as early as 1929.
His grandfather, August C. Wilmanns, was an architect who lectured at Chicago Central College of Commerce and contributed to "Real Estate Practice," published by the National Association of Real Estate Boards.
In the 1930s, he addressed the physical deprecation that takes place in all buildings and, more specifically, apartment buildings: "Physical depreciation can be retarded by careful attention to the vulnerable points in its construction and quick and prompt application of the indicated remedy so as to keep the structure to a performance of maximum efficiency of its intended purpose."
Wilmann advised: "The best method of determining the physical condition of a building is through a systematic inspection at regular intervals of each element of the structure that may be affected by time, wear and tear."
The architect, who practiced for 50 plus years, recommended preparing a list of all parts of the structure that should be inspected, which then could be used for periodic inspections and filed as a permanent record. In the book, he listed the parts to be inspected and what to look for — a standard of practice ahead of its time.
Fehlandt, photographed on his grandfather's knee sometime during the 1940s, said he didn't learn of their shared commitment to educating others on the value of inspections until he went through some of his grandfather's papers while teaching at a home inspection school in Glen Ellyn, Ill.