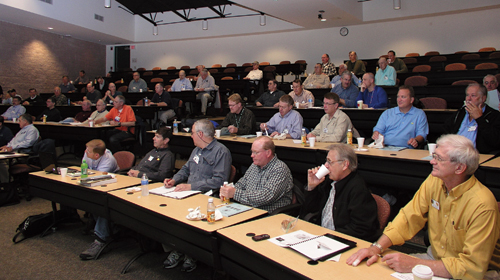 The one and a half-day Spring GLC Conference was held in Kalamazoo, Mich. Topics included electrical bonding/grounding with a live shocking demonstration, metal roofs, home air quality and Friday's Peer Review House defects.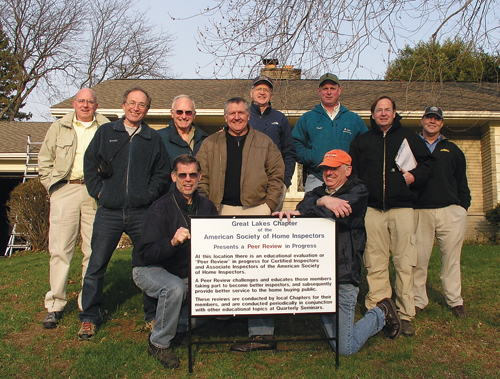 The Peer Review Committee members in the photo at left are, r to l, Paul Bossenbroek and John Geiger (kneeling), Ed Green, Frank Lesh, Jay Balin, Bob Peterson, Alan Bednar, Todd Moelker, Patrick Lyons and Rick Vernon. David Bunker (Peer Review chair) and Don Nelson (photographer) not pictured.
Photos by Don Nelson.
Chapters: It's Roster Time Again
A chapter is represented on the Council based on its membership. To determine the number of representatives for each chapter, chapter rosters must be submitted to ASHI headquarters by June 30.
Send chapter rosters to Russell Daniels, at HQ,
russelld@ashi.org
.