Got oil?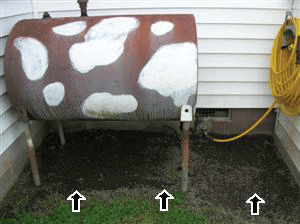 Here is a picture of a leaking oil tank, which I titled, "Don't Cry Over Spilled Milk-Just Oil."
Bob Jennings
HomeView, Inc.
Virginia Beach, Va.


Unsupported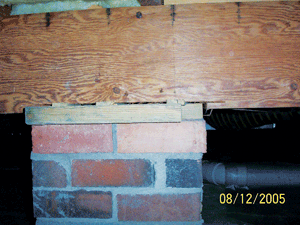 If you don't have the right-sized shims for the job, why not just notch the main beams to fit?
Larry Conway
AmeriSpec Home Inspections
High Point, N.C.
Mouse in house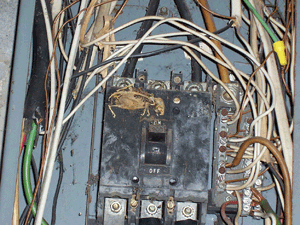 You never know what you might find in an electrical panel.
Larry Dickens
HomePro Systems, Inc.
Huntington, W.V.
Another electrical shower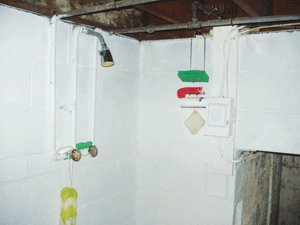 This picture shows a basement shower within reach of an electrical box. I found the shower location rather shocking. I hope they installed a GFCI!
Eric Brown
Heartland Inspection Services, Inc.
Indianapolis, Ind.