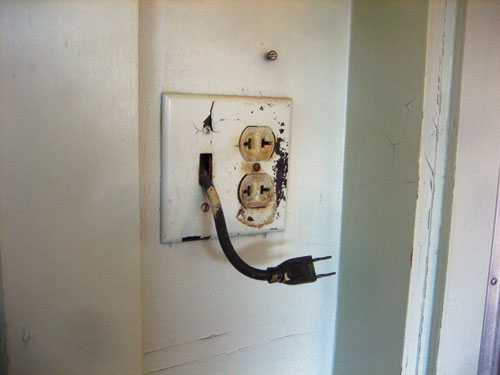 California has always been a leader in new technology and the San Francisco Bay Area and Silicon Valley are considered by many to be premier locations for creative minds and innovation. This innovative "flex-a switch" design hasn't caught on fire yet ... but who knows!
John Fryer
Fryer Consulting
Oakland, Calif.
DIY venting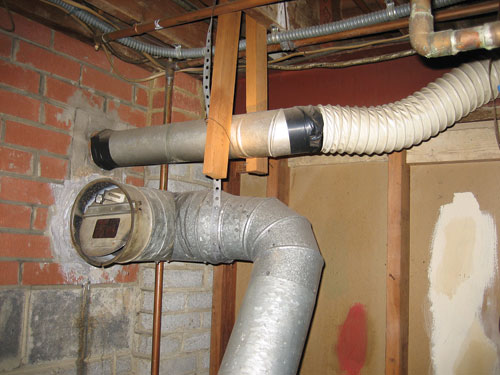 This is a picture of a clothes dryer being vented directly into a chimney, above the boiler vent. Nice job adding more moisture to the hydrocarbons from the oil-fired boiler to really eat the insides away!
Arthur S. Lazerow
Alban Home Inspection Service, Inc.
Bethesda, Md.
Look first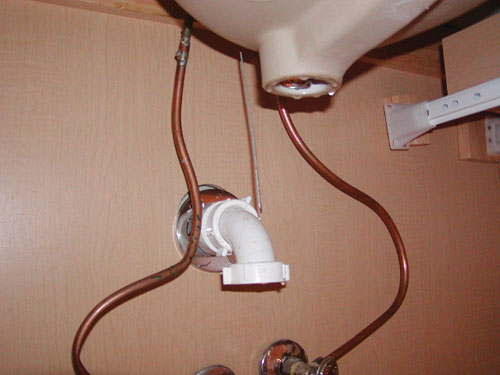 I remember during training, I was instructed to look under the cabinet before turning on the water. During this foreclosure, someone took out the drain and "P" trap. I bring spare towels just in case.
Brandon Dyles
Picture Perfect Inspections
Bartlett, Tenn.
'Schrooms!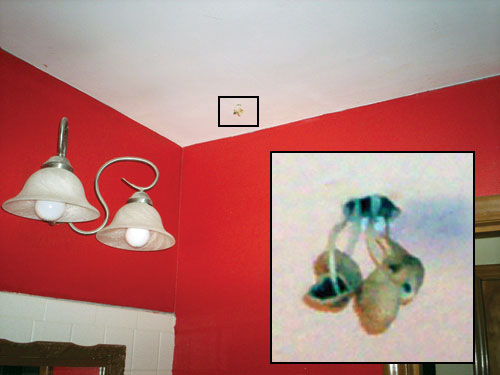 This is the best argument for proper bathroom ventilation I've ever seen! The shot of the room shows a dot on the
ceiling. The close-up is of that dot. It's a cluster of mushrooms growing from the ceiling of a 1950s bathroom, with no exhaust fan and a barely operable window in the shower.
Joe LeCron
Seagate Inspections, Inc.
Toledo, Ohio
Duct tape and a spatula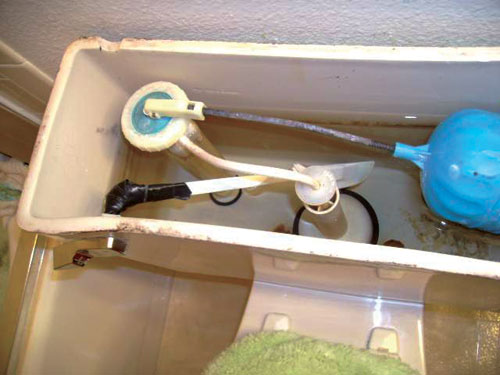 I found this in the guest bath toilet. The seller had just repaired it and hoped I would not find out about his ingenuity. I think he hoped his wife wouldn't either.
Danny Blankenship
The HomeTeam Inspection Service
Ocala, Fla.
Smoking gun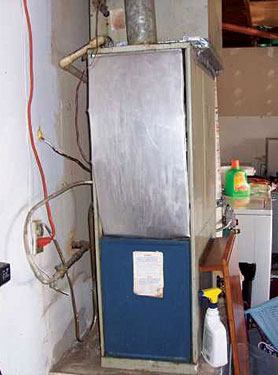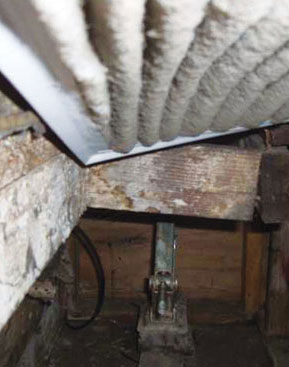 When you see a homemade furnace cover, you just have to look inside. The platform was collapsing, so they used a scissor jack to hold it up (
second photo
).
Timothy Hemm
Eagle Home Inspections
Yucaipa, Calif
Empty nesters?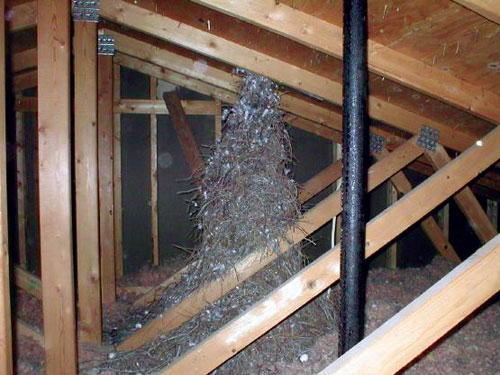 I found this bird's nest in an attic area. It was about 4-5 feet tall.
Mark Walters
InspectPRO
Littleton, Colo.
Call in the haz-mat team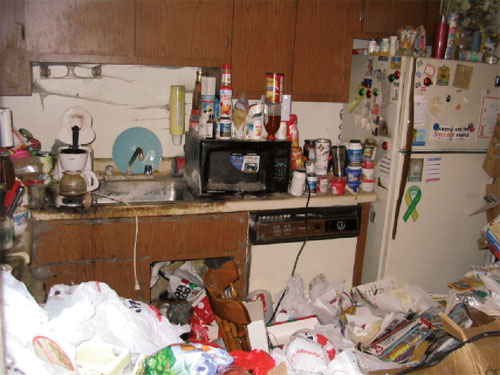 Kitchen looks okay to me!
Brion Grant
Northland Home Inspection, Inc.
Flagstaff, Ariz.