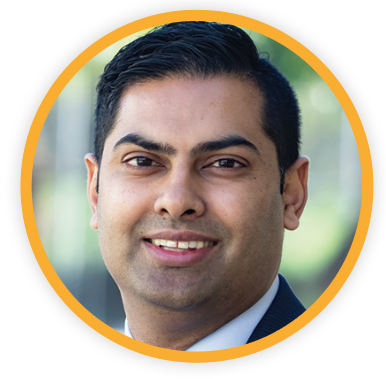 I've had a wonderful first year here at ASHI. I can't believe how quickly the year has flown by. I've been encouraged by the warm reception that I received from members and, as I look back, my first year has been full of experiences, insight and excitement.
It's been fantastic to learn all about ASHI's rich history, and to be a part of shaping our current momentum and bright outlook for the future. I learned that this 43-year-old organization defined a profession, upholds that profession and attracts the next generation coming into it. By meeting ASHI members at conferences, chapter seminars and functions across the United States and Canada, I've seen and felt their pride in their ASHI membership, and their desire for ASHI to continue to move forward with vision and focus.
I was honored to represent ASHI on Capitol Hill, and meet with legislators and government officials. Our conversations were about ensuring that home inspectors are treated fairly in today's ever-changing political and business climate. I appreciate being able to carry on the torch to ensure that home inspectors continue to be recognized as true advocates for consumers. I learned that ASHI has effectively partnered with decision-makers who work to ensure that legislative bodies do not adversely affect home inspectors who are trying to make their businesses succeed.
I attended my first Leadership Development Conference (LDC) last October. Each year, the Chapter Relations Committee coordinates this event that guides future leaders to learn new ways to impact their chapters, their communities, their clients and even their own businesses. This workshop-style conference connects chapter leaders, and gives them resources and ideas to create innovative ways to engage and educate their chapter members. The sharing of best practices was evident throughout the conference. I learned that ASHI has a committed group of volunteers who not only strive to better themselves through education and networking, but also focus their efforts on improving the experiences of those they passionately serve.
I enjoyed my first InspectionWorld®. I had the opportunity to see our world-class education firsthand, and enjoy the camaraderie and energy of the ASHI community. It was exciting to interact with our partners and vendors who provided the attendees with custom solutions to the problems faced in day-to-day business.
During IW, it was fantastic to be a part of the relaunch of the ASHI Foundation. The partnership with Homes For Our Troops was incredible. In three days, we raised more than $30,000 for Army SPC Joseph Palke, who returned from combat with life-altering injuries. This donation was instrumental in helping start the building process of a home that was specially equipped to ensure him a safe living space, and allow him to continue to focus on his health and adjust to life after his injuries.
I learned at IW that ASHI provides top-notch, in-person education and valuable resources that help members become better home inspectors. I also learned how compassionate ASHI members are, giving without measure and serving in ways that go beyond home inspection.
I'm excited for what the next year holds. We've made some investments in infrastructure, such as the database, to help us serve you better. We are also in the process of revamping the ASHI website to help make resources easier to find and to provide more tools that will add value to your time spent on the site. The redesign, which is based on user feedback, will help consumers get to the Find An Inspector tool easier—this will help drive business for our members.
In addition, discussions are under way to partner with organizations to help drive other revenue streams. We are continuously exploring opportunities to amp up the benefits that matter to our members by cultivating key relationships.
We're updating the ASHI Online Learning Center to make it easier to search for topics of interest, understand state-specific continuing education credits and find educational opportunities that match your level of expertise. We will also offer new opportunities for digital badging in specialty areas.
We've successfully launched a Live Webinar series, with sessions led by content experts who share insights on useful marketing and business topics. These 1- to 1.5-hour seminars give participants opportunities to brush up on areas of interest or learn something new. All of these webinars are being recorded and will be available to members on the ASHI Online Learning Center.
The LDC team is developing plans for October's conference that will tap into the best ways to influence future leaders of ASHI and offer them insights on chapter leadership. Also in 2019, a new Excellence in Education Conference, open to all members, will follow the LDC. Watch for details to come about this exciting new offering.
IW 2020 will be held in New Orleans and I've already met with key staff at the host venue. The Hyatt Regency is a beautiful facility that will easily accommodate all of our needs. IW 2020 will be a unique opportunity to take part in exceptional educational tracks and see all that New Orleans has to offer.
It's an honor and a pleasure to serve you all in the role of Executive Director, and I look forward to another great year.