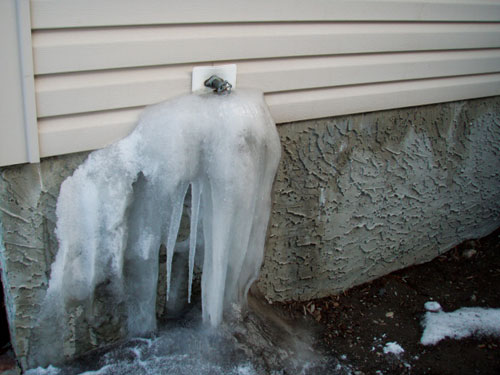 This is what can happen when you fail to turn off the valves for your hose bibs. Yes, there was leakage in the basement.

Kevin Hawes
Assured Home Inspections
Calgary, Alberta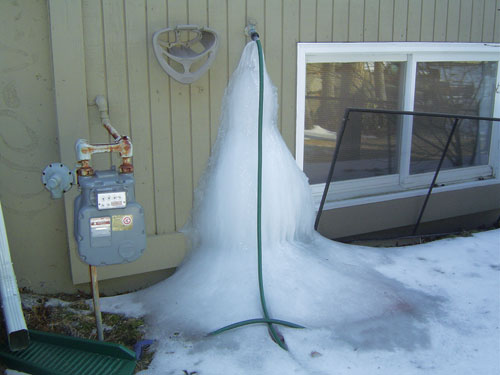 Here in New England it's important to winterize your
sill cocks.

Ron Cook
Close-up Home Inspection
Hopedale, Maine
It doesn't measure up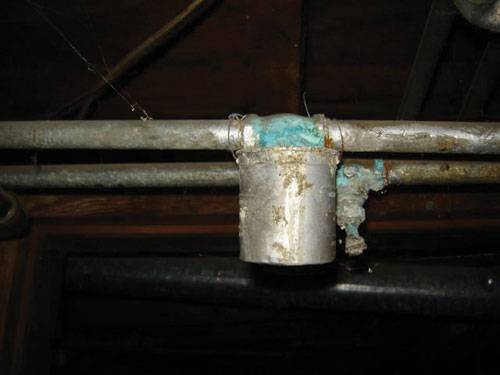 The tin measuring cup wired to the water line must be to keep track of how much water is leaking
Dave Stoffer
Stoffer Inspections
Lawrence, Kan.
Be nice to the plumber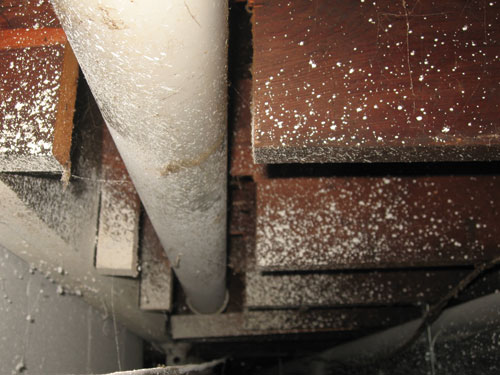 Never tick off or get in the way of a plumber! Here's one reason why.
Lon Grossman
Technihouse Inspections, Inc.
Bloomfield Hills, Mich.
Clever?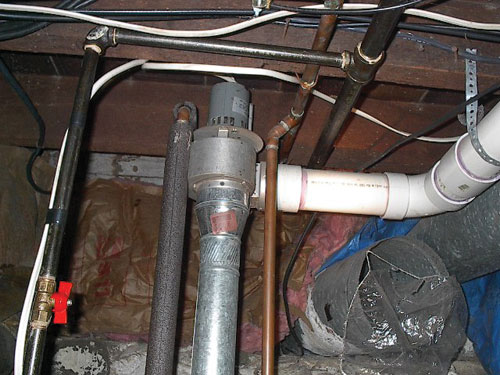 The chimney vent was plugged so they changed the waterheater vent pipe into a direct vent. Clever
engineering.
Jerry Sweet
Michigan Home Inspection
Marshall, Mich.
Bon voyage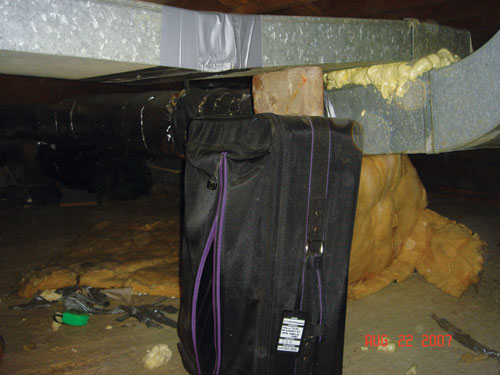 Here's a photo of a piece of luggage and a brick supporting an HVAC duct in a crawlspace.
Defect:
Empty luggage not structurally sound to support weight of brick or duct.
Recommendation:
Add sufficient clothing to restore luggage to a structurally sound condition … just kidding! Also, note the "clever" use of sprayfoam insulation in the background.
Joe Randazzo
Craftsman Home Inspection Service Inc.
Broomall, Pa.
Ratatouille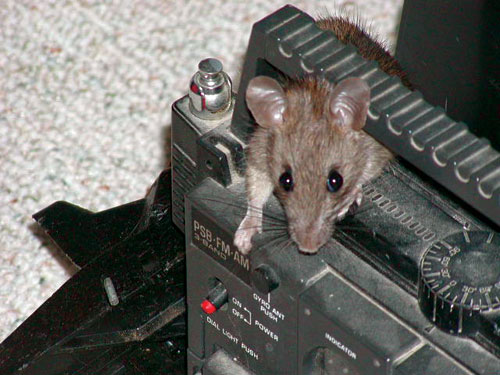 Just to keep you guys and gals on your toes: Be careful when opening the attic pull-down stairs. This 12" roof rat fell out when I opened the attic door. He was connected to a heavy mouse trap and couldn't go anywhere else. I couldn't believe my eyes when he came tumbling down.
Brandon Dyles
Picture Perfect Inspections
Bartlett, Tenn.
Downscale plumbing in an upscale home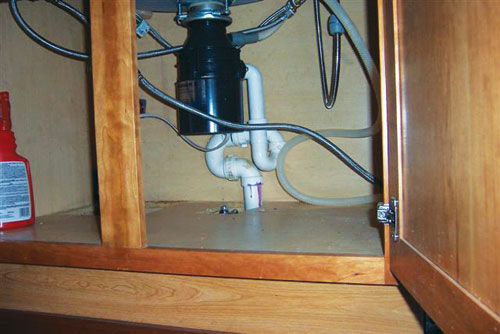 This setup was found in an upscale kitchen with cherry cabinets, granite counters and top-of-the-line stainless steel appliances. Not enough money left for a plumber?
Vince Clingenpeel
Clingenpeel Properties Inc.
Falls Church, Va.
That's why Santa didn't come
Here's a photo of a swamp cooler mounted on a chimney. I guess that makes it a chimney cooler.
Cliff Sims
All City Inspections
El Cajon, Calif.