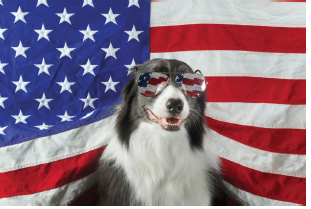 I've talked to a lot of inspectors and it seems like the housing market is booming just about everywhere. As a matter of fact, it's so hot in some areas of North America that some folks are forgoing inspections because there are several contracts on the same house and they're afraid they'll lose the bid. I hope you are in that sweet spot of having enough work to help keep you in the money when the lean times come. And as those of us who've been around long enough can attest, that day will come.
Here at ASHI headquarters, we've been burning the midnight oil more than usual. I'm sure you've all heard that the National Association of Home Inspectors (NAHI) has given up its charter and is no longer in business. Through the foresight of the Boards of Directors of both NAHI and ASHI, it was agreed that ASHI would welcome all former NAHI members. Because the two organizations have shared many of the same goals and requirements, it has been a smooth transition.
Former NAHI leaders have been invited to attend the annual Leadership Training Conference (LTC) this month, and most are planning to join us. Our sessions will demonstrate how current leaders help to select, train and nurture future generations of volunteers and how those new volunteers can become successful leaders in their own right. LTC will be a fast-paced conference, heavy on the mechanics of getting the job done.
Another continuing issue that we've been working on is making it easier for members to find the answers they need. We've developed a multitude of methods to achieve this. The first and oldest is this magazine, the ASHI Reporter. As our flagship monthly periodical, it is and has been the source of "what's happening in ASHI" since its inception in January 1988. In-depth articles, many of which are written by fellow home inspectors, are a treasure trove of timeless information. Chapter meetings, new members, your Board of Directors and staff contact info and words from the ASHI President and the Speaker of the Council of Representatives, as well as upcoming events, are a sampling of available content. And as always, the first thing that many of us go to is "Postcards from the Field." This Old House has asked us for and received permission to publish some of our "Postcards" for quite some time in their magazine. So, keep on sending us those photos…they make producing the Reporter fun!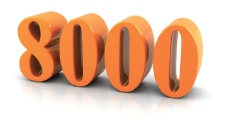 Another exciting development happened in August as ASHI signed up its 7,000th member! We've been growing at a nice, steady pace, but immediately after we welcomed ASHI Member No. 7,000, the NAHI announcement came out and we added all of their members to the ASHI roll, too. So, we're now at 8,000 members! This is truly a milestone for us. We're enthusiastic that we will continue to grow while maintaining the high standards befitting the leader of the profession.