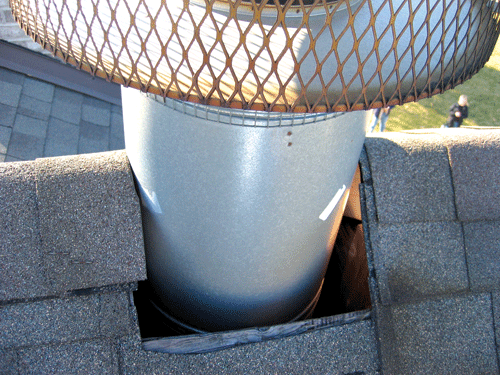 Flashing—who needs flashing?!
Lon Grossman
Technihouse Inspections, Inc.
Bloomfield Hills, Mich.

Tweet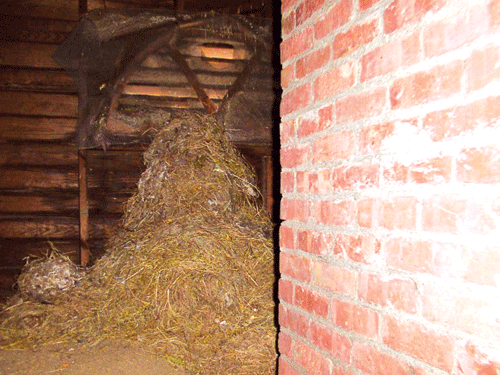 5' high, 6' deep, 11' across sparrow's nest in attic...
Randy Via
C.L. Gleich & Associates Home Inspection, Inc.
Columbus, Ohio
Unhinged
Here's a new method used by some builders in the Northwest to secure wiring in a crawl space.
Paul Luczyk
"A" TEAM Home Inspection
Mukilteo, Wash.

After the hurricane


I took this photo after power had been restored post- Hurricane Wilma in Boca Raton, Fla. This hook-up was made while power was out in the area. The 220-volt line from the generator was attached to this plug. I question how the "pigtail" is going to be safely removed. By the way, the pigtail insulation is already fraying where the wire goes through the box unprotected. This would be funny if it weren't so dangerous.
Matt L. Spence
Perfection Inspection, Inc.
Boca Raton, Fla.
Venting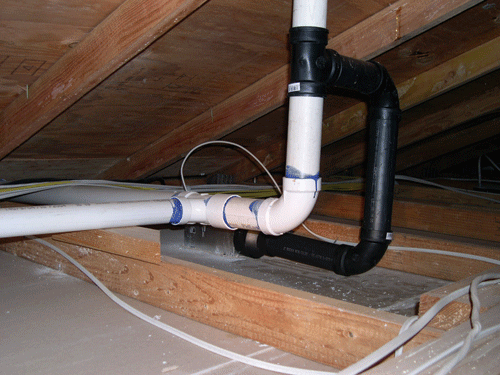 This is a photo from a re-inspection on a nearly completed home in Hawaii. Initially, these bathroom fans were not vented, and I recommended that they be vented to the exterior. I made sure I was more specific the second time around. Notice the misplaced vent hole in the sheathing... that one's free!
Make sure the fan is on before you flush...or use the sink...or the shower...
Alex Woodbury
Woodbury Home Inspection Service Inc.
Kailua-Kona, Hawaii


Just ask the sediment nicely
This is a sediment trap installed in a manner that is not functional. All we have to do is trick the sediment into making a left turn!
Larry Ayers
Ayers Home Inspection Services, Inc.
Snellville, Ga.
Rusty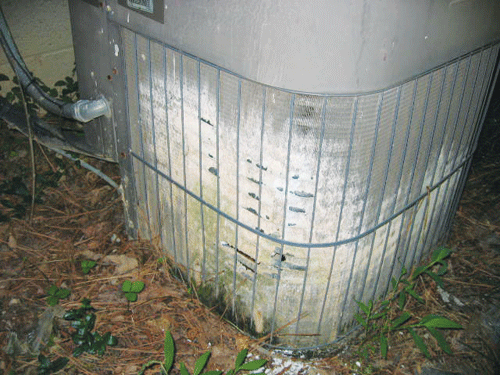 This is a photo of an outside a/c condenser. When I walked around the house, the owner's dog was urinating on the a/c unit, which apparently was the cause of a significant amount of corrosion over the years. It
wasn't funny until the owner called "Rusty" into the house.
Glenn C. Welch, JD, PE
Welch Engineering, LLC
Canton, Ga.
Answered prayers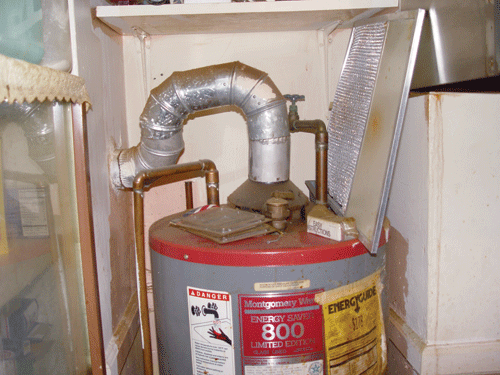 This photo is from a church-owned home in Newport News, Va. One of the occupants was in the hospital during the inspection, and the other was complaining during the inspection about headaches. Fancy that.
Dwight Denison
AmeriSpec Home Inspection Services
Poquoson, Va.