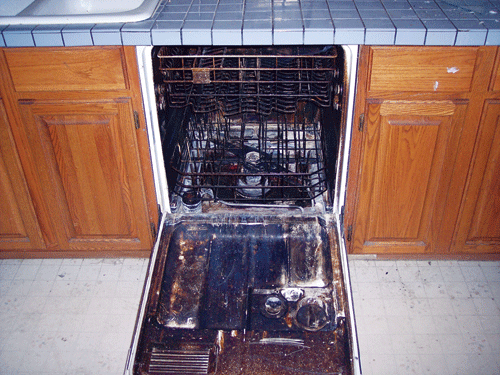 Dishwasher Disaster

The husband certainly ruled the roost in this kitchen. The dishwasher was used for an engine parts cleaner. I feel sorry not only for his wife, but think of the drain field.


Tom Ashenbrenner
A Plus Home Inspection
Spokane Valley, WA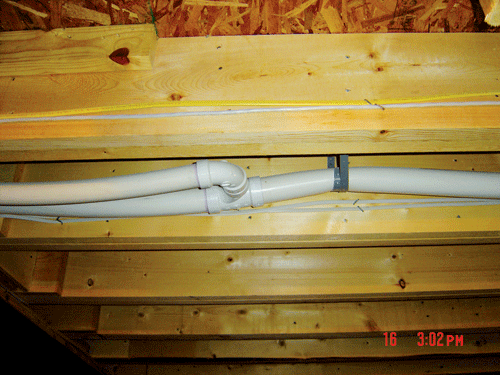 The 'perfect storm' of plumbing
I suspect the perfect storm of plumbing led to this fault in the pipe. Although not known, it is possible the thermostat failed on the water heater of this new house while someone was continuing to run hot water through the waste pipe.

Jeff Pearce
The Pearce Group
Woodbine, Md.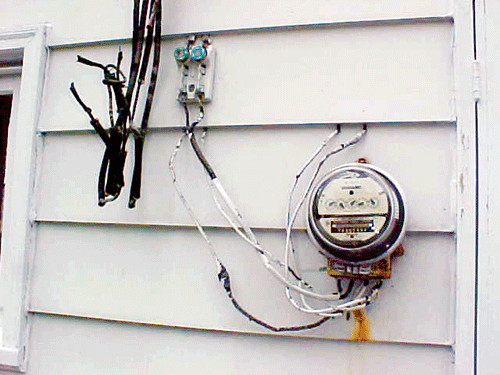 Electrical disservice
This is an electrical service entrance directly connected to knob and tube wiring. Trick is, though, only 120 volts was connected so the other line could carry neutral. There was no service panel in the house, just taped-up connections. On the rear of the house, (the "service" was on the left side) the meter and all this fine electrical work was located. The meter never moved during the inspection. I'm amazed that the power company even hooked up to this house.
Brian Mishler
HomeStudy Inc.
Latrobe, Penn.