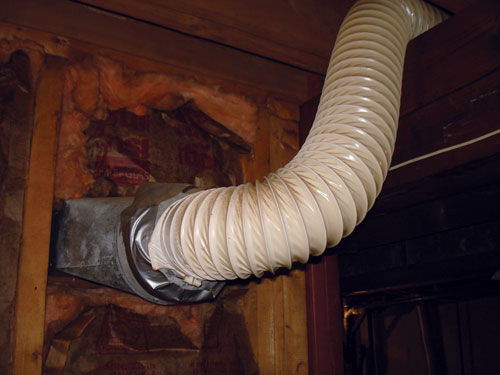 Here is a D.I.Y.-forced hot air return duct.
Bob Mulloy
Allsafe Home Inspection Service, Inc.
East Bridgewater, Mass.
Held up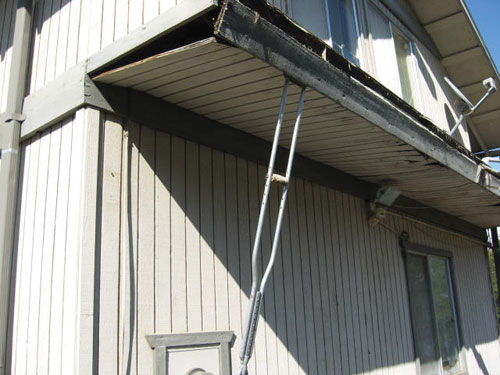 Maybe this is a crippled eave and needs a crutch for
support?
Cliff Sims
All City Inspections
El Cajon, Calif.
Possibly
There just might be a problem with the chimney.
Richard Aiello
I-Spy Home Inspection LLC
Winthrop, Mass.
Flue fluke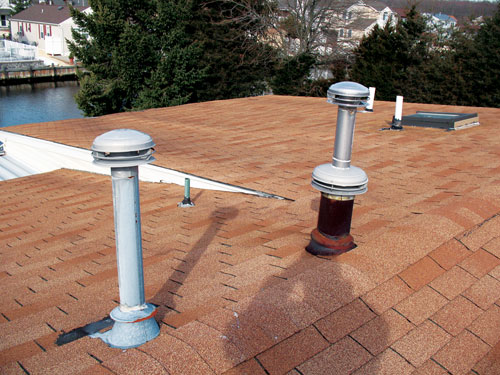 After 16 years and several thousand inspections, you start to think you may have seen it all. But then I found this innovative approach of installing a chimney flue liner.
Doug Ramsthaler
Precision Inspection Services Inc.
Brick, N.J.
A few inches shy of a stable pier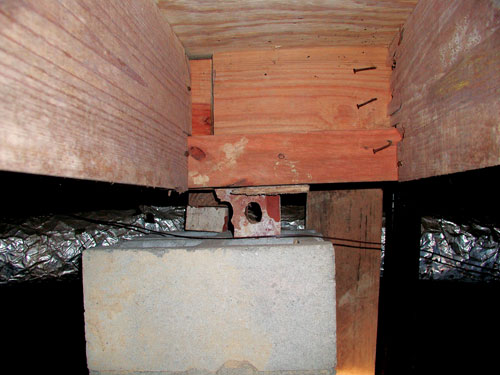 Attached is a picture of a pier that came up short. That's not a problem. We'll just look around and see what we can find to make up the difference.
Rod Harrison
Christian Building Inspectors, Inc.
Duluth, Ga.
Trapped again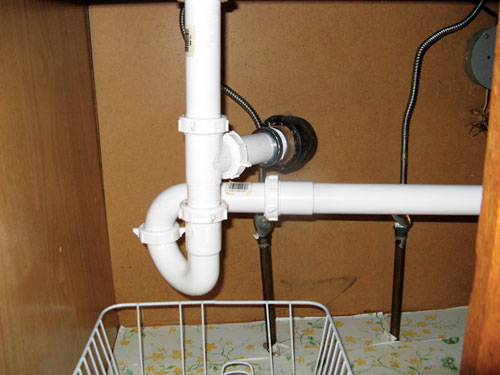 This pic was taken from under the kitchen sink. I call it creative plumbing 101. "Joe the plumber" comes to mind, too.
Terry McCann
Harbor Light Inspection Services
Sagamore Hills, Ohio
A bad case of the flue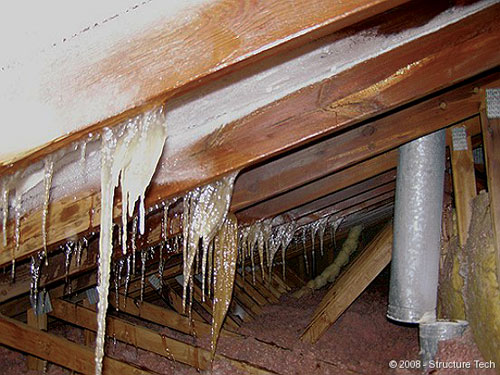 This disconnected furnace flue caused massive moisture damage to the attic space.
Reuben Saltzman
Structure Tech Home Inspections
St. Louis Park, Minn.
Old growth electric line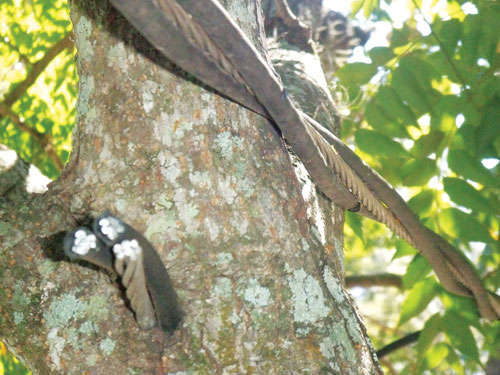 Maybe they should have waited a little longer before deciding to run a new service wire. The tree had grown completely around the service wire.
Karl Spitzer
Pillar To Post
Gainesville, Fla.