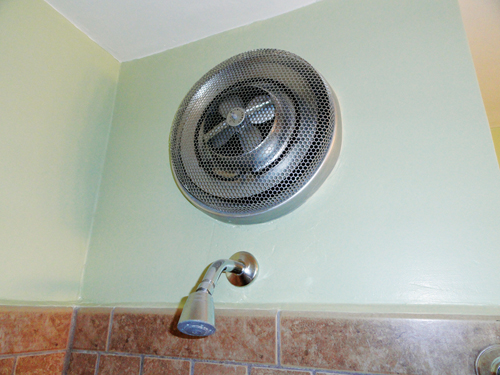 This is one shower that includes a way to keep warm and curl your hair at the same time! The shower stall heater was in a house with no ground, no GFCI and on a 20-AMP circuit.
Marcus Richter
Hands-On Home Inspection
Tucson, Ariz.
Green machine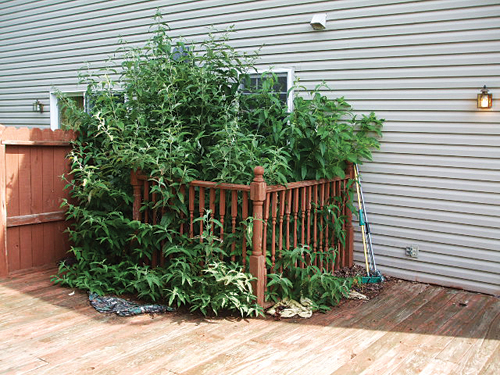 I know there's a compressor in there somewhere, but I can't find it.
Matthew Steger
WIN Home Inspection
Elizabethtown, Pa.
Probably a sweet dog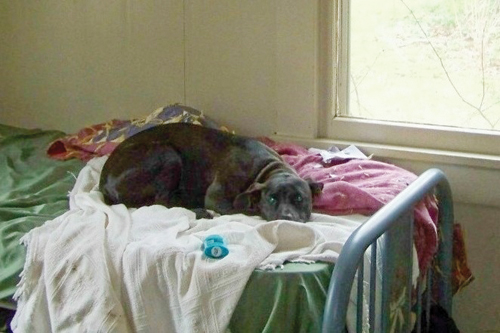 I was told that no one would be home, but when I opened the door to this bedroom ... how many ways can you say pit bull? I took the picture and quietly closed the door, disclaiming this room in my report.
Rick Adkins
Adkins' Home Inspections
Green Forest, Ark.
Interesting leak technique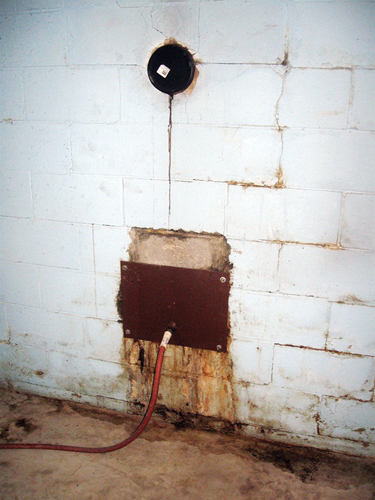 Chimney leaking? Put a hose on it.
Nate Stitzlein
Crow Home Inspection
Baltimore, Ohio
Hot tub from Hell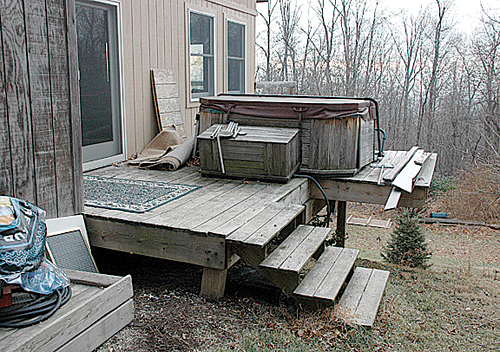 This hot tub is installed on a very unstable deck. The deck is not properly secured to the structure and has no handrail. The far side of the deck overhangs about a 15-foot drop.
Wally Shank
Mid Penn Home Inspections
Carlisle, Pa.
It puts the lean in lean-to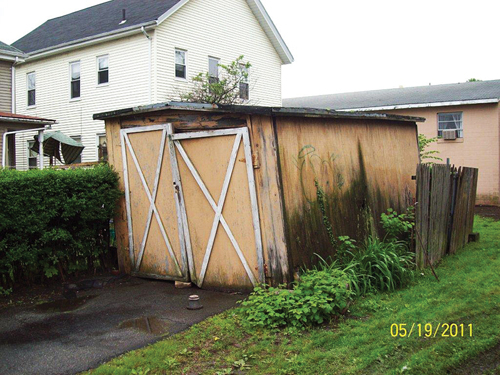 I'm thinking there may be an issue here.
David Grudzinski
Advantage Home Inspections
Cranston, R.I.
You may see saw, but do not use saw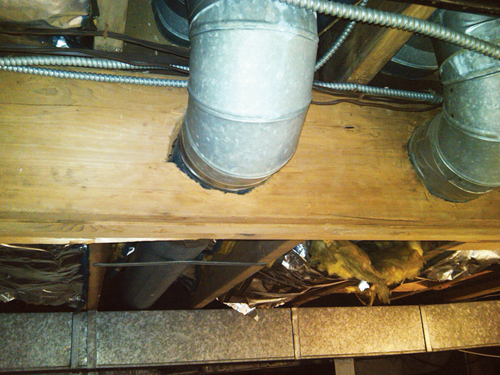 Its okay to run your duct work through the main support girder as long as you have a good saw. Silly.
Chuck Arnone
Precision Consultants
Sussex, N.J.
I'll take your arm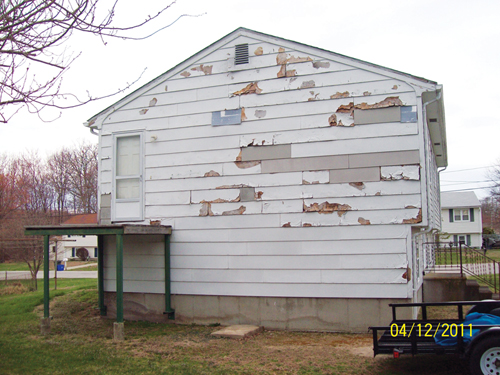 The first step is a big one.
David Grudzinski
Advantage Home Inspections, Cranston, R.I.
Medusa's junction box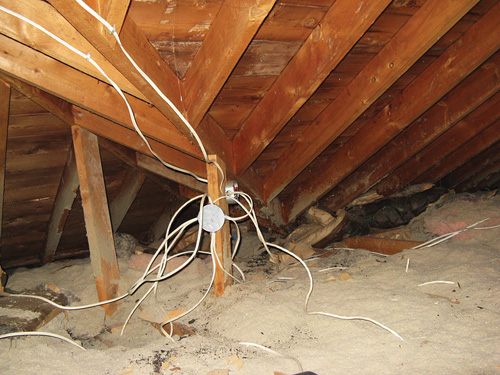 I found this junction box in an attic. This is the difference between an electrician and a master electrician.
Mario Lucciola
All Spec Building Inspections
St. Catharinas, ON
Dangerous mind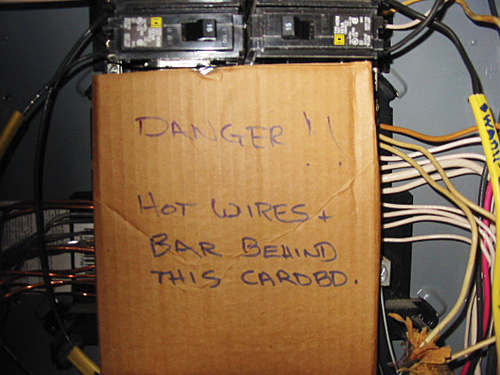 I found this at a recent inspection.
Kurt Salomon
Advocate Inspections
Midvale, Utah
Roof goof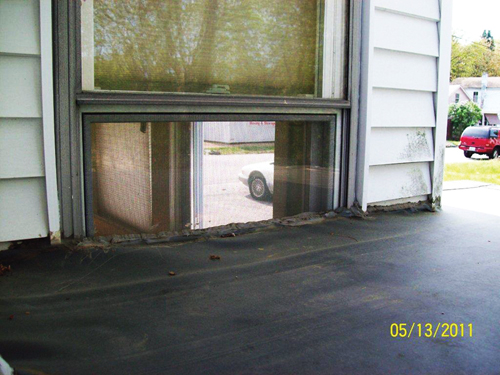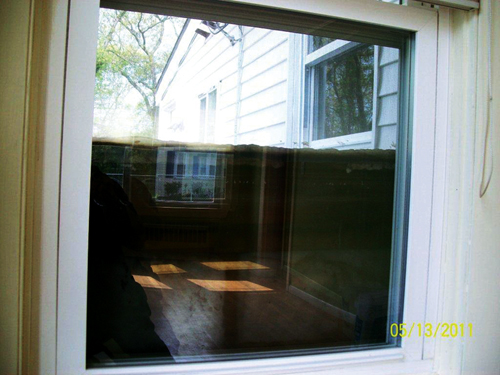 Yes, that is a roof caulked up to a window. The second photo is the view from inside the house.
David Grudzinski
Advantage Home Inspections
Cranston, R.I.