The Council of Representatives elected five new ASHI directors and one alternate. The introductions are excerpts from the matrices submitted by candidates for the three-year terms.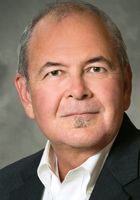 James Allen
Sweet Home Inspections, Inc.
Overland Park, Kan.
I love what ASHI stands for and represents itself as. I feel that I can help make it a better association, specifically through strengthening the chapters and our members' businesses.
James Allen's matrix.
Lisa Alajajian Giroux
HomeQuest Consultants, Inc.
Milford, Mass.
I have been involved with ASHI since the day I wanted to become a home inspector, joining as a candidate in 1999. I know the value of membership and know how ASHI made me a better inspector.
Lisa Alagajian Giroux's matrix.
Scott Patterson
Trace Inspections
Spring Hill, Tenn.
I have served and held many positions in ASHI over the past 10+ years that have taught me the importance of qualified leaders in ASHI and the importance of our profession in our national economy. Our two most important issues are retaining members and welcoming and educating new inspectors.
Scott Patterson's matrix.
Robert Peterson
Peterson Home Inspection Services, Inc.
Carmel, Ind.

I have been involved with ASHI on chapter and national levels for many years. I believe in governance from the membership up and will study the issues, such as membership retention and growth, to make sound decisions for the future of ASHI.
Robert Peterson's matrix.

Robert Walstead
Nationwide Property Services
Colorado Springs, Colo.
We need to reach out and market ourselves to new and established inspectors. After two years as alternate speaker, two years as speaker and service on multiple committees and task forces, I believe I know how ASHI works. I have the ability to separate the idea from the personality and have had the ability to maintain direction and resist making the discussion personal. We need to reach out.
Robert Walstead's matrix.
Michael Burroughs, QED Service, Monroe, La., will serve as the alternate director.
Michael Burrough's matrix.