Five new Directors and one Alternate will take their seats
at April Board meeting
The Council of Representatives elected five new ASHI directors and one alternate. The introductions are excerpts from the matrices submitted by candidates for the three-year terms.Links to the candidates full matrices are below.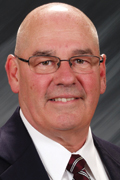 Tim Buell
Tim Buell, LLC, dba Pillar to Post
Hillard, Ohio
Two significant issues facing ASHI are providing value to the membership while keeping and developing strong chapters.
Bringing value to membership in the Ohio chapter was accomplished in two ways: getting members more business and providing quality education.
Tim Buell's matrix
.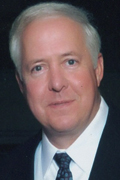 Eric Barker
Moraine Woods Consulting
Lake Barrington, Ill.
ASHI needs to build a stronger bond with its chapters. Incentives need to be realized by the chapter leaders to encourage them to coexist with national. Reevaluation of viability needs to be given to those chapters that are unresponsive.
ASHI also needs to educate members about the values of membership. Part of the situation is HQ staff, as excellent as they are, do not always fully understand the needs or thinking of the membership. This is most evident on the Forum, where the staff does not participate.
Eric Barker's matrix
.






Shannon E. Cory
Rainbow Home Inspections, Inc.
Fayetteville, Ga.
To increase membership, we need to show a need to outside existing inspectors why they are needed in our society. This can be done at a local level, where local real estate associations put on workshops with booth space. Members at large need to belong to chapters. The more we get input from our membership, the stronger we will be as a society.
Shannon Cory's matrix
.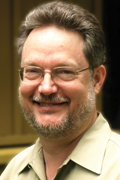 Bob Sisson
Inspections by Bob
Boyds, Md.
Membership overall has been only holding steady. With the decline of NAHI, we should have picked up most of their members, but did not. We need to become the leading voice for inspectors. We need to reach out to the inspection industry repeatedly and consistently with relevant messages and calls to join.
We also need to become and stay more relevant in states where licensing has pushed ASHI aside.
Bob Sisson's matrix
.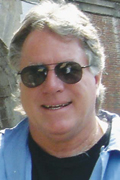 Bill Sutton
Bay Colony Home Inspection
Consultants, Inc., Milton, Ma.
Membership retention and growth are significant issues facing ASHI, especially during these difficult economic times and the continued growth of state licensing. But we must take caution and never lose sight of our standards of excellence.
We clearly are the best and the leaders in every aspect of this profession. We should regularly reinforce this message to maintain and attract qualified professionals, and to provide the most competent and professional services to our clients and the public.
Bill Sutton's matrix
.
C. Blaine Illingworth III –
Alternate
HouseInspect
Harleysville, Pa.
One issue facing ASHI is dwindling incomes of inspectors due to the extended recession. I've been working with the Dept. of Energy and Institute for Building Technology and Safety on the Quality Assurance program for its weatherization programs. This will offer qualified inspectors the opportunity to develop ancillary income.
Also an issue is waning perceptions of ASHI as a leader in licensed states.
C. Blaine Illingworth's matrix
.