And the new directors are…

Each year, the Council of Representatives elects one-third of the 15-director ASHI Board and an alternate director. Voting closed December 15, 2010, and the following six candidates received the most votes. They will be installed at InspectionWorld Atlanta, and will take their place on the Board at the April 2011 meeting.




John Biegalski
Alpha Check Inspections
Wayne, Pa.



The transition in governance and chapter development are the two must significant issues ASHI faces. I would like to take an active role in the chapter development program that must take place. We need to get our members who are not chapter members to want to join and partake in chapter activities. This will fuel growth in the chapters, especially helping those that are struggling.
I spent seven years serving on my chapter board. I know what works and what continues to trouble the chapters. I know what resources national has that could be utilized to help on the local level. I also understand the costs and budget constraints that are placed on both the chapters and national, as well as my own company. We need to continue to do more with less while increasing our value to the membership.
John Biegalski Director Nomination Matrix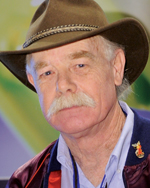 JD Grewell
JD Grewell & Associates, Inc.
Silver Spring, Md.



ASHI needs to increase its membership. We must create an avenue to bring individuals into the Society who currently look to other avenues. Based on my experience, I believe this can be accomplished by expanding logo use and by exploring new membership criteria, which will require keeping an open attitude combined with a willingness to work with others, to listen and to offer leadership and mentoring.
JD Grewel Director Nomination Matrix





Keven H. Kossler
Castle Home & Building Inspections
Huntersville, N.C.



As each state continues to license inspectors and state associations become stronger and more active, we need to find ways to make ASHI internationally pertinent to each and every inspector throughout the country and, ways for membership growth and retention, national and local marketing/advertising to the public (prospective home inspectors) to entice new prospects to join ASHI. The more the public understands our goals concerning education and training, the more confidence they will have in our members. Membership requirements need to be streamlined to include new programs that will help bring in new prospects to our ASHI organization without weakening our industry standards and code of ethics. I will support other new programs that encourage innovative ideas to increase membership through education and training.
Keven Kossler Director Nomination Matrix





Donald A. Nelson
Nelson & Son Building Inspections, LTD.
Northbrook, Ill.



The two most significant issues facing ASHI in the next 12 months are diminishing chapter membership and diminishing InspectionWorld participation. Economies aside, ASHI needs to provide better educational programs. This may involve chapters doing co-op seminars. To address diminishing InspectionWorld participation, ASHI should reduce the cost by changing the location to lower-tier facilities. I am a fresh thinker offering new ideas, an innovative team player and a facilitator who often will "plant the seed" of an idea and step aside to let others run with it. I already have had experience as a three-year board member and one year as the alternate director.
Donald Nelson Director Nomination Matrix





Howard A. Pegelow
H.A. Pegelow Investigations
Milwaukee, Wis.



Certification is probably the most important issue for ASHI membership since ASHI's conception. ASHI pursued a true third-party certification that is recognized for the highest professional standards. A problem is how ASHI is going to use this "true certification." The enacted Certification Committee is involved with both issuing certification and certificate programs. Working with the ASHI Board and membership, the committee will only produce a positive effect for our society.
Also, chapter organization is being studied by the ASHI Chapter Task Force. With the imposed federal tax regulations of the Form 990, the chapter will be required to conform directly to ASHI national. With assistance, the chapters' day-to-day operations will be in uniform conformity. Furthermore, there are many ASHI members who do not belong to chapters. The task force, along with the ASHI board and the chapters, will be working on a reasonable solution.
Howard Pegelow Director Nomination Matrix





Michael D. Conley – Alternate
Straight Inspection Service
Anna Maria, Fla.



ASHI needs to increase non-dues revenue without added burden to the members and increase significant benefits to the membership. The society also needs to reach out to non-affiliated home inspectors. As a director, I will call on my extensive experience as a full-time home inspector and my previous service on the Board, as well as my experience as a court-certified mediator helping people solve problems. I understand the issues ASHI and our chapters face in this economy.

Michael Conley Director Nomination Matrix