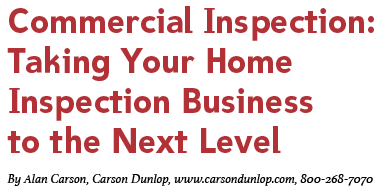 As the home inspection industry continues to develop, with more individuals entering this great profession, many inspectors are investigating different avenues for revenue and company growth. To make your services more diverse, expanding into commercial inspections may be the answer.
What is a Commercial Inspection?
A commercial inspection can cover a number of building types that are larger in scale than your typical singular multi-family home. These may include office towers, retail stores, large multi-unit condos and apartment buildings, as well as industrial and institutional structures. An inspection of these buildings will cover all of the items that are generally covered in a home inspection.
At a very high level, here are some of the benefits of commercial inspections:
Commercial inspections build on your pre-existing home inspection skill set; you already have a lot of the knowledge and tools to get started in this field.
Commercial inspections can generate up to 80% more revenue than home inspections in an equivalent amount of time.
A company providing home and commercial inspections may garner more respect than a company providing only home inspections; your business may look more impressive to prospective clients who are interested in both types of properties.
The emotion that is so commonly associated with home inspections involving homebuyers and sellers generally does not come into play with commercial inspections. With commercial properties, it's all business. This significantly reduces your liability.
Scheduled inspections typically occur during business hours because that's when commercial buildings are operating.
Many commercial building owners have portfolios of properties, which makes it easy to potentially garner more business if you perform a job well.
A Team Approach
One of the biggest concerns for home inspectors entering into commercial inspections is the sheer size and scope of what's involved. They often get overwhelmed by the thought of inspecting an entire commercial building by themselves.
Fortunately, that's not typically how a commercial inspection is done. The approach should be that of a team. You may work with other inspectors in your company or partner with other inspectors in your area to perform the job. You also will subcontract people in other trades who may be more familiar with certain aspects of the building such as the electrical, mechanical and plumbing systems.
Your job may be to look at the exterior, structure, insulation and roof system. If those items are too large in scope for your experience, you may subcontract the inspections of those areas to other, more specialized consultants as well.
Of course, you will add a significant markup to the services of these consultants when you bill your customer—the owner of the building.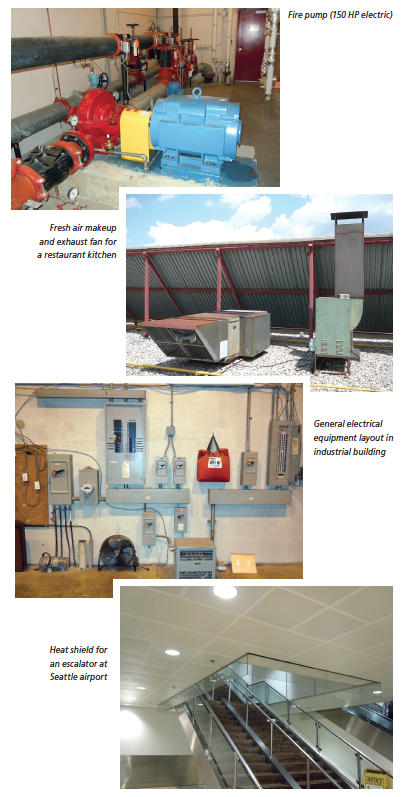 The Right Training
Although commercial inspection is based on many of the same technical principles as home inspection, having knowledge of the differences can be extremely valuable.
That's why it's important to ensure that you have the right training. You will need to complete a comprehensive training course that can prepare you to succeed in the world of commercial inspections.
The good news is that taking an effective commercial inspection course should not take as long as taking a home inspection course. That's because you already have a good understanding of many of the principles. The concepts for everything you learned in home inspection are simply magnified to a larger scale in commercial inspections.



The ASHI School Commercial Training Course
We are pleased to announce that The ASHI School has partnered with Carson Dunlop to provide a comprehensive, three-day commercial training course.
Course participants will learn how to get into the commercial inspection business. The content covers everything from business practices to technical inspection, and the instructors will place a special emphasis on applying the "team approach" to commercial inspections. Participants will learn where and when consultants are required, as well as how to find and work with appropriate, qualified consultants.
Additionally, participants will receive a commercial inspection textbook and a wealth of practical information, including sample inspection reports, consultants' reports and information about quoting inspections, report writing, addressing cost issues and many other relevant business issues.
To register or learn more information, visit www.theashischool.com/ClassListings/Details/10. Register now. A world of opportunity is waiting!
Upcoming Commercial
Inspection Course
May 12-14, 2017 – Baltimore, MD
(www.theashischool.com/ClassListings/SessionDetails/2444)