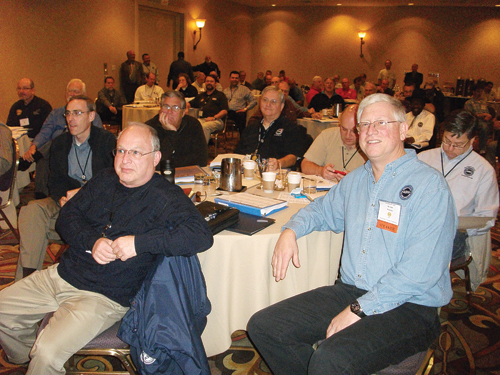 The invitations have gone out. Each chapter has been invited to send three representatives to the 2012 Chapter Leadership Training Conference to prepare them to fill leadership roles in the chapter. Chapters will realize the greatest value from the conference if they send first-time attendees.
Sheraton Chicago O'Hare Hotel, Rosemont, Ill.
Thursday, October 18, 2012: Begins 1:00 p.m., Cocktail Reception & Dinner included
Friday, October 19, 2012: Breakfast & Lunch included. Conference ends 4:30 p.m.
ASHI hosts this annual training because productive chapters are important to the society and chapters require dedicated and knowledgeable leaders to be effective.
On the agenda
Tools and information to help leaders grow their chapters.


Creative techniques to inexpensively promote and market chapter members. Marketing chapter members = Profitable members = Chapter growth


Chapter success stories, including how to improve chapter members' participation.
Chapters that send at least one member to the conference will receive a $300 to help defray the cost of attending. The development and training of new leaders is vital to the continued success of every chapter and ASHI.
InspectionWorld registration raffle ($900 dollar value)
Each Leadership Training Conference attendee will receive one chance to win the following:
one (1) Full Conference Registration for InspectionWorld Las Vegas, including

three (3) nights at Bally's Las Vegas, Sunday, January 13 through Tuesday, January 16.
To win, the attendee must be registered as LTC representative of an ASHI Chapter and have paid ASHI membership dues for 2012-2013. The winner must be present. The drawing will be done and the winner announced at the LTC on Friday, October 19 at 2:45 pm.