David Sherwood, Chapter Relations Committee chair, presented the following awards:
Great Lakes and Utah received $750 Chapter Enterprise Awards. This award was established by an ASHI member who wishes to remain anonymous, to be given to the two chapters that have the highest percentage of attendance at InspectionWorld.
Iowa earned the chapter award for the most growth in numbers, and Los Angeles/Ventura and Quebec for the most growth by percentage.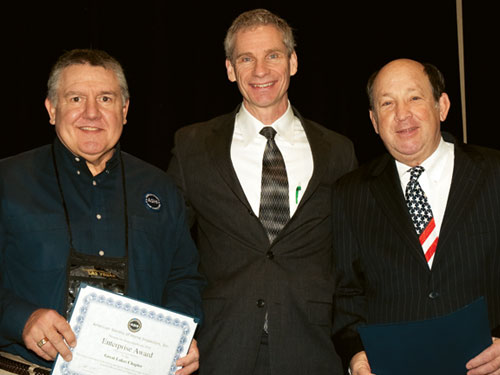 Photo, l to r: Bob Peterson, Great Lakes Chapter; David Sherwood, Chapter Relations Committee chair; Kurt Salomon, Utah Chapter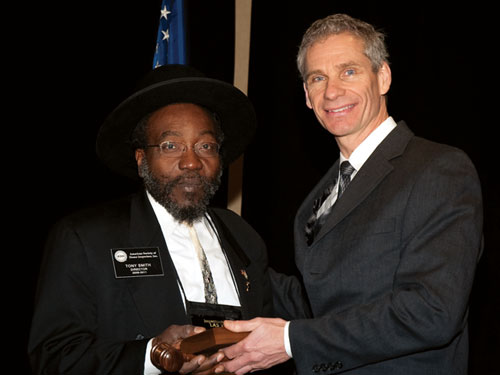 Photo, l to r: Tony Smith, Iowa Chapter; David Sherwood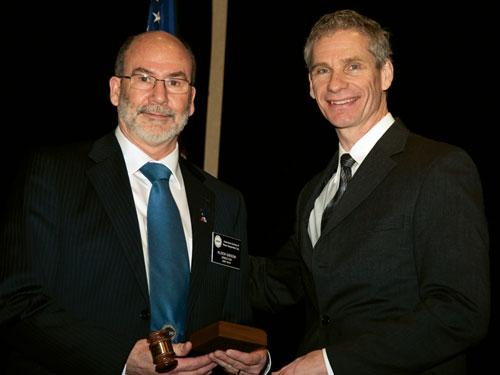 Photo, l to r:Alden Gibson, Quebec Chapter; David Sherwood