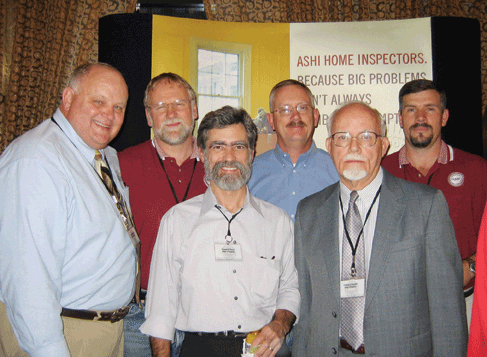 Had a great time at CLD, met some old friends and made some new ones. Got good info to help the chapter," said Evan Grugett, New York Metro ASHI treasurer.
First-timer Richard Belliveau of MAC-ASHI had this to say about what he liked best: "To catch a vision for our chapter. To get excited about how The ASHI Experience is doing. Great job!"
Another first-timer, Mark Londner of NOVA-ASHI liked this the most: "Enhancement of leadership skills and greater knowledge of ASHI Experience direction and accomplishments to take back to the chapter."
Leon Costanten of ASHI Mt. Baker called it "An excellent CLD – the best to date." Tore Knos of ASHI Georgia said, "It gets better every year."
What one thing can David Sherwood, Southern New England, take back with him? "How to match people up with tasks that will get results."
What did Randy Sipe of Great Plains ASHI like most about CLD? "Listening to common problems we all have across the states." Carol Perkins of Alaska mentioned "Learning from other chapters" as what she liked most.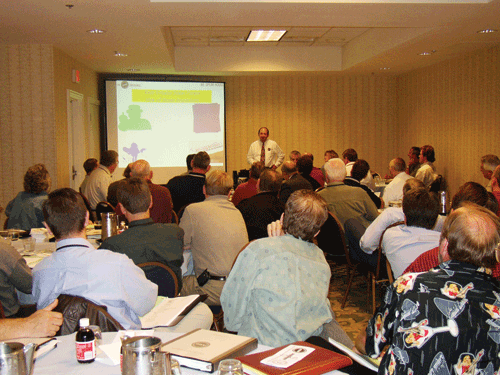 Based on the comments of attendees, Chapter Leadership Day 2004 was a resounding success. With 170 attending from 60 chapters and 35 states, the event broke attendance records. For the first time, the annual event was expanded to 1-1/2 days. This proved to be popular with attendees. The extra time made it possible for attendees to achieve the three primary goals for the event:
1. Strengthen leadership skills
– As its title suggests, this event was created to offer chapter volunteers an opportunity to strengthen their leadership skills. Jeff Cufaude's training session, "Effective Leadership: What Produces Results in Today's Environment," received rave reviews from attendees.
2. Share The ASHI Experience
– Leaders received an update on ongoing public relations activities, and shared ideas and methods for incorporating The ASHI Experience into chapter marketing activities.
3. Form new relationships/friendships
– Building professional and personal relationships is always a plus for this event.
Thank you to everyone who attended this year's Chapter Leadership Day. Participation is what makes the event beneficial.