I would call this camouflaged chimney.
Michael R. Conroy
Alpha Home Inspection
Duncannon, Pa.
Ouch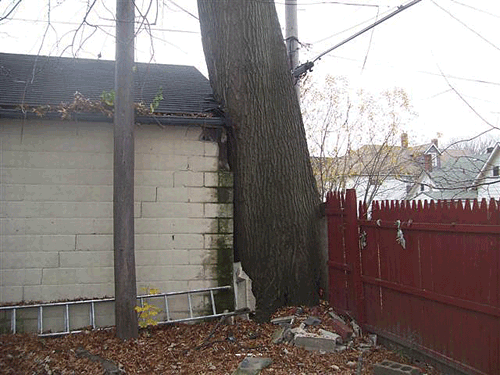 This tree is about 100 years old and is being supported by the garage. As you can see, the tree did some damage to the roof, block & trim. This tree will be costly to remove. The main utility pole is next in the tree's path.
Dave Macy
Home Safe Home Inspections
Broadview Heights, Ohio
Sunk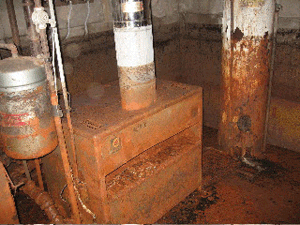 This is why you need an alternate-energy, back-up sump pump.
Lon Grossman
Technihouse Inspections, Inc.
Bloomfield Hills, Mich.
Stil goin'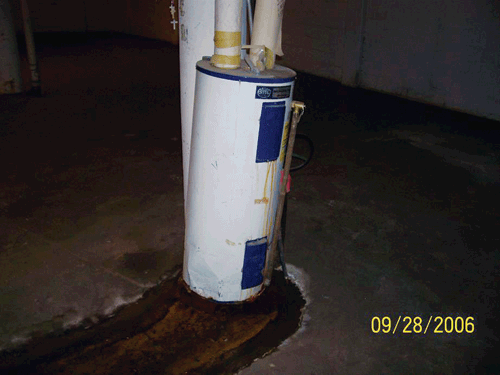 I had done a commercial job here in Denver for a lender and, during my inspection, I found the best hot water heater in town; it was still in operation when I inspected it.
Michael Bell
Bell's Home Inspection Services
Denver, Colo.
Missing
The top of the cabinet is missing from this new HVAC system in a recently renovated Cape Cod-style Atlanta home. It explained why heat wasn't coming out of the ducts when I checked! It will be a nice house when they finish it.
Jim Radcliffe
Medallion Inspections
Atlanta (Suwanee), Ga.
Close it up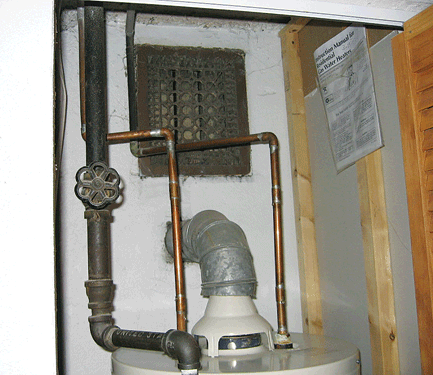 That register used to be a pathway for passive heat from the boiler to be transported to the living space above. Now, it's a way to transport the back-drafting water heater's fumes.
Malcolm Whipkey
1st Home Inspections, Inc.
Allison Park, Pa.
Tired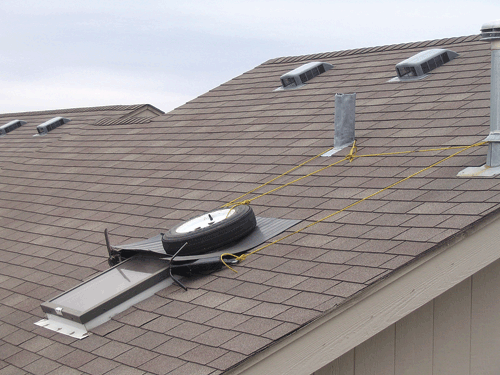 I was on the roof of the house next to this one during an inspection and had to take a picture of this. It is of
a skylight with a tire, bungee cord and tin over it to
prevent water from coming in.
Keith Nelson
Amerispec Home Inspection Services Inc.
Omaha, Neb.
Just look upstairs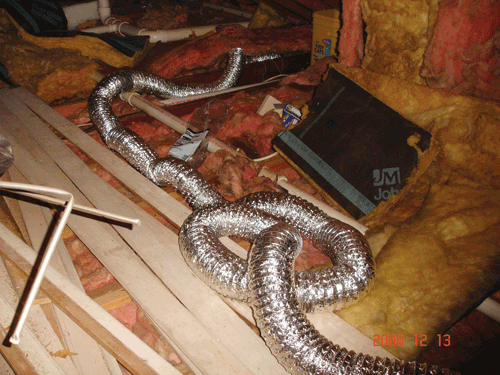 No wonder the bathroom exhaust fan does not work.
Bob Mulloy
Allsafe Home Inspection Service, Inc.
East Bridgewater, Ma.