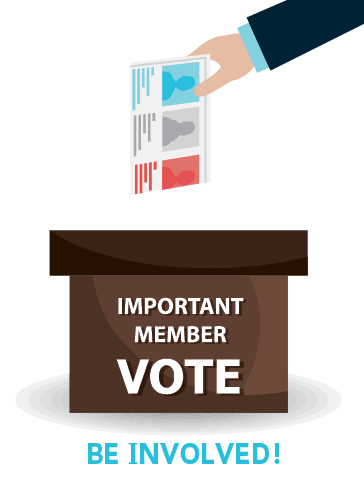 This spring, several bylaw issues will be presented to the ASHI membership for their approval. The rules regarding bylaw changes require a high level of member responses in order to be considered valid, so be on the lookout for the ballot. The time needed to respond is just a few minutes; please take that time to respond the first time you see the ballot.
The issues to be presented include the following:
1. Bylaw Section 5.5 to update the number of directors to four, reflecting the change in the reduction of the size of the Board. (Housekeeping)
2. Bylaw Section 5.6.3 to update the means by which ASHI and the Council may perform business communication from fax to include electronic means. (Housekeeping)
3. Bylaw Section 8.2 to better reflect the current process by which Committee Chairs are selected by the President-Elect.
4. Bylaw Section 8.2.7 to change the structure of the Certification Committee to include terms of three years to provide more continuity in the completion of projects.
5. Bylaw Article 11 to clarify the process by which Bylaw Amendments may be proposed (Housekeeping). This includes the addition of General Provision 10.8, allowing housekeeping changes to be made at the Board level.
Look for your ballet via email in mid-April!