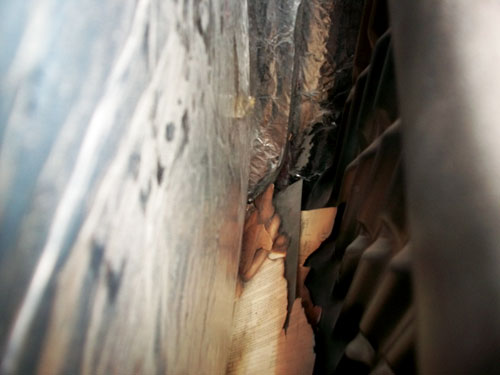 The homeowners said they never had an instruction manual for the furnace. We found it inside the heat exchanger. Helped to warm the home.
Willis Buehrle
My Home Inspector, LLC
Littleton, Colo.
Tackled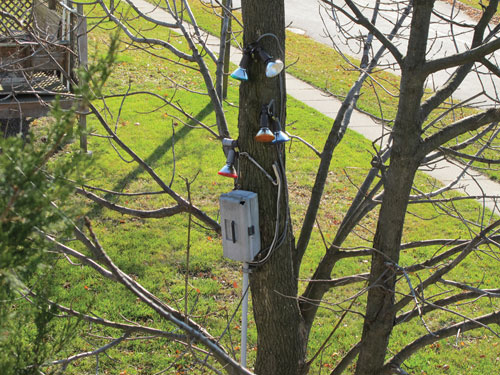 I don't believe this tackle box meets the electrical code in any state or province.
Alden Gibson
Inspections by Gibson
Breslau, Ontario
Unless you want a shower of sparks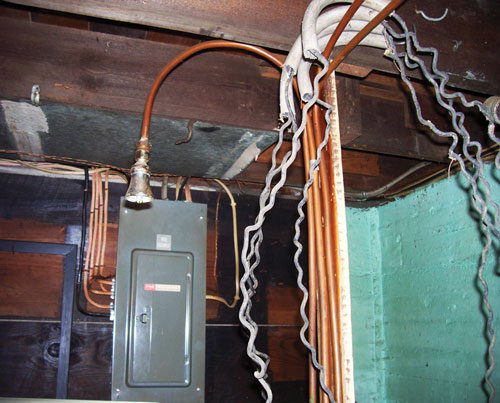 Taking showers in front of panel box is not recommended.
Thomas Sanson
National Property Inspections
Rochester, N.Y.
Thinking not involved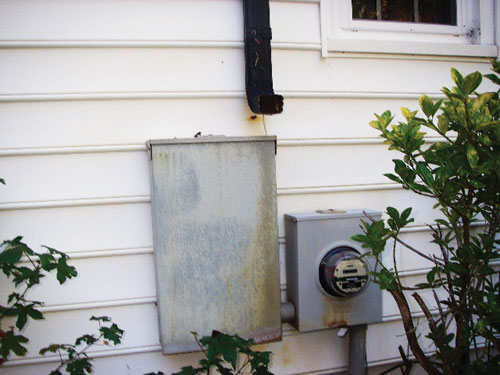 What was the builder thinking? After 15 years, guess what the inside of this panel looked like?
Scott Stegall
Carolina HomePro Inspections
Rock Hill, S.C.
Totally tubular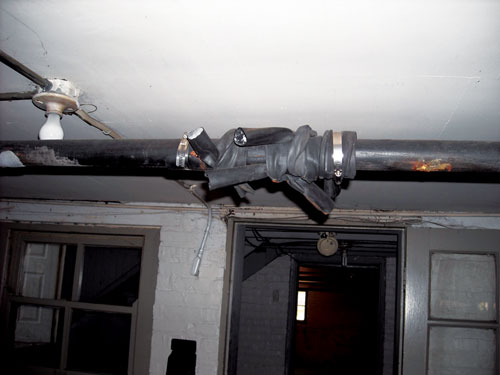 This is a great use for an old bicycle inner tube ... at least they're recycling: This is a steam pipe in a 4-unit apartment building.
Stuart Keeshin
Keeshin Inspection Services
Chicago, Ill.
Hammered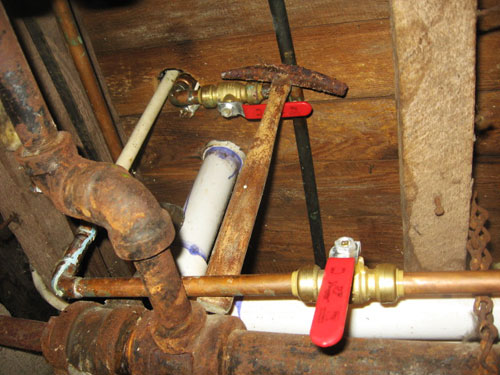 This shows a hammer wedged between the copper supply line and boiler feed line at the basement sub-floor to help reduce water hammer. Who knew a hammer could eliminate water hammer? All these years, I thought they were only good for nailing.
Eric Mills
E&E Inspect
Oreland, Pa.
Interesting repair work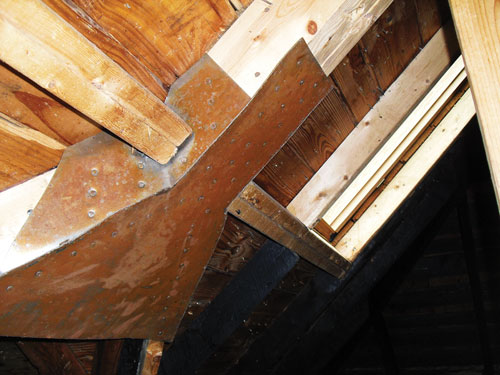 That sheet metal should hold up the rafters at least until we get it sold! This house had an attic fire and was supposedly repaired. The whole roof will have to be rebuilt again.
Alvin C. Miller
Hawkeye Home Inspections, LLC
Wellman, Iowa
Nice doggie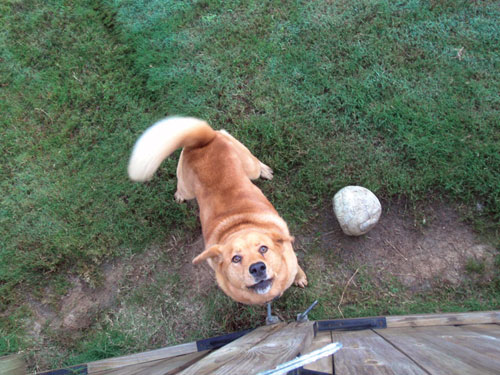 The seller kindly left the dog in the back yard during the inspection, with me all alone. I was supposed to talk sweetly to it. It did not work, and I did not enter.
Brandon Dyles
Picture Perfect Inspections
Bartlett, Tenn.