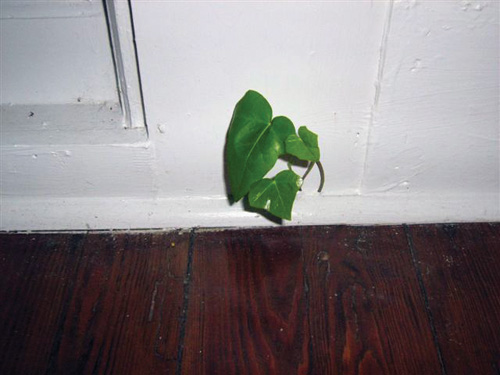 This is what happens when you let vines grow on the house.
C. John Limongello
Land America Property Inspection Services
Marietta, Ga.
Dauber country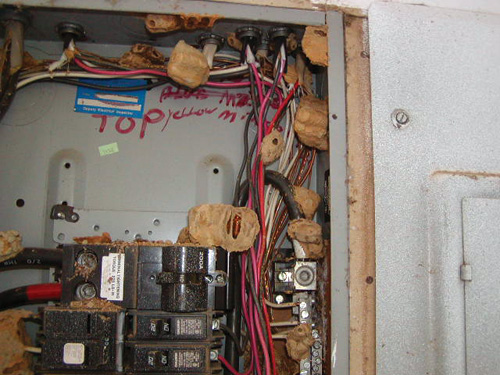 You know you are in the country when the main panel wiring connections are covered with dirt dauber nests.
Brandon Dyles
Picture Perfect Inspections
Bartlet, Tenn.
Direct and dumb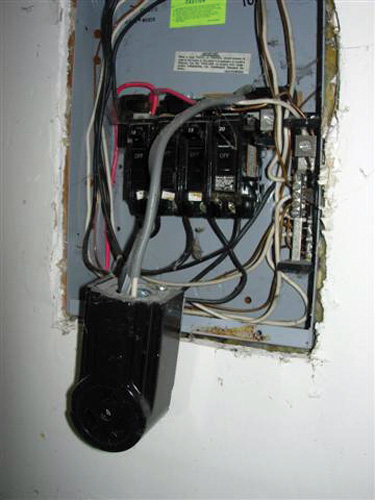 I found this at a recent inspection. It is a direct tap of a clothes dryer receptacle into a panel.
Hank Spinnler
Harmony Home Inspection Services
Hoschton, Ga.
Nope-ner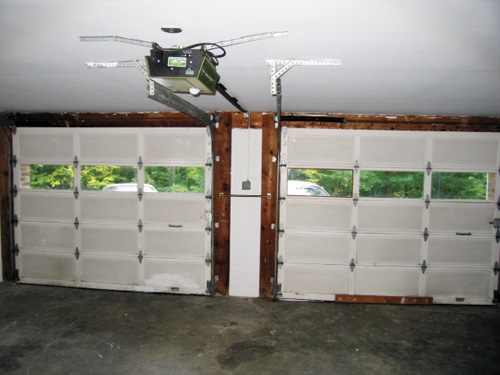 I call this a garage door nope-ner.
Kent B. Sauber
KBS Home Inspection & Consulting
Guysville, Ohio
Coming up short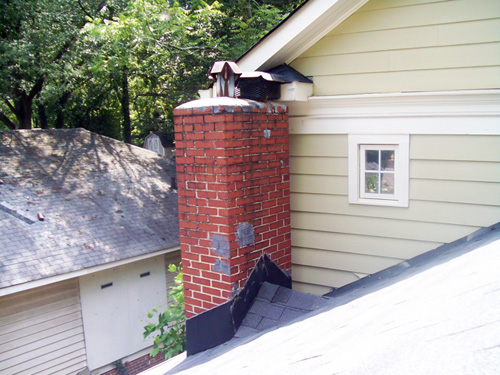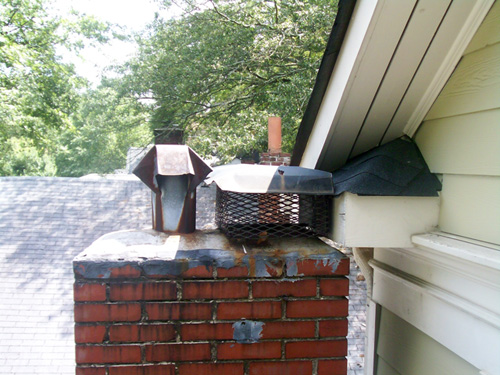 When this addition was built, the homeowner decided not to spend the extra money to extend the chimney. At least they splurged on a heat shield on the side of the spark arrestor closest to the new master suite.
Matt Koch
House Smart
Chamblee, Ga.
The amazing bat filter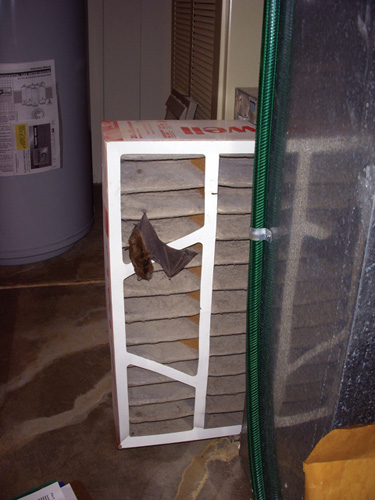 Here is a picture of a bat that I found hanging from the furnace filter during an inspection. Thank goodness it was dead. My remarks to the client were that the sellers tried using a bat to keep the filter clean, but the job was too hard.
Ryan A. Heyl
A.B.A Inspections & Consulting
Barnhart, Mo.
Something to think about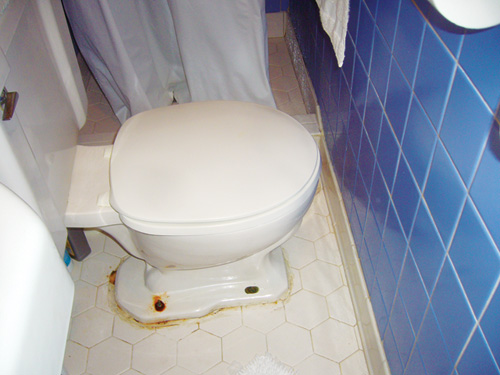 You'll need to sit sideways to use the toilet and long legs to get to the shower, but there's a great view of the den from the toilet while you think to yourself – planning is everything!
Steve Shawn Campbell
Memphis Inspections Service, LLC
Memphis, Tenn.
Check the schedule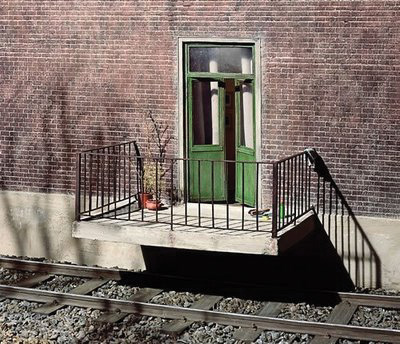 Sir, your deck is well-constructed. It's secured to the building, and the guardrails are strong and well anchored to the building. You may want to call the local railroad company, however, and ask them if they still have any trains running through your neighborhood.
Rich Madore
Pillar to Post Home Inspection
Newington, Conn.