From east to west, home inspectors examine all types of homes. From the painted ladies of San Francisco to prairie homes to New York brownstones, every home offers challenges to the home inspector's ability to spot the calls that make residents secure. Clients feel secure knowing their home is safe and sound.
Home inspectors have the experience and expertise to know where to look and what to mark as concerns. But, to build their brand, the human connection is the factor that brings people back. Sons and daughters will call you because you did a great job on their parents' retirement home. Real estate agents will send you work because of your professionalism and personal rapport with their clients.
Good will is a business value. If you ever decide to sell your business and get a business valuation, you'll discover that good will has a monetary value.
When home inspectors share information with clients, you show them that you care about not only their home, but also their safety, their family's safety, and the soundness and longevity of their home.
The Home Care Personal Touch
Educating your clients about the ways they can take care of their home goes a long way toward building trust and good will. You know that regular home care is the best preventive measure a homeowner can take to preserve their home and its value.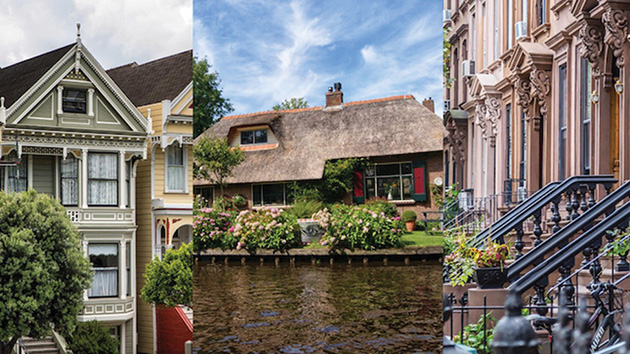 Build Good Will with a Fall Checklist for Clients
Winter is just around the corner. Clients can help preserve their home by doing a fall home check. Remind your clients of the importance of completing the checklist below, and then engage with them about what they can do right now to prevent future damage and protect their home.
Disconnect garden hoses because water that backs up during the winter can freeze inside the house, cracking pipes. Drain hoses and store them in a protected shed or garage.
Turn off valves to exterior faucets to prevent water leakage.
Seal cracks around windows and doors, between trim and siding, and where pipes and water enter the house.
Trim tree branches that have grown close to the house during the summer. Prevent roof debris and damage to roofing and flashing.
Clean roof gutters. Prevent water from seeping into walls during upcoming winter storms.
Direct drainage away from home. Make sure drainage channels are free from debris and blocks. Keep the foundation sound.
Check the furnace to make sure the system is sound. Schedule a check with an HVAC professional for a pre-winter check.
Replace the batteries in smoke detectors and carbon monoxide detector.
Check the fireplace and chimney. Make sure the damper opens and closes correctly.Check the chimney flue for debris and bird nests. Check the firebox for loose bricks and cracked mortar. Get a chimney sweep to clear creosote buildup.
Good Will Lasts for Years
By sharing homeowner tips with clients during the autumn season, you can empower them to take good care of their living space. Your client will appreciate that you care about them, not just the house, and this is how you continue to build good will. It may be the difference that gets you referrals and repeat business.
Regular preventive maintenance checkups are the best way to keep problems from developing between inspections. Your clients can use Inspect.com's yearlong checklist for preventive maintenance. It's called Love Your Home. Encourage your clients to download and use the checklist to keep their home secure. You never know, you might even learn or relearn a tip that you can use yourself.