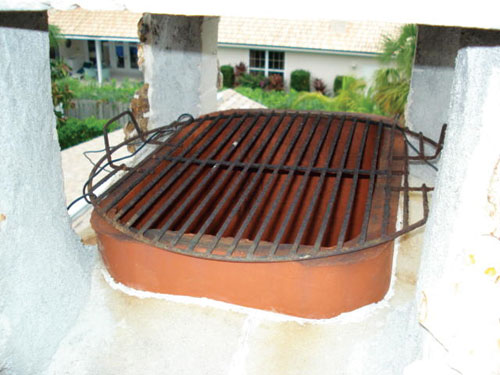 This is from a recent inspection. Spark arrestor or BBQ?
Greg Bertaux, P.E.
IMHomeInspector.com
Vero Beach, Fla.
Batty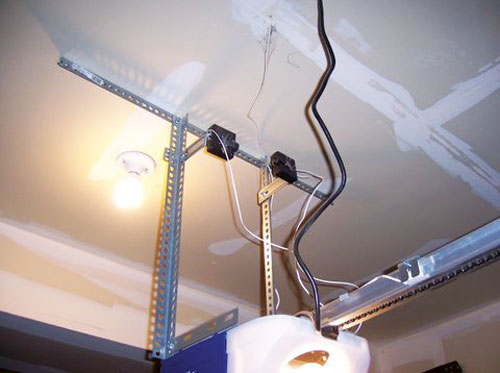 This is a creative way to install the garage door safety sensor ... NOT! Maybe it would work for bats or birds in your garage.
Bob Pyne
AmeriSpec Inspection Services
Colorado Springs, Colo.
Leak management system #1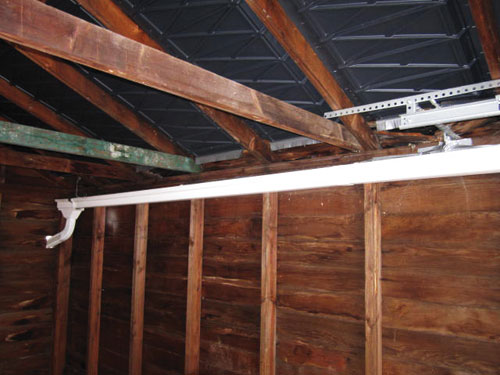 I call this a garage roof leak management system.
Pat Norton
Norton Inspection Co.
Bloomfield Hills, Mich.
Leak management system #2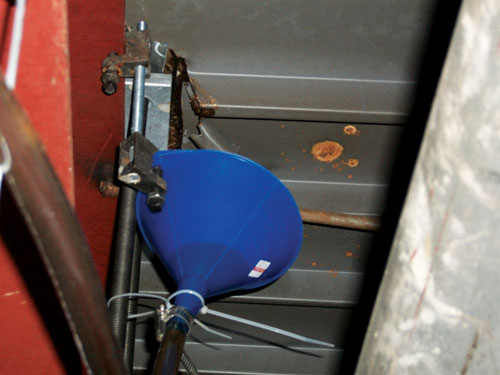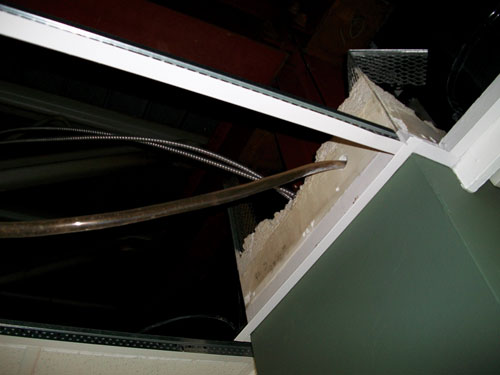 So, when there is a funnel collecting water from a roof leak and the hose from the funnel goes through the side wall, is it a roof leak or a siding leak?
Dan Howard
Home Inspections By Dan Howard
Freeport, Pa.
A little short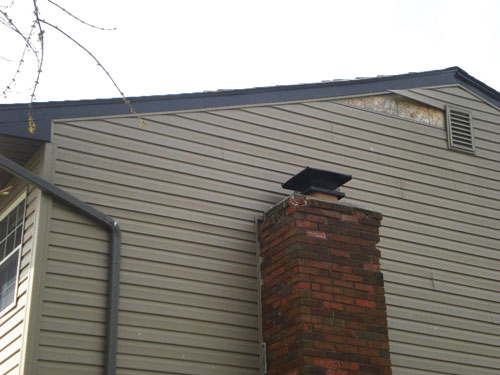 Budget cuts! Say no more.
Jerry Linkhorn
Linkhorn Home Inspections
Thornville, Ohio
Chimney driller needed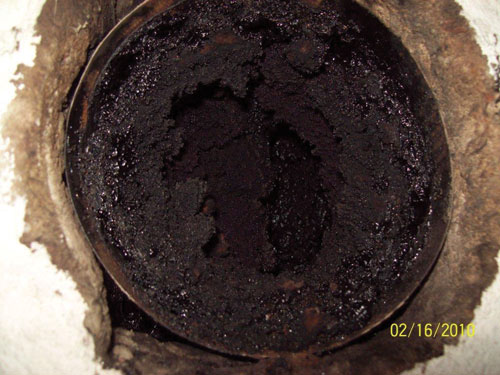 I have seen some chimneys that need to be cleaned, but this one will need a tunnel boring machine. This is the flue for the wood stove in a house I inspected. The owners reported that the wood stove was smoking a lot. I wonder why?? How this did not catch fire is beyond me.
David Grudzinski
Advantage Home Inspections
Cranston, R.I.
It gets a good night's sleep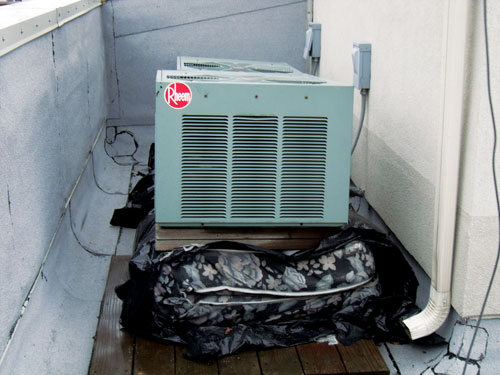 5,800 inspections and this is one of the strangest things I've ever seen. I guess this does take the vibration noise out of the bedroom below.
Steve Hier
Miller-Hier Home Inspection
Chicago, Ill.
Fuzzy logic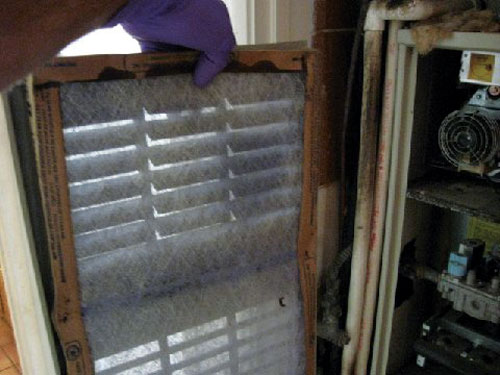 'I guess the filter goes where the air goes through these louvers in the front of the furnace.'
Chris Shupp
Holmes & Watson Real Estate Inspection, LLC
Santa Clara, Calif.