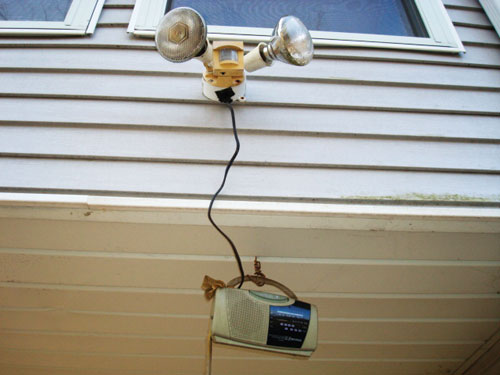 This radio was hard-wired with its power cord to the motion light. When the light came on, so did the radio — at full volume. This is one way to keep the deer out of your yard and your neighbors up all night.
Jay Creasy
Benchmark Testing & Inspections
Columbia, Mo.
Snaky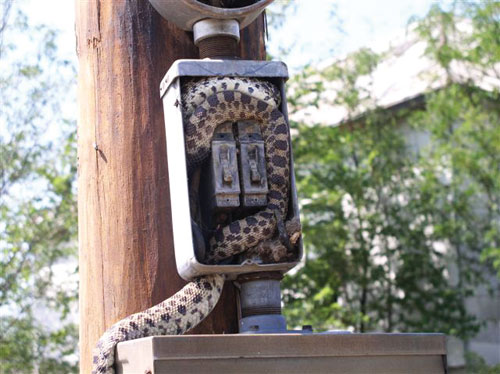 This comes to us from Tucson Electric Power. Look for any opening in breaker boxes, as they are likely to house something we do not want to come in contact with. The picture shows what one lineman came across while checking a meter. The critter had climbed up through the knockout hole and was after a mouse. Needless to say, neither he nor the mouse made it.
Mark S. Londner
LBI Home Inspection
Purcellville, Va.
Ol' sparky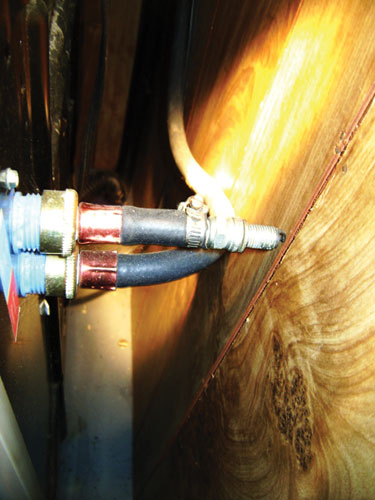 Where did I put that spark plug?
Terry Grube
Seacoast Inspections, LLC
Hampton, N.H.
Doesn't inspire confidence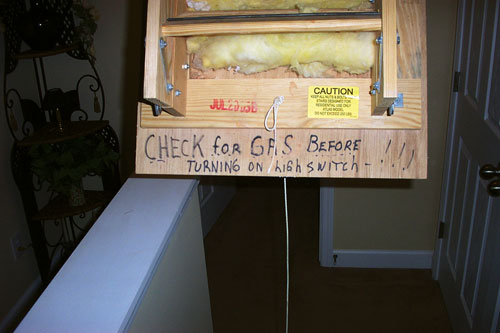 Just when you think you've seen it all. ...
John Guy
Guy's Home Inspection Services
High Point, N.C.
The old heave ho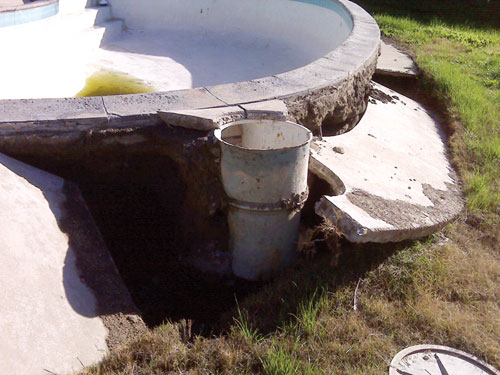 Here's what can happen when you have a pool and drain it and just let it sit for a week. The water table under the pool pressed upward on the bottom of the empty pool. Without the weight of the water in the pool, it floated up.
Cliff Sims
All City Inspections
El Cajon, Calif.
The guest room?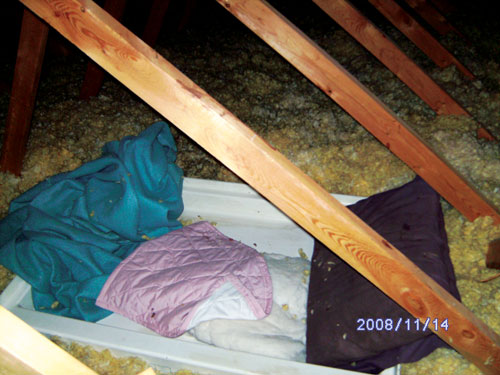 A new meaning of in "the dog house."
Ron Larson
Residential Inspection Services
Minneapolis, Minn.
It's off already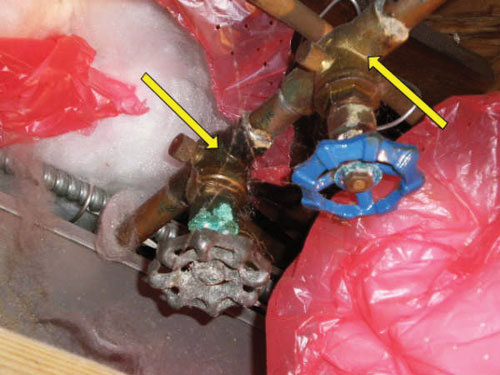 This is one way to make sure the water is off. Just keep adding shut-off valves to the same cold-water line.
Stephen P. Tyler
STAT Home Inspections
Garnerville, N.Y.
Kick the habit furnace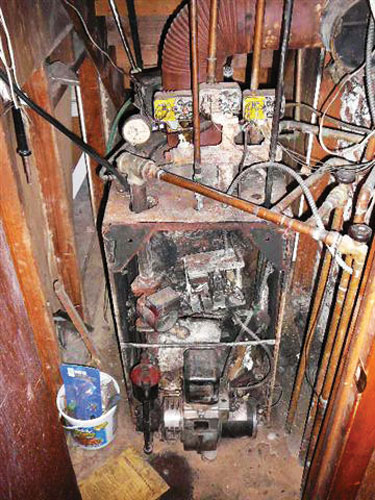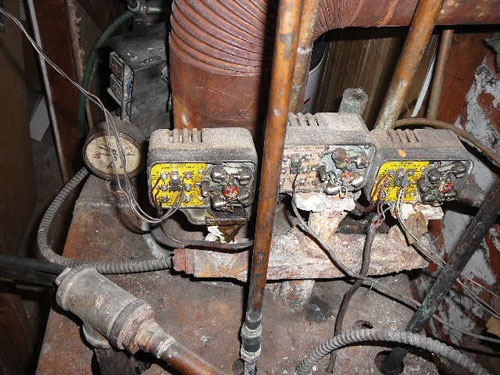 This had to be the worst inspection I've ever done. A lender referred me to a woman who was looking to get a loan to purchase the house she's renting from her father. When asked if this oil-fired radiant furnace was in operation, the client said, and I quote, "Lately, it only works when I come down and kick it." She proceeded to kick it into submission. There are holes in the venting system and at the burn chamber door. I just looked at her blankly — at a loss for words.
Matthew Merlino
Homeworks Inspection Services, LLC
Boise, Idaho