There are many reasons to attend a conference. In my experience as a longtime ASHI staff member, home inspectors' approaches to deciding whether or not to attend an event like InspectionWorld® are split down the middle between those who see and enjoy the value of attending a conference event and those who prefer to get their home inspection industry education in different ways, such as by attending a smaller conference, getting education online or directly contacting a speaker via email, phone or mail.

It's my opinion that those who find value in attending conferences are ultimately the ones who benefit the most from the education and networking they do on site. So, for anyone who is attending IW this year (or plans to attend any conference, for that matter), here are some things to keep in mind.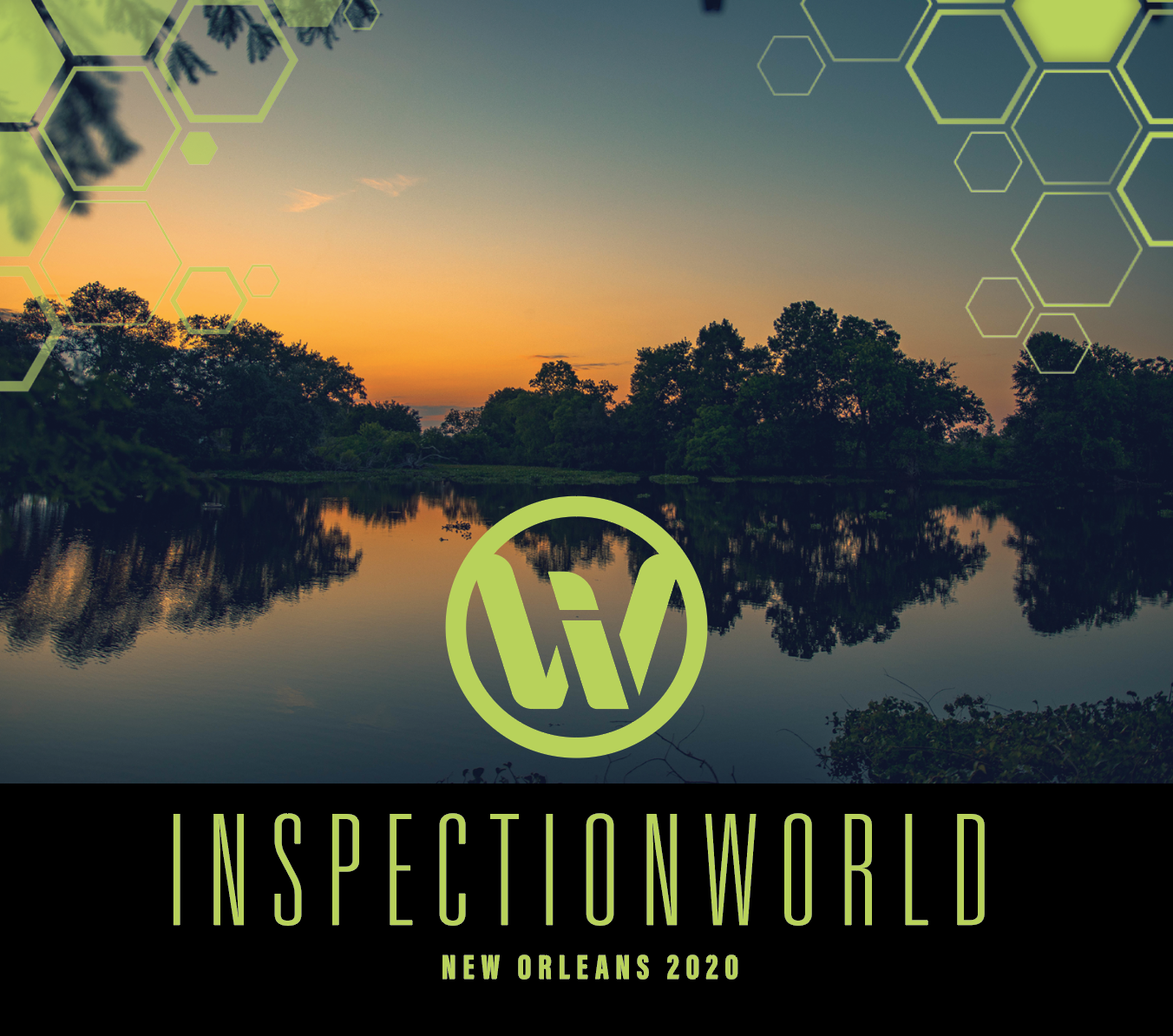 Bring plenty of business cards. I've been saying this this for a long time, but it remains true today. Avoid the awkward moment of reaching into your pocket, wallet or purse to discover you are out of business cards. You never know who or what vendor will want to get your card so they can follow up with you after IW.
True story: I've had plenty of inspectors call or email me after IW inquiring who this vendor was or who that person is, and we play 20 Questions until we discover who they met. By the time the inspector reaches out to the person they met, the special that was being offered at the show is usually over, leaving the inspector disappointed. The easy way to avoid this is to have plenty of business cards with you throughout the conference.
Take notes. I used to think it was important to take down exactly what the speaker was saying, but over the years I've realized that isn't the most important thing. When you listen to a speech, jot down notes that inspire potential actions or brainstorms that might work for you or your business. With notes like these to reflect on when you are back home, you'll have your own words to empower yourself, and they'll have much more meaning.
Listen. Be in the moment. We spend a lot of time in a state of distraction. At a conference, turn off your cell phone, your tablet and your computer whenever you can. Texts, email and voicemail all will be there for you when you plug back in. The only way to let your own thoughts in through the gateway the speaker creates for you is to focus on what you are hearing.
Say "Hello" and introduce yourself. When you take your seat before a program or event begins, greet the people around you, especially the ones you don't know already. Everyone can feel overwhelmed or outside their comfort level, but instead of waiting for someone to come to you, take the first step. You might be making a lifelong friend in that moment.
Find a seat and settle in about five minutes before any program begins. You don't want to be the person who is rushing around looking for a seat when a speaker is starting the program from the platform.
Use the #IW20 hashtag. Type in #IW20 (or IW20 on Twitter) to post the golden nuggets you hear and be connected with others who are following the hashtag.
Tell the organizers if you really like something. The IW staff wants to make the conference experience special for you and they want to know your thoughts about the experience. Share the specifics—for example, if you had a great experience at registration, explain why it was so great. If a speaker inspired you to change something in your business practice, state what it was that person said or did that was a game-changer for you. Every comment is greatly appreciated by the IW meeting planners.
Drink plenty of water. I know I sound like your mother, but the truth is that you probably will be eating later than usual and possibly having a few drinks. That, coupled with less sleep, is a recipe for dehydration.
Attend as many parts of the conference as you can. You are at IW to get immersed in the whole event, not only the outstanding education offerings. The networking you do will be a crucial component of your success after the conference—so take part in the activities, support the fundraisers and have fun at the evening social events. Having some fun while being a part of it all will make the conference all the more memorable and meaningful.
Visit the exhibits as often as you can. You have no idea what the vendors (familiar ones or new ones) may be offering unless you go to the exhibit hall to chat with them. In addition to their products and services, they are full of knowledge about your profession that you can easily tap into and use to your advantage. Some vendors may even become your lifelong friends. You know the phrase, "You don't know what you don't know," so make it a priority to find out what you don't know and add to your knowledge whenever and wherever you can.
Don't share negative stories. Try to avoid sharing "woe is me" stories about an inspection, your business or your personal life. Those stories tend to encourage others to share theirs, and pretty soon, people are so focused on thinking about their own hard luck story that they aren't really in the moment listening to the other person.
Instead, ask someone, "What are you most proud you did this year?" That's a great way to open a window of contact, and you'll also be able to share what you are most proud of. It could be your new logo, your grandson's wedding or going on a dream vacation. If you talk about something you are most proud of, you'll be smiling and engaged, and that's all that's needed to make a new friend.
Don't immediately analyze. If you didn't like something about a speaker or program, try to find some specific idea that you got from it and tell others what that was. You'll find more people will be encouraged and glad they spent that time listening and connecting with you.
Don't sit with the same people you always do. Sure, find time to go to dinner and connect with your friends, but remember that a new friend could be waiting to meet you in another aisle.
Don't "retail" with a vendor on the fly. It's tempting to ask your vendor about an order or another dealer about a delivery when you happen to see them between sessions. I encourage you to save those questions for emails that you both can track. Hallways between sessions are not the best places for current business transactions.
Wrap it up. Before you leave the conference, sit down with a pen and paper. Write out two things you plan to change when you get back to your business and why. If it is "fire the person you know is not cutting it," write it down and why you think you need to do it. If you have four customers to follow up with who might not be raving fans of yours but now you have ideas of how to make them more interested in you, write their names down and what you need to do to bring them around. These are your words, your concerns and your solutions.
Place the paper in an envelope and address it to your home, put a stamp on it and give it to the front desk at your hotel. When you receive it at home a few days later, it will be your personal reminder of what you felt so strongly about as a result of attending the conference, and it can help you move forward.
Remember, the only currency any of us has is time. Conferences are a great resource for you and your business, especially if you leave with new ideas that were fostered by some excellent presenters on how to change and grow.