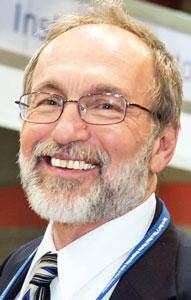 Report From Headquarters
A lot has been happening at HQ recently. One of the biggest events was the opening of registration for InspectionWorld® San Diego, 2016. Sunny California will look fantastic when January comes around. I hope you took advantage of early-bird registration so you were eligible for the October 1 drawing to win one of the five free registrations. But even if you didn't win or register yet, don't pass up this opportunity to sign up for what's going to be the best IW yet!
In this joint conference, ASHI will be celebrating 40 Years of Trust,® while the California Real Estate Inspectors Association will be celebrating its 40th year as well. As you can see on the belly-band around this issue of The ASHI Reporter, we have a lot of great educational courses and good, old-fashioned fun lined up! Be sure to check out the InspectionWorld® website to see all the details.
A new offering that's available to you is paying membership dues on a monthly basis. This new system has been warmly received, and we are pleasantly surprised at how many members have chosen this method of payment. Not being asked to pay your dues all in one lump sum is a big plus for many members.
You may not be aware of another new process we have because it's behind the scenes. We now handle membership dues using a "lock box" system that alleviates a lot of staff time. Basically, it's a more automated method to handle and keep track of dues. With this change, our staff members now have more time to serve you better.
Have you had a chance to view some of our new videos? We have Dave Kogan offering his help in improving your marketing skills. Dave is a wizard of promotion and if you follow his advice, you'll be spending more time doing inspections and far less sitting around waiting for the phone to ring. I know that's not a problem for most inspectors right now because the economy is doing so well, but when things slow down, like they always do, you'll be happy you followed Dave's suggestions.
Michele George put together a great step-by-step video on how to attain your continuing education credits, which you need to keep your membership up to date. One of the things that separates ASHI from other associations is that we take our continuing education seriously. If you follow Michele's instructions, you'll be able to get all the CE credits you need for the year and learn something useful, too.
Russell Daniels' video will show you how to change your profile information on the ASHI website. Keeping your profile information current is a great way to let potential clients know who you are and what your specialties are.
If you want to expand your business into a multi-inspector firm or if you know someone who wants to become a home inspector, watch Kendra Eiermann's video on The ASHI School's website, www.theashischool.com. She even tells you how to pick up some extra cash for referring new students to The ASHI School (TAS). They'll get a great education and you'll get a little spending money.
You've probably received some great postcards inviting you to attend IW San Diego. I've always been an idea guy, but one thing I've learned is how much work goes into turning someone's thoughts into a product that is visually appealing and concise. Arlene Zapata, our graphic designer, worked her magic on the postcards, turning an idea into reality. She also has been hard at work developing new booth displays for ASHI and TAS. You'll see them both at IW San Diego and at the Leadership Training Conference (LTC) this month.
Speaking of LTC, if your chapter hasn't sent someone to LTC yet, they're missing out on getting some of the best tips on how to help your chapter become or remain successful. Our keynote speaker this year will help you select, train and retain volunteers from what seems like an increasingly shrinking pool of candidates. We all know how hard it is to get people to volunteer to run chapters. We've all seen how some of the same people do the same jobs for years. This LTC will help you support and nourish new leaders so your chapter can be vibrant. I hope to see you all there!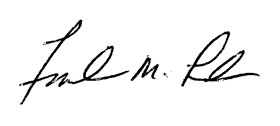 Frank Lesh, Executive Director
American Society of Home Inspectors
Direct: 847-954-3182
frankl@ashi.org • www.ashi.org