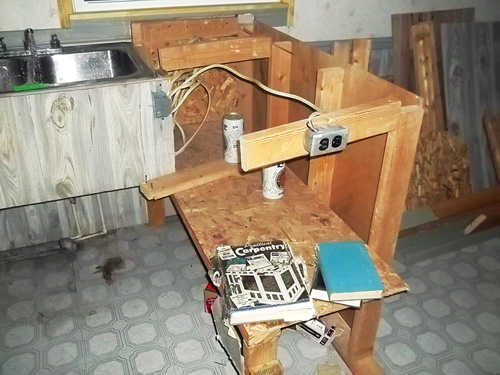 The name of the book is "Practical Carpentry" and the brand of beer is Lite. This is what you get when you use them together.
Ed VanOsdol
VanOsdol Inspection Services, Inc.
Winona Lake, Ind.
Don't forget which way you came in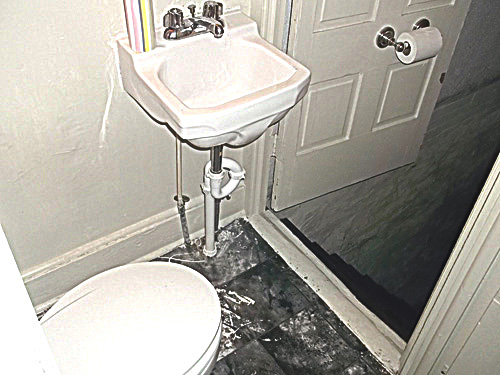 This is a 'half bathroom' installed on the landing of the basement staircase. It prevented easy, unimpeded access up and down the basement staircase. I think the toilet paper roll on the basement door adds a nice touch!
Matthew Steger
WIN Home Inspection - Elizabethtown
Elizabethtown, Pa.
Lake front property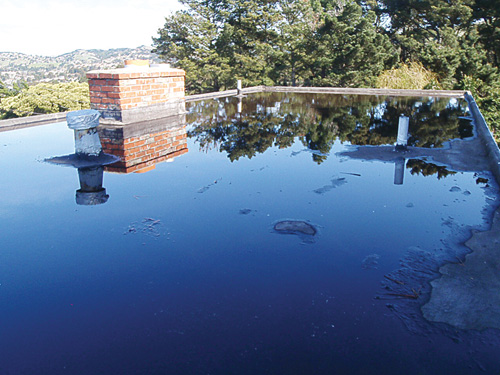 I call this "Lake Bubble & Patch."
Gary Tucker
Tucker Inspections
Emeryville, Calif.
And possibly several things outside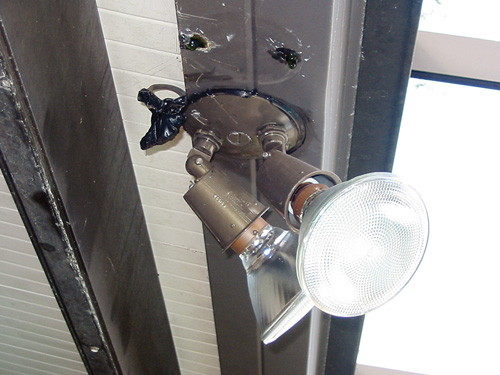 Gutter lights: Patent-pending. They are guaranteed to shock anything inside gutter.
Alan Trauger
Alan Trauger & Associates, Inc
Orlando, Fla.
Now that's a switch
Found this at a recent inspection. It's a faucet used as a light switch. Interesting.
Joe Laurieri
ABITAT Inspect Inc.
Montreal, PQ
Warm towel, burning towel. Whatever.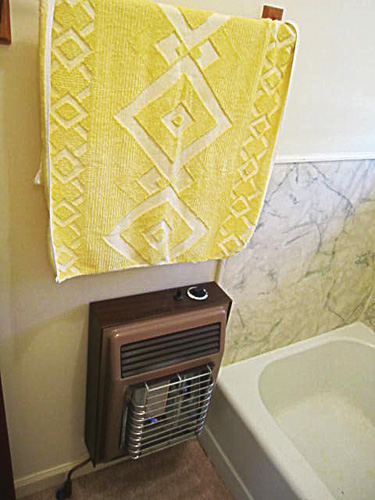 But Mr. Inspector, we only use asbestos towels.
Bill Loden
Insight Building Inspection
Madison, Ala.
Minutes from disaster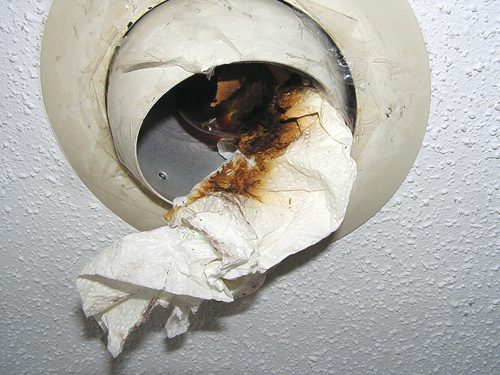 I found a paper towel stuffed in a can light in a ceiling with cellophane tape over it. The scorched paper was about an hour or less away from combustion. The owners may have been disgruntled after their house had been foreclosed on and they had been evicted.
Don Randazzo
Don Randazzo Inspection Services LLC
Ypsilanti, MI
Catch it!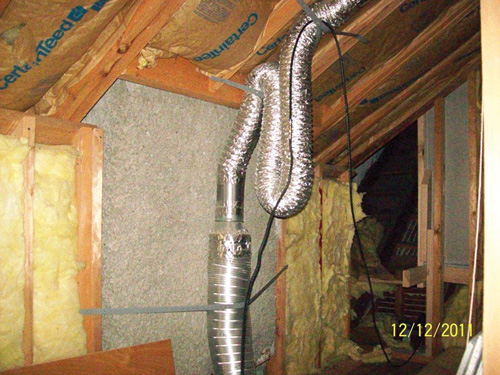 When the duct starts to slither away?
David Grudzinski
Advantage Home Inspections
Cranston, R.I.
Tray funny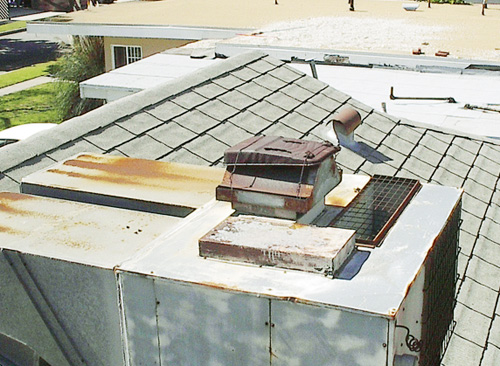 I am pretty sure a paint roller tray is not a manufacturer-approved repair for a vent cap.
Tim Hemm
Tim Hemm Inspections
Yucaipa, Calif.
String theory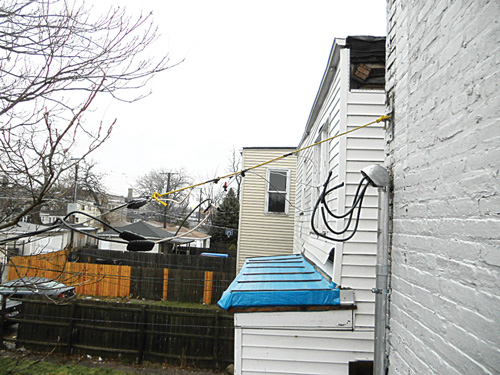 This brings new meaning to being held together by a string.
Les Glowacz
Buyers Protection Group Inspections
Chicago, Ill.
It's a perk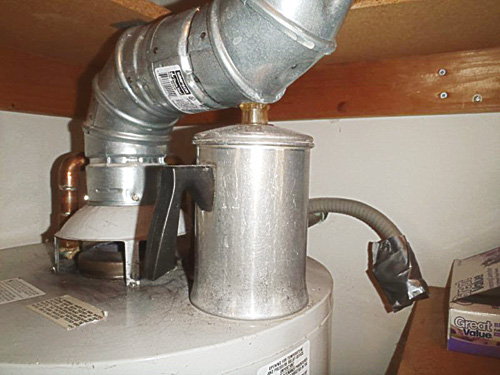 Double duty: Supports your water heater flue and keeps your coffee hot all at the same time.
Bob Galster
Pillar to Post Cape May NJ
Woodbine, N.J.
Chutes and ladders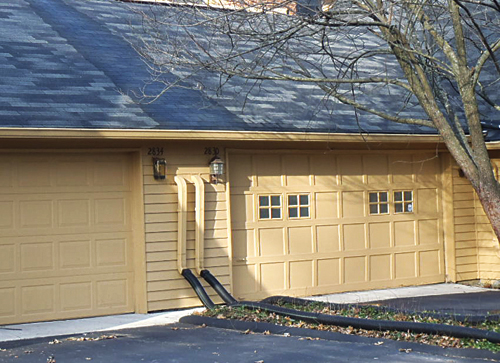 Bridge over troubled waters. The original plan left the downspouts draining onto the patios between the garage and the house. The squirrels must love this.
David Maudlin
Indy Pro Inspection Service, Inc.
Carmel, Ind.
The original mobile home?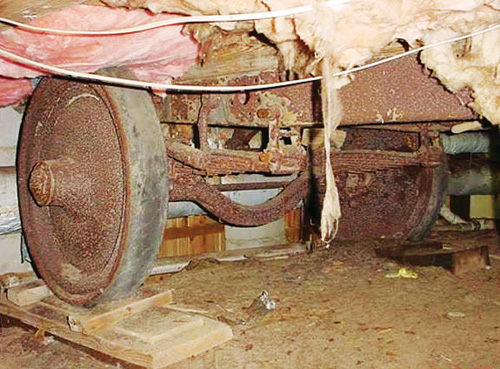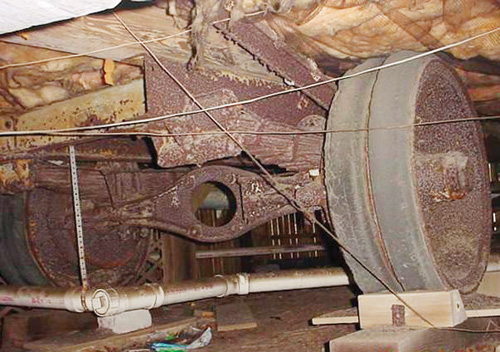 I ran across this unique "foundation" on Folly Beach. The builder must have been thinking, "I've got this old wagon that I can't move, so I think I'll just build a house around it."
Kevin Westendorff
Lowcountry Home Inspection
Charleston, S.C.