All wet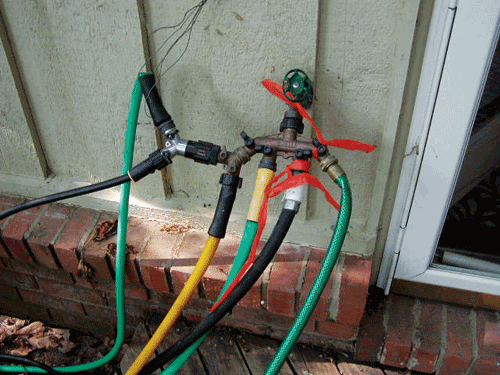 This was actually advertised as a sprinkler system on the MLS system. My clients were worried about the impact of the hoses and sprinkler heads. I can't tell you how many feet of hose and soakers there were. Too bad the water pressure was just average.

Brandon Dyles
Picture Perfect Inspections
Bartlett, Tenn.
Decked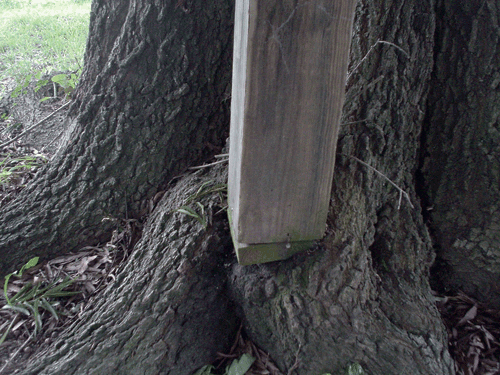 This deck corner post sat firmly on rot-resistant oak, which I believe extended well below the frost line,
but ...
Greg Peterson
Greg Peterson Inspections, Inc.
Rome, Ga.
Run the other way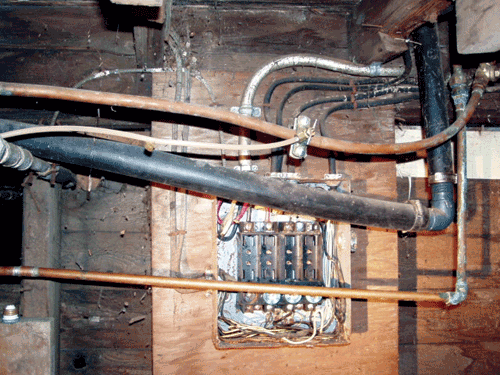 Who says water and electricity don't mix ?!?

Bob Brucie
R.J. Brucie Property Inspections
Corning, N.Y.
Hands off
This is one of the few times I just didn't feel it was
necessary to check the electrical disconnect for the AC condenser.

Jeff Nathan
Building Inspectors Consortium Inc.
Highland Park, Ill.
Classy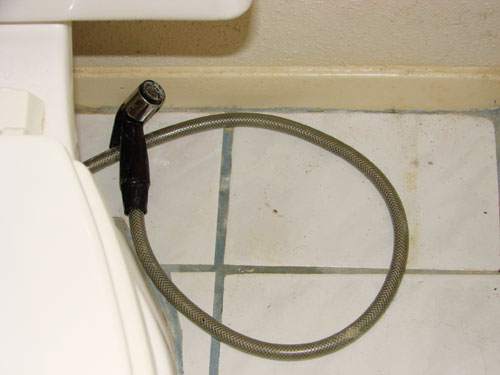 This homemade bidet attachment was found in a Houston home. Can't imagine anyone using it, though. Ugh!
Mike Cothran
MLC Real Estate Inspections
Humble, Texas
Duct tape strikes again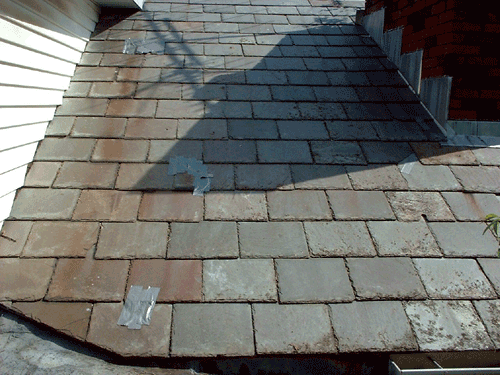 I guess you can use duct tape for everything, including repairing a slate roof.
Dwayne Hoffman
Hoffman Home Inspections
Lancaster, Ohio
Heavy metal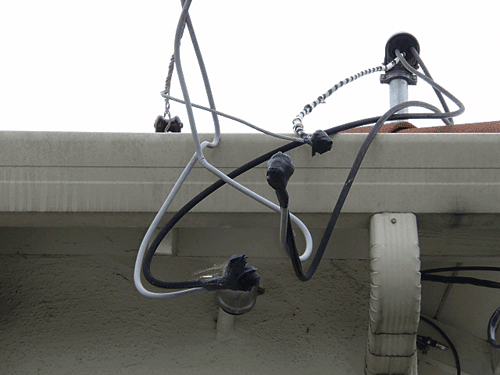 This house had a metal roof with metal gutters, and I learned a valuable lesson: Never inspect a roof until you walk the perimeter of the house or it can be shocking
experience.
Bruce Carmichael
Advantage Inspection Professionals
San Jose, Calif.
Happy trails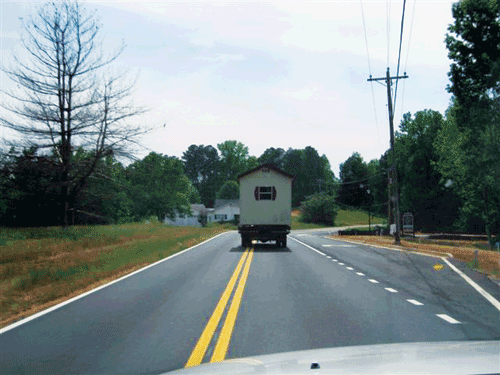 I was chasing this house today with my car, trying to inspect it. But the sellers were really trying to pull a fast one. Just Kidding! Smile! This was taken after a long day of inspecting!
Stephen Mark
Professional Home Inspectors of Georgia
Canton, Ga.