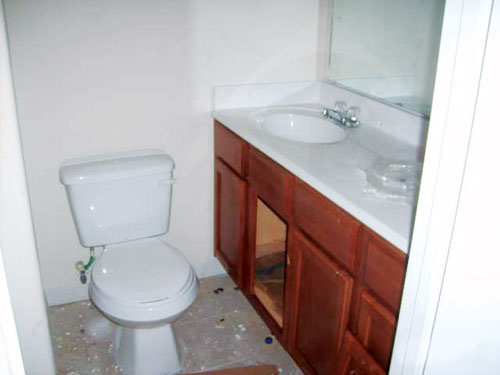 You can wash your hands before getting up!!
Rick Harrington
Patch Independent Home Inspections
Pickerington, Ohio
Dr. Phil and the bathtub do not mix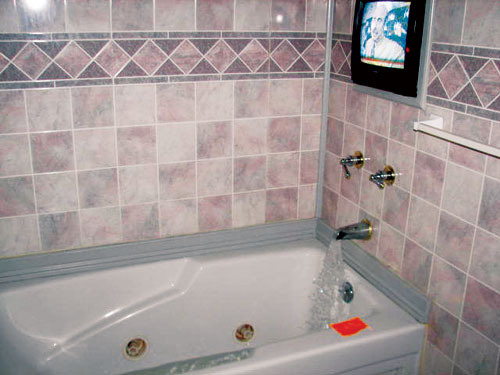 I came across an interesting deficiency during a recent home inspection: a TV installed just above a jetted tub. The TV did not have a remote, so I envisioned the homeowner standing in the water and surfing the channels. I advised the owner of the potential electrical shock hazard of this configuration, but he saw no problem with the TV in the tub and planned to continue enjoying Dr. Phil while bathing.
Joe McKinney
McKinney Home Inspection, Inc.
Lawrence, Kan.
Not this much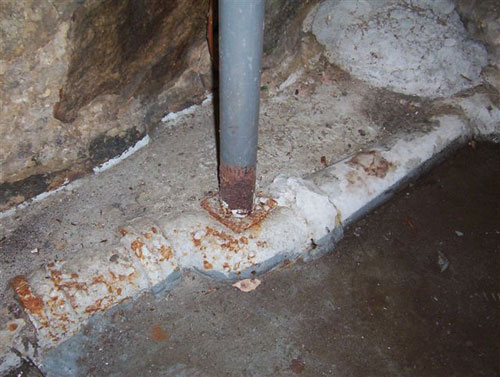 This pipe is supporting a column for the main
carrying beam. How much weight can a 50-year-old cast iron pipe support?
Jim Blonshine
Infotech LLC
Gales Ferry, CT
Yowie zowie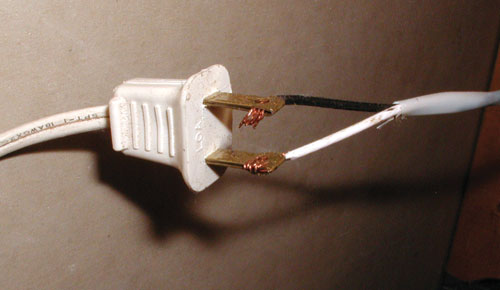 A new way to wire a closet light. Just don't touch the plug.
Rod Harrison
Christian Building Inspectors, Inc.
Duluth, Ga.
Disabled awning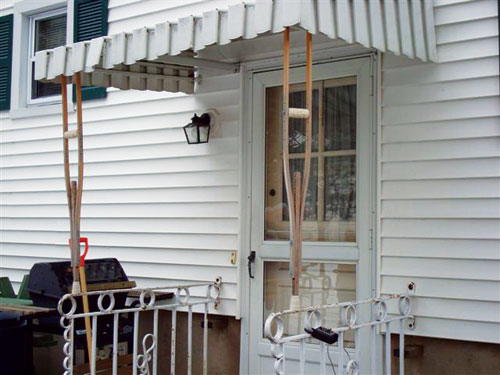 Crutches are designed to support, but this might be a new application.
Tom Tussing
M.H. Shaefer Inspection Service, Inc.
New Britain, Conn.
More than fishy: Fishes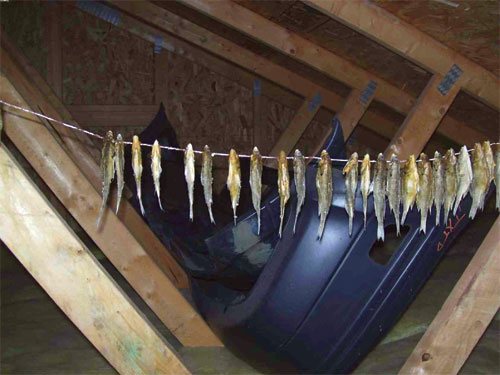 I thought I had seen everything in an attic until I saw this. Yes, these are fish.
Mike Duncan
One To One Home Inspection
Columbus, Ohio
Not the sharpest crayon in the box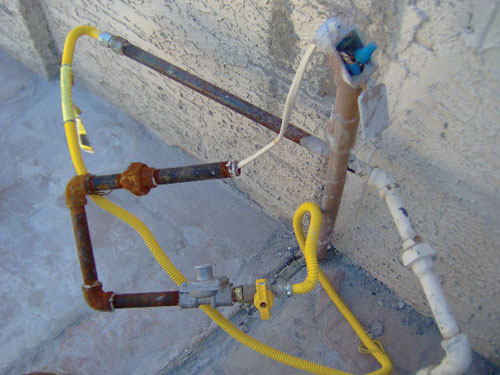 This is an interesting example of someone who does not think gas and electric can hurt you.
Michael Legatt
Advantage Inspection Service
Phoenix, Ariz.
Kick the habit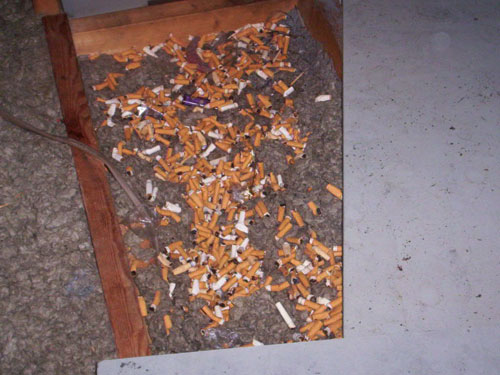 Must be a new type of insulation or a better ashtray, not sure which.
Dave Fletcher
Pillar To Post operated by kwFAST Inc.
Harrison, Tenn.