Candidates identified issues in matrices
Officer and director candidates for 2016 were asked what they considered to be the two most pressing problems ASHI would be facing in the next 12 months. The comments shared here and on the following pages were taken from their answers to this question in the matrices they submitted to be considered by voting members for their respective offices. Links to all the matrices can be found in this section of the January 2016 issue at
www.ashireporter.org
.
Officers Who Will Lead ASHI for 2016
The president-elect automatically becomes the president. The winners will be installed at the IW 2016 Board Meeting in San Diego, California, and will serve immediately afterward.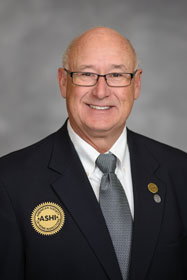 Randy Sipe
President
Family Home Inspection Services, Inc.
Spring Hill, KS

Growing membership to increase revenue is the most significant issue facing ASHI. Marketing to existing inspectors in licensed states and franchised inspector companies will increase our needed revenues. Marketing to existing inspectors who have established businesses will help with long-term renewal.
The second issue is getting ASHI operating in the black, which can be achieved by growing membership, careful planning and budgeting.
Membership highlights:
1999, joined ASHI
2002-08, NOVA Chapter Director
2004-06, NOVA Chapter President
2008-11, ASHI Director
2014 Vice President
2015 President-Elect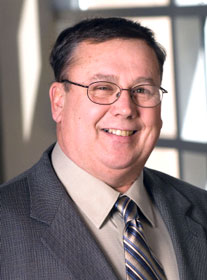 Howard Pegelow
President-Elect
H.A. Pegelow Investigations
Gilbert, AZ

There is no question positive membership growth and, more importantly, membership retention are the two most significant matters that require continued diligence and awareness. As for the paths to follow, it would appear the committee and the board are proceeding in such matters by the development of various contacts with franchise entities and amending current membership categories. Furthermore, the equalization of the current dues structure has been addressed and is being monitored. Allowing ASHI School students to become paying members has shown positive reaction as well.
Membership highlights:
1998, joined ASHI
2007-08, Great Lakes Chapter President
2009-2010, Governance Task Force
2006, Complaints Committee - Logo Use
2004-2008, 2009-2013, EBPHI/NHIE, Director and Treasurer
2008-2014, Amvets, VFW
2009-2010, Speaker of the CoR
2014 Secretary
2015 Vice President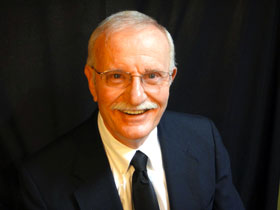 Robert "Bob" Walstead
Vice President
Nationwide Property Services
Colorado Springs, CO

ASHI members ask for marketing and education above all else. ASHI needs to allocate and direct resources to keep the organization on top of quality education offerings, and we need to expand the Internet marketing of our members and of the organization's prestige in the eyes of the public and especially of the real estate community.
As an ASHI officer working with the Board, I can help with the allocation of resources, including money and man- power, to make our members the best- educated and best-promoted of all of the inspectors in the country.
We should work to develop the contributions that can be made from the Board, Council and Committees to help turn enthusiasm into accomplishment. This takes Board and staff support. We have a team now that is member-oriented and a staff that is very productive. We know what direction that the members want ASHI to take. It needs to continue!
Membership highlights:
1994, joined ASHI
2005-2012 Council of Representatives, Member
2006-2012, Council of Representatives, Leader and Speaker
2007, Website Task Force Committee
2009, Southern Colorado Chapter Vice President
2009-2010, Directors' Nominating Committee and Governance Task Force
2010, Election Policy Task Force
2002 and 2010, Southern Colorado Chapter President
2013-2015, ASHI Board of Directors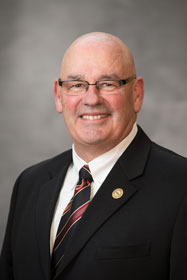 Timothy Buell
Treasurer
Tim Buell, LLC, dba Pillar To Post
Hilliard, OH

The two significant issues facing ASHI are increasing membership while keeping and developing strong chapters.
ASHI needs to budget funds to market on a national level while providing marketing tools to local chapters and members to help them advertise, promote and market ASHI® and their business.
In addition to a strong marketing/advertising campaign, putting on quality education is a must. Continuing to promote IW and chapter education is the key. Quality education not only improves the profession, but provides value to national and chapter membership.
Membership highlights:
2012-2015, Director ASHI National
2013, Director ASHI Education Inc.
2013, Board Liaison Membership Committee
2013, Board Liaison Finance Committee
2013, Member StrategicPlanning Committee
2010-2011, Member Council of Representatives
2011, Instructor, The ASHI School
2009-2011, President Ohio Chapter
2015, Treasurer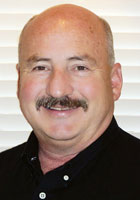 Scott Patterson
Secretary
Trace Inspections, LLC
Spring Hill, TN

Two significant issues facing ASHI are improving the success of our new members and increasing ASHI's presence in the marketplace so that the general public will ask for an ASHI Inspector. The first issue can be accomplished by increasing and tailoring the new member benefits so that ASHI helps them succeed in the marketplace. The second issue can be done by increasing our exposure on social media; this is such an untapped market for ASHI.
Strategic plan goals include increasing online education options for our members. In addition to presenting our annual InspectionWorld® conference, we should add one or two smaller regional (two-day) events. Also, we should create two other certificate programs to go along with our ACI certification.
Membership highlights:
1996, joined ASHI
2001-2003, Education Committee Member and Chair
2003-2005, Mississippi ASHI Chapter President
2005-2007, 2011-2012, Membership Committee Chair
2008-2015, Mid-Tennessee, ASHI Director
2011-2012, ACI Certification Committee
2013-2015, ASHI Board of Directors
2014-2015, ASHI Certification Committee, Board Liaison
2015, ASHI Education Inc., Director