ASHI Georgia, Inc.
Contact: Shannon Cory, Southeastern Home Inspector Conference Chair (shannon@sehomeinspectorconference.com)
11th Annual Southeastern Home Inspector Conference: September 8-10, 2017
> Sponsored by ASHI Georgia, Inc.
> Infinite Energy Center, Duluth, GA
Southeastern Home Inspectors—Your Future Is Through Education
Networking • Exhibitors • Opportunity to Earn 20 CE Units • $500 Cash Drawing
Educational sessions, including these topics and much more:
Pre-Drywall Inspections
Plumbing
HVAC
Water Heaters and Ductless Mini-Splits
Basic Building Science and Combustion Safety
Stucco
Foundation Issues
Fireplace and Chimneys
Electrical and Lighting
Wind Mitigation
Report Writing
Business Success Strategies
Associate Training Track (structural, exterior, electrical and plumbing)
State-specific sessions for inspectors from Tennessee, Georgia and North Carolina
Bonus Classes: September 6-7
ICC Residential Combination One- and Two-Family – 2012 Edition
ICC Mechanical Code – 2012 Edition
National Home Inspector Examination (NHIE) Prep Class
Radon Certification Course (including exam)
Certified Residential Thermography Course (with exam)
Millionaire Inspector Community – Blow Your Competition Away
Register: www.sehomeinspectorconference.com.



GREAT LAKES CHAPTER
Contact: Carol Case, Executive Director, ASHI Great Lakes Chapter (carol@greatinspectors.com, www.greatinspectors.com)
Recent and Upcoming Events
The Great Lakes Chapter (GLC) held its Summer Conference in Mt. Prospect IL and covered many topics, including "Importance of Pictures in Inspections," "Corrugated Stainless Steel Tubing Safety," "Water Intrusion" and "Old House Inspections." Attendees also participated in the GLC Peer Review—this activity provides an opportunity to inspect a home built in the 1920s. Many vendors were present and our luncheon guest speaker was a representative from the Illinois Department of Financial and Professional Regulation (IDFPR).
The 2017 GLC Fall Conference will take place October 13-14, in Middlebury, IN. Attendees will tour a modular home factory, attend a session on advanced electrical inspections, and learn the ins and outs of inspecting modular homes. Inspectors also can participate in GLC Peer Review and Education Review programs. We can't wait to see what challenges the next house will bring!
Tips from GLC for Organizing Great Chapter Events
Throughout the year, GLC hosts three large conferences and offers many dinners and seminars in a variety of locations. For details, visit www.greatinspectors.com for a list of our scheduled events.
Plan out the details: Meet with the hotel or restaurant staff to discuss your needs months in advance of the event, and then follow up with a call or visit one week prior to the event. Draw up layouts of the space, provide a list of your needs and be sure to review your menus. Keep in mind that you may have inspectors with special dietary needs.
Work with your speakers: Be specific with your speakers—let them know exactly what inspectors hope to gain from their presentation. Remind them that they can be a great reference for inspectors; however, the inspectors are there to learn, not to receive a sales pitch. Keep a file of information about your speakers for future reference. Many times, attendees will call me months later looking for contact information to share with their clients.
Ask for feedback: Always survey your attendees before and after events. They provide the best recommendations for upcoming venues, speakers and events. Don't overlook your members—they hold a wealth of knowledge. Many are great speakers as well!
Collaborate and communicate: Communication with your chapter members is essential. Members want to be a part of the process and the outcome. A successful event is not the result of one individual. When many members work together, great things can and will happen!
If you are a chapter leader, please submit information about your chapter news and events to micheleg@ashi.org to be included in future issues of the Reporter.




ASHI Leadership Training Conference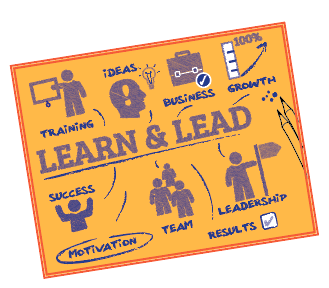 Contact: Michele George, ASHI Director of Education and Events, micheleg@ashi.org.
Please see the ad below for details...
Everyone is invited to attend ASHI's Leadership Training Conference! We've designed the LTC program to help you create an easy, fast and functional strategic plan—not only for your chapter, but also for your business. A strategic plan is a map showing your destination, the sure way to get there and how fast you will go.
Strategic planning offers three main advantages:
Creates direction and priorities for everyone in the group
Simplifies and speeds up decision-making along the way
Gives you a map for accomplishing goals and winning—staying on the path
LTC Instructor: Tim Hosey, President, Timothy Hosey & Associates, a 34-year-old consulting firm assisting businesses and organizations throughout the United States and Canada in marketing and business management
To RSVP, contact micheleg@ashi.org



InspectionWorldTM 2018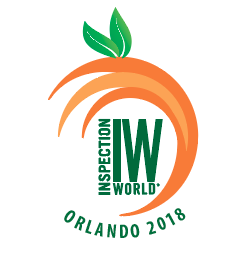 January 21-24
Contact: Michele George, ASHI Director of Education and Events, micheleg@ashi.org, inspectionworld.com
Special for 2018! In addition to the excellent exhibits and educational sessions planned for IW, we have expanded IW's pre- and post-conference schedule to include even more opportunities for training in ancillary services.
Pre-Conference Options
2-day—January 19-20
Thermography, presented by Monroe Infrared, Bill Fabian
Radon Measurement, presented by Radalink, Terry Howell
1-day—January 20
Home Energy Score Assessor Training, presented by InspectionDepot and the U.S. Department of Energy, Brent Loya and Ken Slattery
4-hour—January 21
NHIE Exam Prep, presented by Bruce Barker
NADRA Deck Inspection, presented by Jim Mailey, Simpson StrongTie
Mold Inspection, presented by EMSL, Mike Menz
Sewer Line Inspection, presented by United Infrared, Peter Hopkins
Post-Conference Options
7-hour—January 25
Pool/Spa Inspector Certification Course
3-day—January 25-27
Commercial Building Inspection, presented by Richard Weldon, CDW



News from: The ASHI School



Contact: Russell K. Daniels, Executive Director, The ASHI School, russeld@theASHIschool.com
Meet The ASHI School's New Team!
Our new staff list and contact information has recently changed. Please contact us with your questions. We are here to serve you!
New Website to Roll-out in January
The ASHI School's new website will help you navigate quickly to the topics and sessions that are relevant to you.
Customized One-Week Classes
In addition to our traditional two-week classes, we are setting the stage to offer customized, one-week classes that match up with specific state requirements. This will help inspectors whose state licensing requires 80 hours (as opposed to 120 hours) of training. The education will be tailored for each state's requirements.
Business-Focused Specialty Classes
The ASHI School is working toward diversifying and creating more specialty classes to cover these hot business topics:
Business (legal, budgeting, entering the business, strategic planning, contingency plans, exit strategy)
Report Writing
Marketing