Smart Track: New Look, New Access, Same Excellent
Educational ContentNew steps to access Smart Track courses:
Click on Smart Track login.
Your user name and password have changed.


Click on the red arrow/Smart Track to access courses.
To login the first time, enter your new user name and password in lower case:
User name:
Enter your ASHI member number.
Password:
Enter the word "password."
To protect your information, please change your password the first time you log on. Keep your login information in a safe place for future use.

Under each of the course topics, you will find:
Welcome Pages that serve as a guide to the program.


Grade Page that keeps track of your date of completion and final grade.


Certificate of Completion, generated on successful completion of the course. You will earn 2 ASHI CEs.
Free to ASHI members, Smart Track covers the core subjects of ASHI's Standards of Practice: Roofing, Exterior, Heating, Electrical, Interior, Structure, Plumbing, Professional Practice, Cooling, Wood Heating and Insulation. Contact the ASHI office at
hq@ashi.org
if you need assistance.
Continuing education credits are due by September 30 with membership renewals. If you have questions about your CE credits, please contact Sarah Walsh at
sarahw@ashi.org
.
The ASHI School Students Get Hands-On Training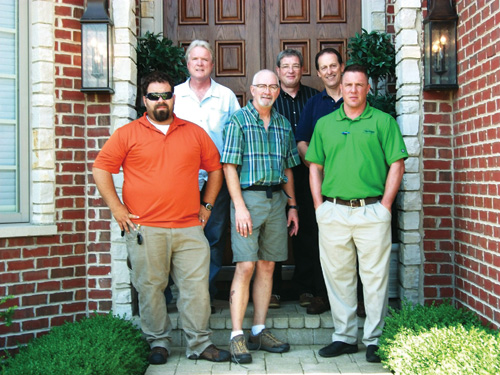 Instructor Gary Monfeli (back row, far right) takes a class of students who are on their way to becoming home inspectors to a house in Des Plaines, Ill., to gain hands-on inspection experience. Introductory classes are held regularly nationwide. To learn more about the society's for-profit educational division, visit www.theashischool.com.