1976
– Home inspectors meet in White Plaines, N.Y. Appoint officers: Ron Passaro, president; Bill Binns, vice president; Ed Frank, treasurer; and Tom Daly, secretary.
Photo: Ron Passaro


1977
– ASHI incorporates in New York State, with 60 plus members covering Maine to Maryland, as two additional groups—one headed by Dr. Joseph McNeil, PE, the other by Phil Monahon —join ASHI and attend first conference at Rutgers University in December.
1981
– ASHI gets media coverage in
Redbook Magazine, Woman's World
and
Ladies Home Journal
.
1984
– First consumer brochure is published: "The Home Inspector and You," the same year as the sixth chapter is formed.
1985
– John Cox writes a Standards of Practice column for the ASHI Reporter.
1987
– According to Annual Meeting minutes, "ASHI has a potential for over 700 voting members within the next six months."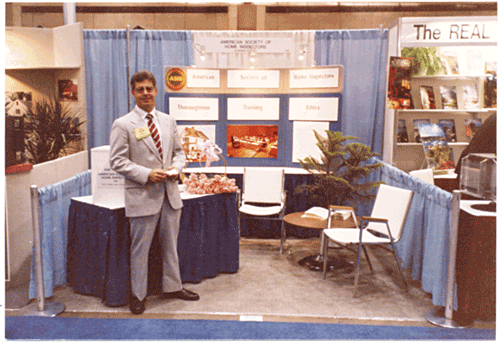 1998
– ASHI exhibits at NAR® Annual Conference for the first of many times.
1991
– Home inspection discussed on "Good Morning America," hosted by Joan Lunden.
1994
– The Council of Representatives is created, as Board size is reduced.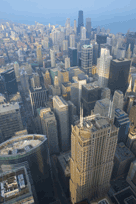 1995
– ASHI relocates to the Chicago area and hires staff.
1996
– Chapter Leadership Day debuts, and Board approves first-ever Strategic Plan, including the Mission Statement currently in use.
ASHI Mission Statement:
The mission of ASHI is to meet the needs of its membership and promote excellence and exemplary practice within the profession.

1998
– ASHI celebrates buying HQ building with presidents and charter members attending.
1999
– The new Examination Board of Professional Home Inspectors assumes responsibility for the National Home Inspector Examination.

2000
– ASHI contracts with a federal lobbyist and partners with NAR® on a home inspection study.

2001
– ASHI celebrates Silver Anniversary with a membership of 6,200.
2002
– ASHI publishes the first white paper on state home inspector legislation, and establishes a PAC to help supportive political candidates.

2003
– ASHI adopts new brand tagline — We Speak House.
2004
– Redesigned ASHI Experience Web site connects Members with consumers via Find an Inspector search tool and
Virtual Home Inspection
.
2005
– Online award-winning ASHI Reporter and
The Inspector
e-newsletters reach out to membership electronically.

2006
– ASHI marks 30th Anniversary with new Member pins celebrating years of service, and a Member Get a Member recruitment program.